by Staff writer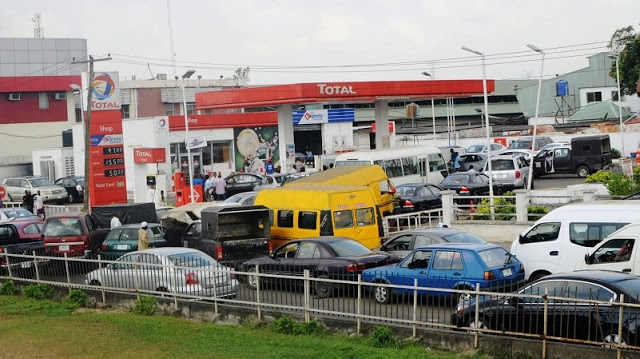 Nigerian petroleum marketers have proposed a new pump price of N165 per litre for petrol, Nigerian Leadership reports.


The marketers claimed that the subsisting price of N145 per litre is no longer sustainable due to the scarcity of foreign exchange to finance fuel importation.


They lamented that the current price is driving them out of business.


In a letter submitted by the Petroleum and Natural Gas Senior Staff Association of Nigeria (PENGASSAN) to the chairman, House of Representatives ad-hoc committee on review of pump price of premium motor spirit [petrol], the marketers argued that in May 2016 when the price of petrol was reviewed from N97 to N145 per litre, the exchange rate was based on N285 to a dollar.


They noted that from June 2016 till date, the exchange rate had been fluctuating between N305 and N490 to a dollar, and argued that the cost of product with freight charges and other cost elements in the Petroleum Products Pricing and Regulatory Agency (PPPRA) template will bring the landing cost to N145.09 per litre at the official rate of N305 per dollar, or N222.23 per litre using the parallel market rate of N490 to a dollar.


The marketers therefore proposed N165 per litre to cover the cost of forex required for products importation, as the free fall of the naira against the dollar is seriously impacting on the pump price.


This development will further weaken the country's crippled economy as price of goods are directly influenced by petrol pump price.


As October 2016, Nigeria's annual core inflation rate rose to 18.1%, the price of imported goods increased to 21.1% from 19.2 and the cost of food increased by 17.1 % from 16.6 in September 2016.


Fuel price was increased from N86.5 to N145 in May 2016.

Nigeria has a total of four refineries, two in Port Harcourt (PHRC), and one each in Kaduna (KRPC) and Warri (WRPC). The refineries have a combined installed capacity of 445,000 bpd, according to petrol regulatory commission NNPC.
However, due to poor maintenance and negligence, the productivity of the refineries has dwindled over the years and to meet the nation's high dependence on petrol for powering generators [Nigeria's only hope for a stable supply of electricity], the country had to resort to importation.