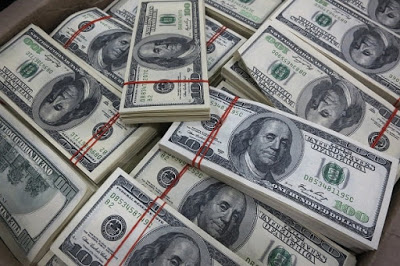 Zimbabwe's decision to adopt the US dollar as a trading currency in 2009 was a "major mistake" and a "dangerous" move, central bank chief John Mangudya has said.

However, as reported by the state-owned Herald newspaper, Mr Mangudya ruled out reintroducing the Zimbabwean dollar, saying this was not possible in the current economic climate.
Instead, Zimbabwe was on course to introduce "bond notes", the equivalent of the US dollar, next month to deal with a shortage of the currency caused by low imports while exports rose.
Mr Mangudya added:
The major mistake was made in 2009 when government liberalised the economy, which led to the use of the US dollar as a trading currency instead of a reserve currency. This resulted in some investors coming to Zimbabwe only for the US dollar and [they] took the money out.
Since 2009 we gave the impression that Zimbabwe manufactured the US dollars. The move taken in 2009 was dangerous. It was both economic and political and maybe we spent more time on the political side."
A power-sharing government, led by President Robert Mugabe and opposition leader Morgan Tavangirai, introduced the US dollar to ease hyperinflation which made its currency worthless.
The opposition's Tendai Biti was the finance minister, and strongly argued for the abandonment of the Zimbabwean dollar.
He was widely praised for his efforts to stabilise the economy.
The power-sharing government ended in 2013 after Mr Mugabe's Zanu-PF party won disputed elections.
***
Source – Herald