by Staff writer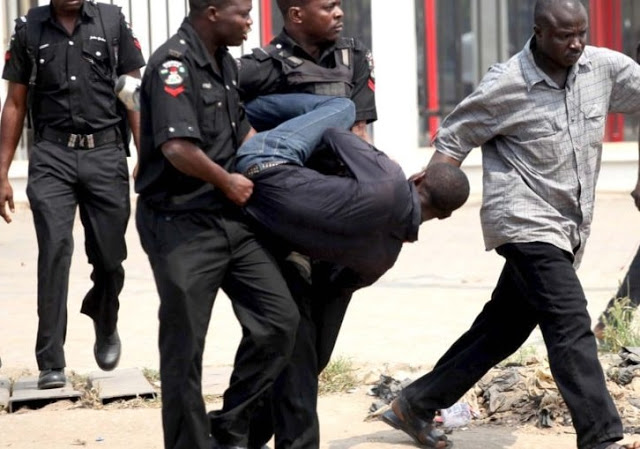 The Special Anti-Robbery Squad, SARS, a unit under the Nigerian police charged with the responsibility of battling crime has recently come under heavy criticism by Nigerians who describe the body's style of operation as deplorable and undemocratic.


As the #EndSARS campaign continue to trend on Twitter and other social media platforms, many Nigerian people who have at one time or another been mistreated by the police unit took to the platform to share their distressing stories:


One Twitter user wrote:


"SARS stopped us on our way to Ilorin. Pulled out my bras and panties and asked why I had a G-string on if I wasn't an ashawo (prostitute).


"[They] hit my friend in the head six times with their guns and took us to the ATM with my friend's bleeding head to collect 40K and never returned our phones."


Another user, Bashorun, said:
"Few months ago, SARS arrested a male friend of mine because he wore dreadlocks and they claimed that anyone on dreads is an armed robber. I spent 100K for his bail."
Kinging Ken wrote:
"About a month ago, my junior brother of 17 years old was very unlucky on his way back from writing exam (WAEC/GCE) along 'Ijoko Road, Sango otta' when he met this so-called SARS officers.
"They stopped him and the first thing they told him is to unlock his phone. He was just shocked and reluctantly held on to his phone. After different attempts of getting him to unlock his phone proves futile they had to drag him to the station (Ijoko Police Station).
"On getting to the station, the DPO asked him to call someone he could reach out to and he had to call home. After calling Dad, he was so tensed and derailed because that was least expected from a boy that left home with the aim of writing the paper he had so much prepared for.
"Rushing down to the station, the DPO said to my Dad that the boy looked like a smoker. A 17-year-old boy, imagine that — and that was the only evidence they had for them to apprehend him on his way back from an examination center.
"After much is said and done, my Dad had to pay the DPO an inordinate sum of money to resolve the plight in order to release the 17-year-old boy. I will really appreciate it if the Federal Government will swiftly come to our aid and make it peaceful for the youth to move freely anywhere they go. #EndSARS."
Reacting to calls by Nigerians for the scrapping of SARS, Police
Force Public Relations Officer, Jimoh Moshood, insists that the anti-robbery unit has done nothing they weren't approved to do.
Moshood went on to call those participating in the
#EndSARS online campaign criminals who should all be investigated.
He said, "Anybody calling for scrapping of SARS is an armed robber, let him come forward so that we can investigate him."