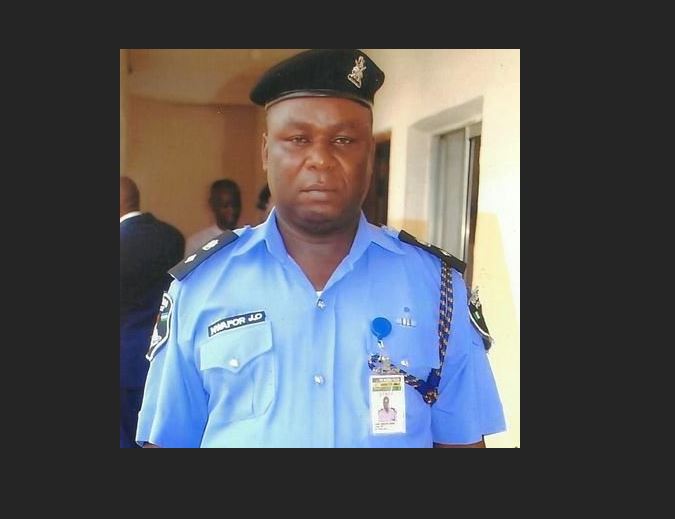 Twitter users have raised alarm over the many atrocities committed by SARS police officers in Awkuzu, Anambra State and in particular a senior officer CSP James Nwafor allegedly involved in the disappearance of detainees.
Nigerians on the platform have shared horrifying details of the disappearance of a young man named Iloanya Chijioke John who was allegedly taken away by men of the Awkuzu SARS division in 2012 and was never seen again.
According to the stories, Chijioke was taken away by SARS men of the Awkuzu unit during a raid masterminded by CSP James Nwafor (who is now retired). It is alleged that Chijioke John who had never been involved in any act of crime was held at the Awkuzu SARS unit and was last seen with Mr James Nwafor in 2012.
It is alleged that all attempts to secure his release was frustrated by CSP James Okafor and till now Chijioke's whereabouts are not known.
There are rumours that the Governor of Anambra State, Willie Obiano appointed CSP James Nwafor (rt'd) as his Senior Special Assistant on Security Matters in 2018.
The appointment was heavily criticized by human rights groups who referred the state government to the many cases of severe human rights violations linked to CSP James Nwafor when he was head of SARS.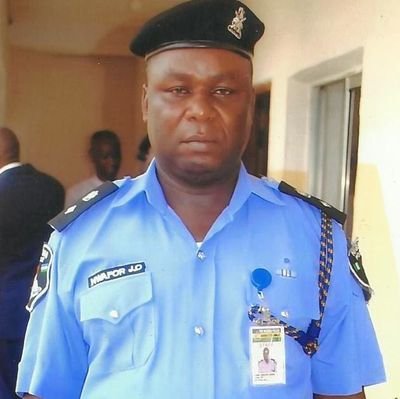 Image: CSP James O. Nwafor
Some Twitter users were able to fish out CSP James Nwafor's account on Twitter but he immediately deactivated it.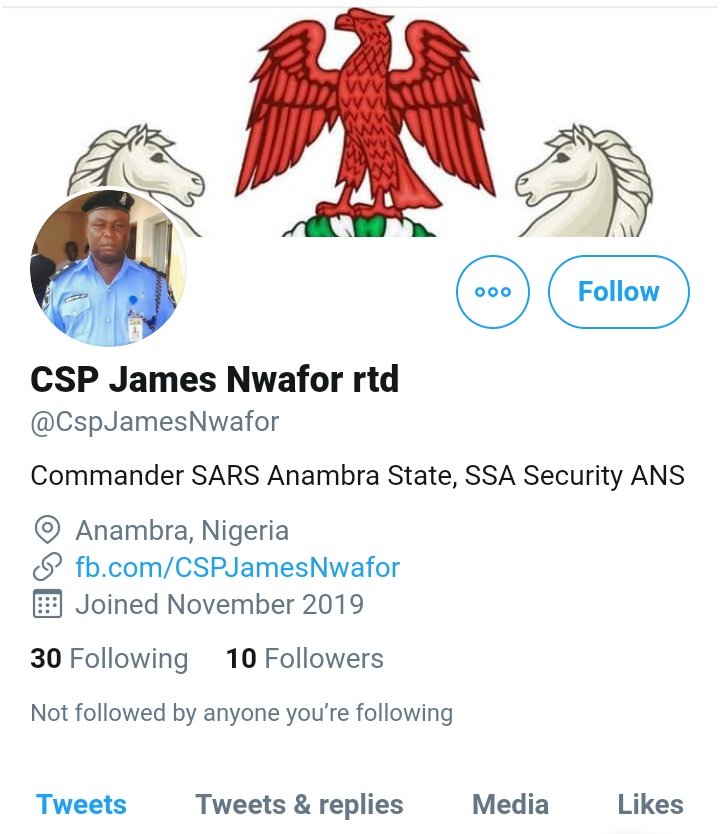 Concerned Nigerians have called on relevant authorities to investigate CSP James Okafor and other activities of Awkuzu SARS unit.
Chijioke Iloanya's sister has also confirmed the story of her brother's disappearance on Twitter.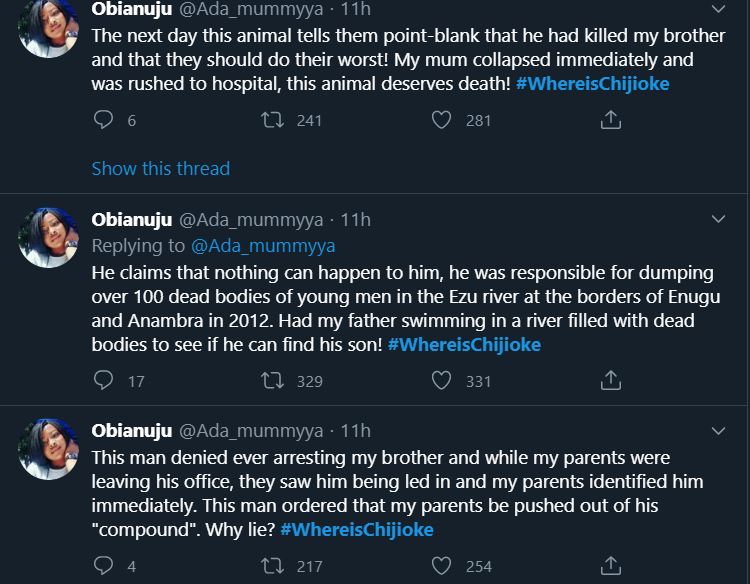 Nigerians have seized the opportunity to narrate their awful experiences with Awkuzu SARS. Some of the stories are so horrifying they will make you cringe.
Take a look at some of the terrifying stories about Awkuzu SARS: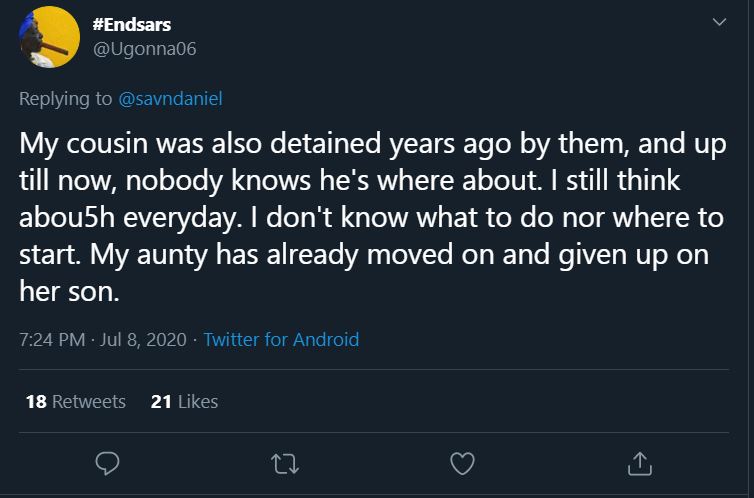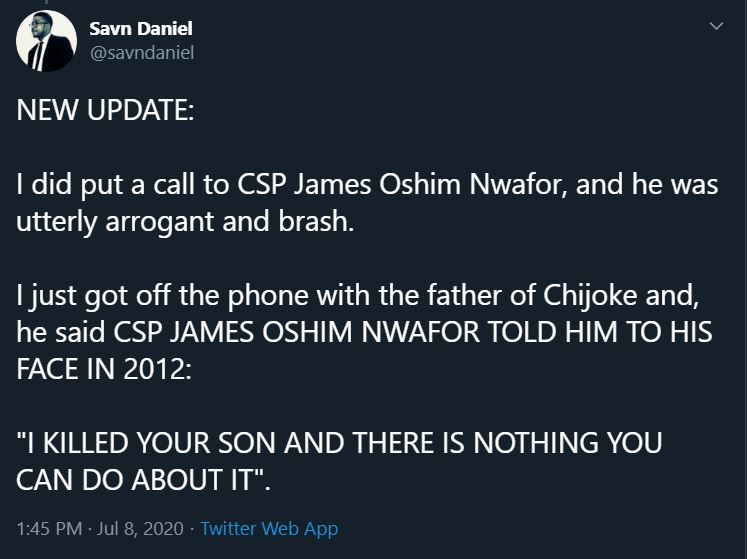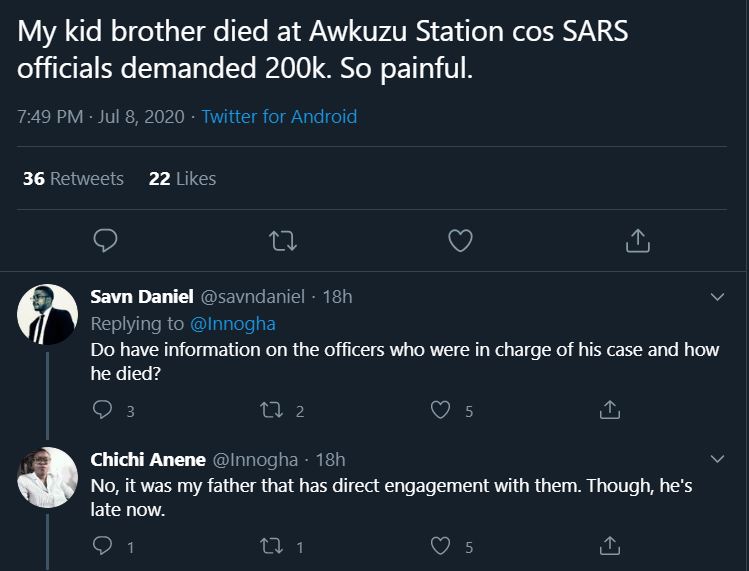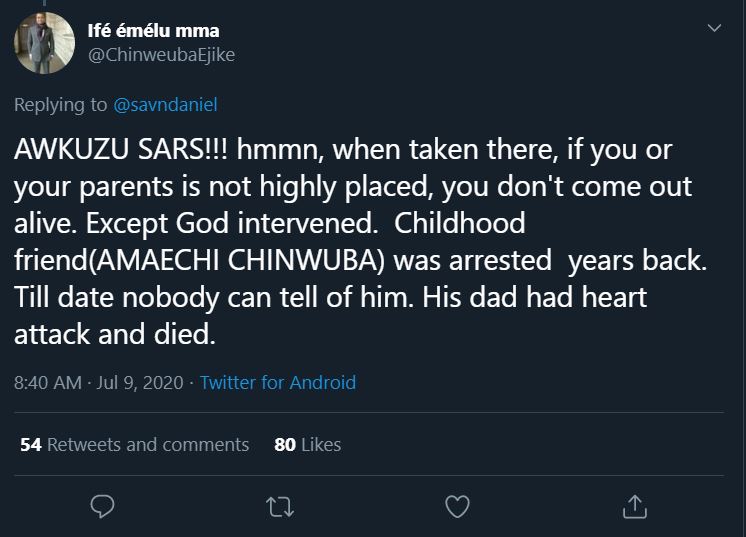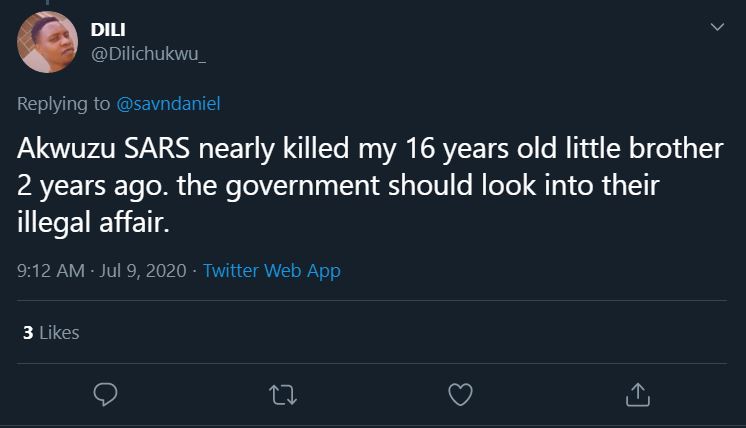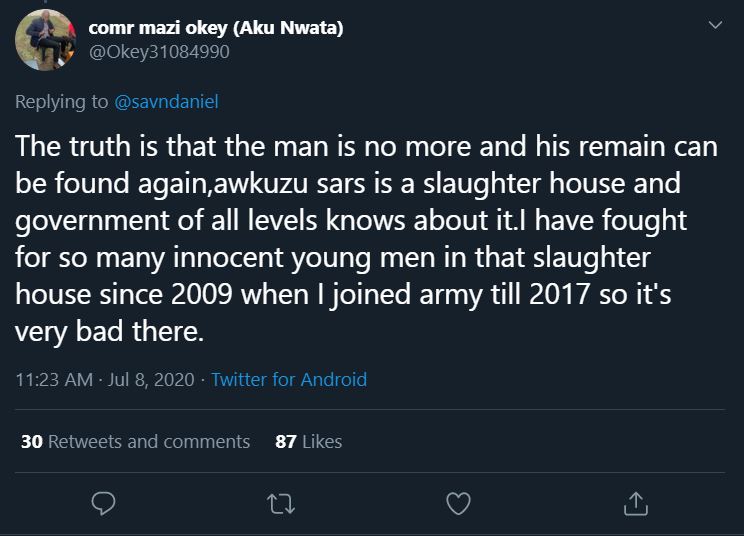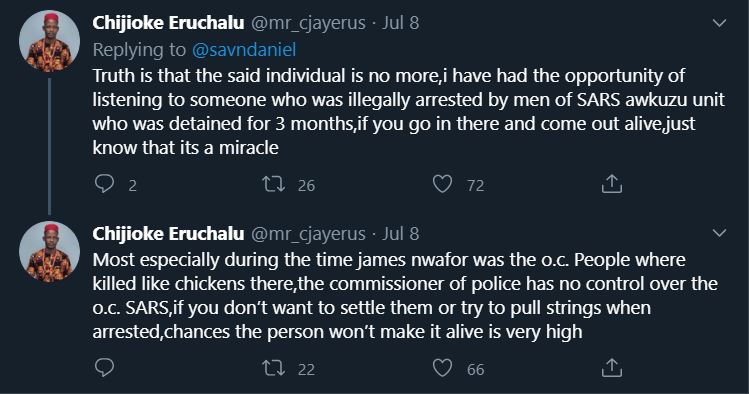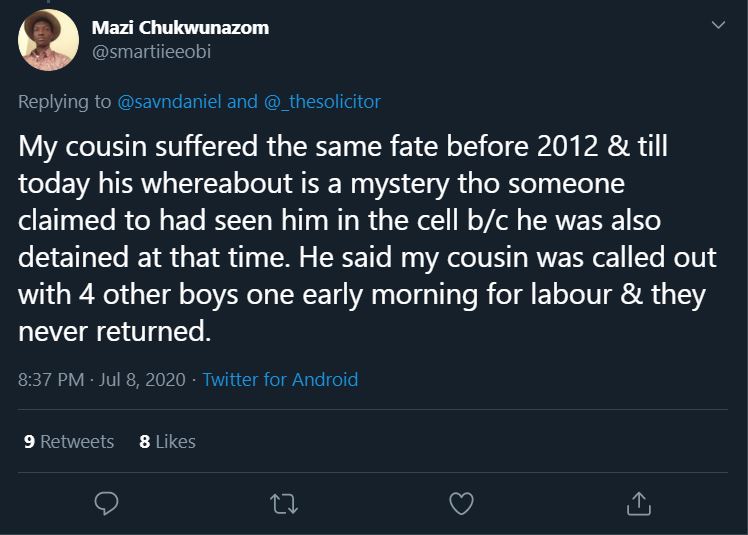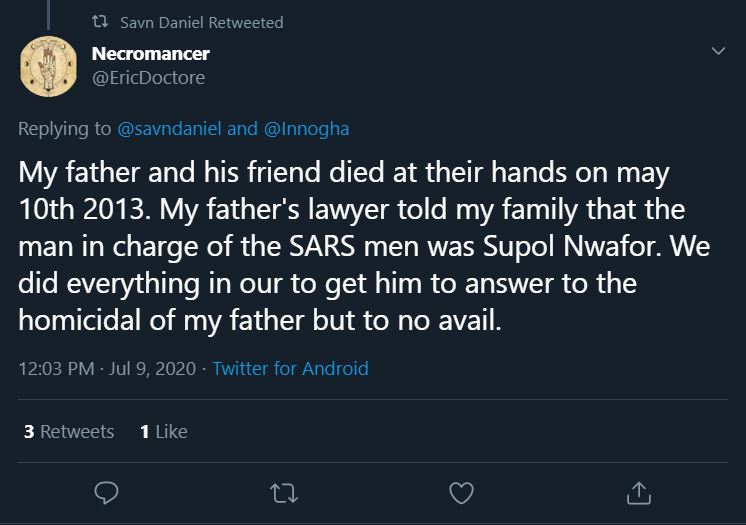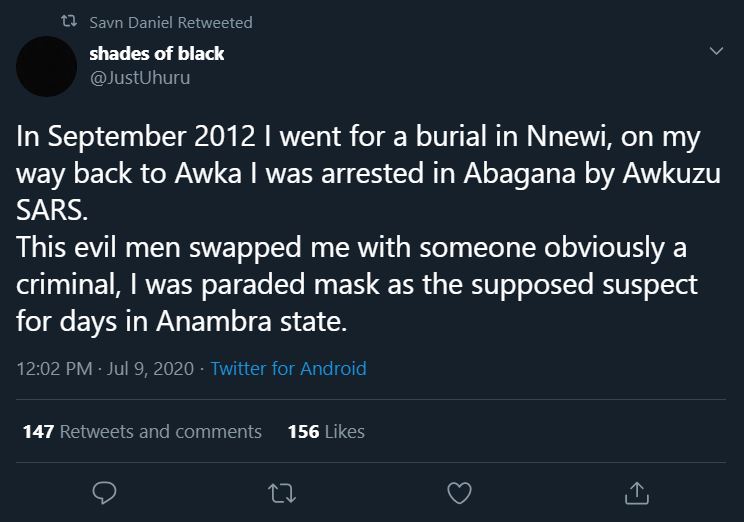 To read more about CSP James Nwafor, visit our next post.