by Staff writer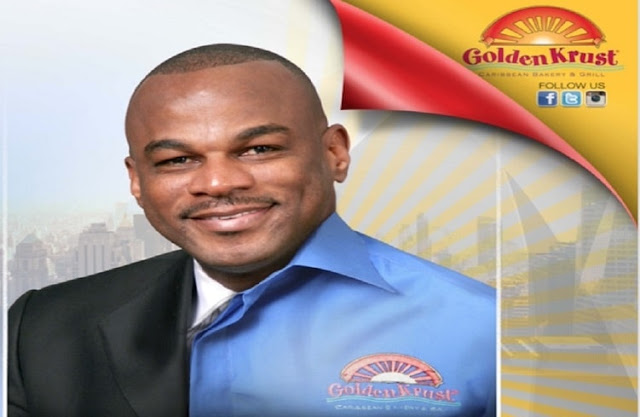 Court records have shown the owner of Golden Krust restaurant chain who committed suicide in his Bronx factory was deep in tax debt and was being sued by a former staffer for thousands of money.

Lowell Hawthorne was "worried" about the court issues, which included more than $150,000 in city taxes on the company's buildings, a police source said.
Authorities also said they discovered a note that Hawthorne left before he shot himself in the head Saturday afternoon.
They did not disclose what he wrote.
In addition to Hawthorne's state tax issues, a former maintenance staffer was suing him in Manhattan Federal Court.
One-time employee Robert Wray said he was never paid for the overtime he worked during his 11-year tenure.
Wray's May 8 lawsuit contends that more than 100 other Golden Krust staffers were similarly owed by the company.
Hawthorne's popular restaurant chain did not outwardly appear to be struggling while allegedly cutting corners as it served up meat patties, jerk treats and pastries.
In fact, he boasted about expanding the "McDonald's of the Caribbean" during an episode of CBS' "Undercover Boss" in May 2016.
"By 2020, all Americans we expect to be eating Golden Krust patties," he said.
Hawthorne, 57, shot himself inside the firm's Claremont factory at about 5:30 p.m., police sources said.
Some of his staffers said they suspected something was wrong when they saw his silver Tesla 85D parked oddly outside the factory, straddling two lanes.
On Sunday, friends and relatives were struggling to understand the suicide.
"Does not make any sense whatsoever," said Pat Russo, who worked with Hawthorne and his brother since the 1990s. "The one thing I learned a long time ago: You just don't know what you think you know."
Hawthorne's death hit the city hard.
"We are shocked and saddened by the death of Lowell Hawthorne," tweeted Mayor de Blasio. "Our prayers are with his family and his loved ones."
"The legacy of Lowell Hawthorne will live on," tweeted Brooklyn Congresswoman Yvette Clarke. "I admire him greatly for bringing our shared love for Jamaican culture to life on a larger scale through food and fellowship."
Hawthorne came to the U.S. from Jamaica when he was 21. With the financial help of family, he opened his first Golden Krust store on E. Gun Hill Road in 1989.
There are now 120 stores in nine states, supplying more than 18,000 dollar stores and supermarkets.