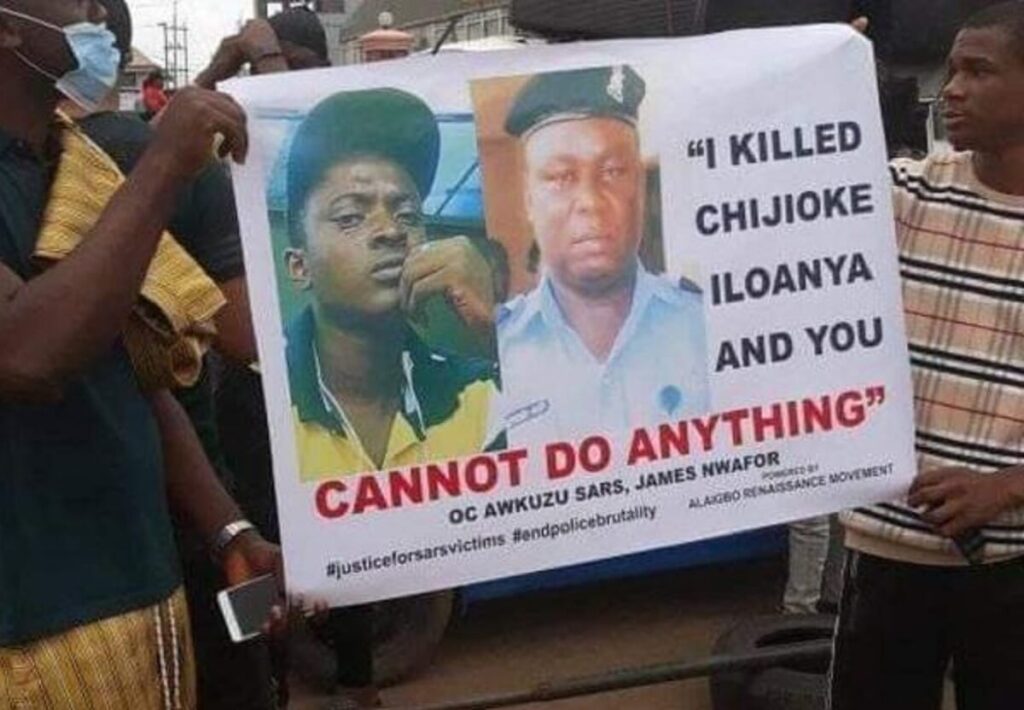 It is a known fact that the worst cases of human rights violations were recorded at Awkuzu SARS the time CSP James Nwafor headed the unit.
One of the most horrifying of all James Nwafor's atrocities was the disappearance of a young man named Chijioke Iloanya John who was allegedly arrested by CSP James Nwafor and his men back in 2012.
Chijioke Iloanya was detained at the SARS division in Awkuzu, Anambra State but was never seen again.
According to the stories, Chijioke was taken away after Awkuzu SARS officers led by CSP James Nwafor invaded a child dedication event.
Chijioke was just 20 years old at the time and has never been involved in any act of crime. It was a common practice of SARS officers then to storm social gatherings at night to arrest young boys.
When news of Chijioke's arrest got to his parents, they immediately went looking for their son.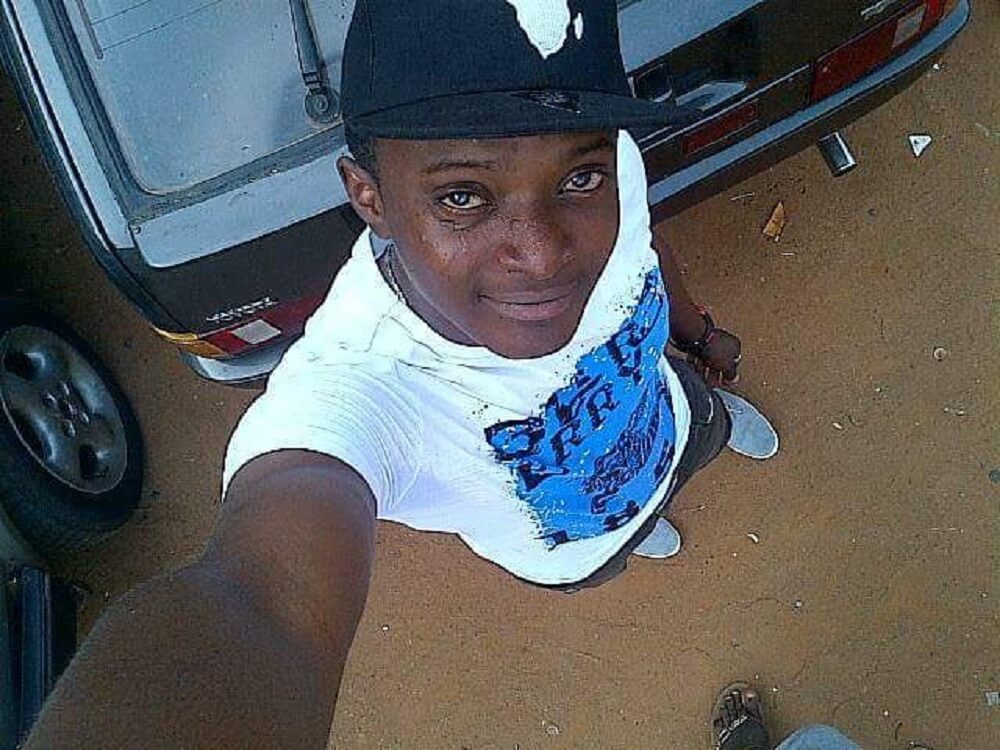 Chijioke's mother admitted seeing her son at the station at their first visit but they couldn't secure his release that day due to money disagreement. The Nwafor-led Awkuzu SARS was notorious for demanding outrageous sums as bail fees in exchange for the freedom of the detainees. The unit was also known for forcefully converting suspects' properties to their personal use.
The next time Chijioke's parents came for their son at the station, they met a different story. They couldn't see their son and when they demanded their son be provided, CSP Nwafor allegedly boasted to the face of Chijioke's father that he has killed his son and there was nothing he could do about it.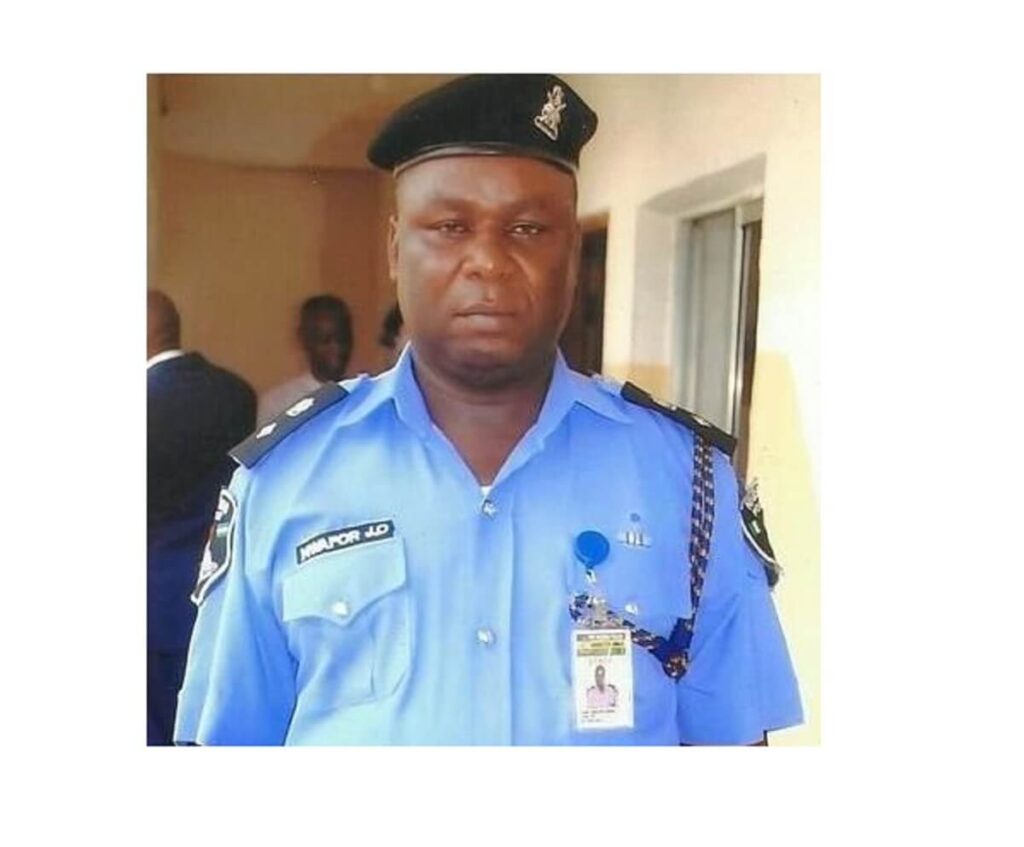 Chijioke's father, heartbroken and confused, sought the help of other officers at the unit who told him CSP Nwafor might not be serious that his son has died. They advised him to raise some money to bribe the OC (Nwafor) so he could release his son to him.
The distressed man returned to the station the next day with some money but was mocked by some of the officers who told him that what he brought was too small.
One account of the story said Chijioke's father later went back and sold his land to raise up to N3 million naira, yet OC James Nwafor rejected the money, calling it "chicken change."
It was at this point that the family began to suspect that their son might have truly been killed. News got to Chijioke's father about the river where SARS officers at Awkuzu go to dump dead bodies of those they have shot and killed. The notorious Ezu River at the border of Enugu and Anambra State.
The innocent man went there and in untold agony searched through the pile of dead bodies, upturning them one after the other to see if he could find his young boy.
The family tried everything they could but nothing came out of it. They also went to the then commissioner of police in Anambra State who plainly told them that his hands were "tied".
Till today, Chijioke Iloanya John has not been seen and CSP James Nwafor was never investigated.
Instead, he was appointed special adviser to Governor Obiano on security matters in 2018 – a well-paid job that saw him and wife and children living large in Awka, the Anambra State capital.
He held the post for two years before the massive protests for the abolishment of SARS forced the governor to sack him.
To read about another SARS victim, Ifeoma Abugu, visit HERE.