by Staff writer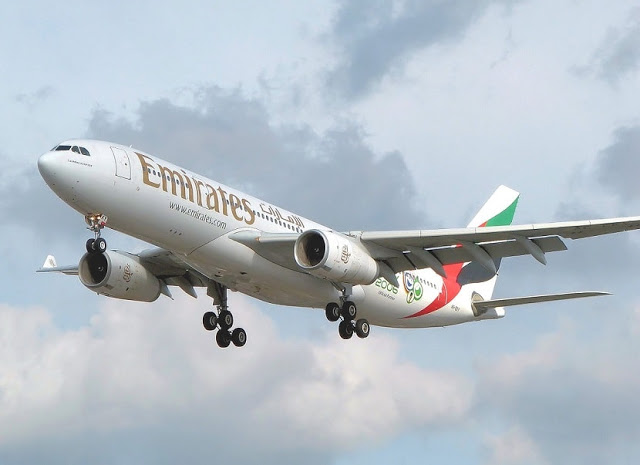 An Emirates air hostess fell from the emergency exit of a Boeing 777 plane on Wednesday after the plane landed at the Entebbe International Airport in Uganda.
The woman who was rushed to the nearest hospital sustained serious injuries after the fall but later died.

An Emirates spokesperson has confirmed the incident.
The woman, who has been identified to be Elena Iontcheva, a Bulgarian with I.D Number: s124320, was rushed to Kisubi hospital 16km (10 miles) away but died soon after, the spokesperson said.

Reports say the Emirates Airline employee was preparing the flight for boarding when the incident happened.
Uganda's aviation authorities say they have launched an investigation.
It said in a statement that the flight attendant "appeared to have opened the emergency door" and unfortunately "fell off an aircraft that had safely landed and parked".
Kisubi hospital's spokesperson Edward Zabonna told reporters the crew member had injuries "all over her face and knees".
He said that she had been "unconscious but alive" when she arrived at the hospital on Wednesday evening but died soon after.
News agency AFP quotes a statement from Emirates Airline as saying: "A member of our cabin crew unfortunately fell from an open door while preparing the aircraft for boarding".


The Bulgarian lady was preparing the flight for boarding at Entebbe before she fell off through the door and was rushed off the scene of event to a hospital for prompt medical attention.

Iontcheva was reported to have been sick before falling off the plane on Wednesday, according to data obtained from her bios.

She was due for rest on Sunday, 18th March before the unfortunate incident.


The Dubai-based airline promised its "full cooperation" with the investigation.