by Staff writer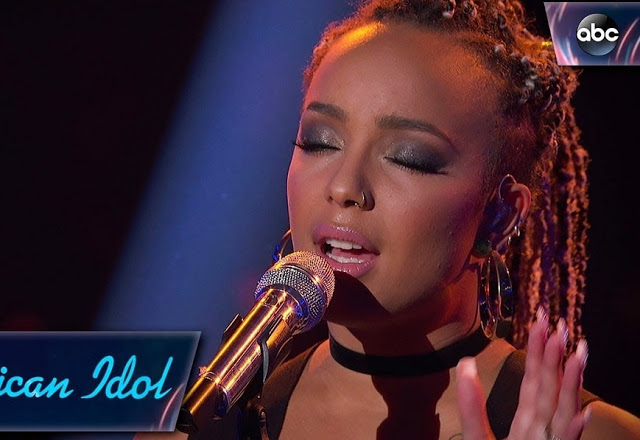 Jurnee Siani is a very talented 18-year-old American Idol contestant from Littleton, Colorado. She's happily married to a woman called Ashley Weathers, who is a US soldier.
In her American Idol introduction video, Jurnee revealed that she met her wife, Ashley, at a party.
The two are now married and head over heels in love with each other.

Jurnee revealed Ashley proposed in the most epic way. Ashley got down on one knee in front of a gorgeous waterfall.

"The girl of my dreams made me her fiancé. I'm so in love baby, and we still have forever to go," Jurnee said in a sweet Instagram message after the proposal.

Jurnee has been open about her sexuality on and off the show.

During her American Idol audition, she opened up about her early struggles with her sexual orientation, saying: "At the time I would be dating guys just to test and make sure I wasn't missing out on anything.

"It wasn't until my freshman year that I knew for sure that guys were not for me. They are not my cup of tea. So I came out to my family who was extremely accepting and it's just been rainbows, pun intended, ever since."

Before coming on the show, Jurnee was working as a hostess. Music has always been her passion, though.

Jurnee's wife was able to make it to one of her American Idol performances.

Ashley was in the audience when Jurnee sang "Never Enough" from The Greatest Showman for her showcase performance.