by Bolu Daniel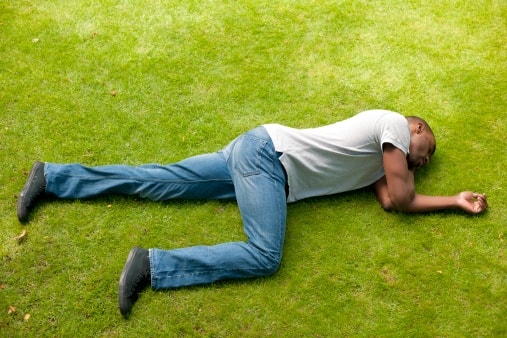 It was on the 15th of a particular month in the second quarter of 2015 that my friend invited me to his party.


His name is Drey.


Knowing that I am not very much a party person, he pleaded I really tried to come.



Since I couldn't think of any credible excuse to give, I agreed to come.


That night I thought of what to wear.


Finally, I opted for a striped shirt and jean trousers.


The next day was Wednesday, the day of the event.


It was just like any normal day.


In fact, I almost forgot that I had an event to attend.


I did my usual workout and then some chores, all the while listening to my favorite morning OAP by Tosyn Bucknor.


Somewhere along the line, I remembered I actually had an event to attend later in the day.


By 12 pm I was getting tense.


Again, I have to say that am not used to parties.


Drey soon pinged me to remind me of the event.


He also mentioned several friends of ours would be there.


I had my bath soon after and got dressed.


I was all swag in my striped shirt, faded jean trousers and newly-purchased All-Star Canvas.


I slipped on a baseball cap and instantly went from swag to something higher; I know the feeling but I do not yet know the name.


It was a hot day and I got to the park sweating like someone who just completed an Olympic hurdle.


I boarded a molue and the journey began; Drey lives on the border between Lagos and Ogun State.


Halfway through the drab journey, I was beginning to wish I had listened to my inner mind and stayed back at home.


I finally took solace in the presence of one sexy hottie sitting beside me.


I didn't know how it happened but 5 minutes later, I was dozing beside the hot chic.


I knew my spiritual enemies were at work.


Soon other passengers began to scream and I jerked awake.


"Driver, shey o ya were?"


"Ah, driver! Abeg o!"


"I just dey start 2015 o, I no wan die yet o!"


Apparently, our driver had attempted to overtake a speeding Dangote Truck going in the same direction.


Soon the driver swerved out again to overtake the truck.


He had misjudged the distance and was instantly stuck in between another bus and a lorry.


People did not scream this time; they were obviously busy saying their last prayers.


But God knew his beloved child was in the bus and still yet to complete his mission on earth, so He averted the possible multi-collision.


I came back to life to notice that the girl beside me had been clutching me firmly like a child all along.


In my mind, I was now feeling like Jesus Christ.


I was tempted to tell her, "Be still, oh ye daughter of little faith."


I later got her digits sha, you know, just in case she'd need some counseling afterwards.


I think her name was Sharon or Shade, or Shovel, I can't remember precisely.


At around 1 p.m., I found myself at the junction to Drey's estate.


I called him to notify him that I was close.


After giving me the direction, he kept on yelling, "Okada to here na N70 o!"


I approached the first bike man and he said N200.


"For wetin!" I said. "Na N70 jor!"


"You no know where dem dey sell bike?" he asked me.


Eventually, I ended up paying N150 to the place.


I called Drey again and he asked me to start coming inside the estate that he would meet me on the road.


I did as he instructed and about five minutes later I was in his house.


Drey being the bad guy that I had known for over a year, had the situation well planned out.


Both parents of his were out and his gate man had been settled.


We exchanged pleasantries and I entered the house.


I met a friend of ours back in school and being the introvert that I was, I casually greeted her and sat down to watch TV, while expecting the rest of the invited guests.


After unsuccessfully trying to initiate a conversation with this babe, I resorted to fiddling with my phone and intermittently turning my eyes up to gaze at the TV.


30 minutes later, more friends had arrived and one of them was Danny, my witty confidant back at school.


She greeted me and we just started talking, gisting, gossiping and sipping soft drinks.


Later on, my roommate at school showed up too and I was relieved to have finally found a guy to chat with.


At about 2:30 p.m., Drey asked me if I was ready to eat and I declined—I wasn't used to eating at people's houses.


He served others food and we all continued with the in-house chilling.


Some minutes later, he came to me and asked me if he could bring Code-Red and I checked the time before answering.


It was 3 p.m. now and I thought to myself "Body for don calm down before 6 p.m. nah, abi?"


I nodded in affirmation and he went off to bring the stuffs.


He brought three big bottles of McDowell's whisky with extra three bottles of Chelsea Dry Gin.


I never knew this was the beginning of my quandary.


I was going to take just a cup, I told myself.


As the bad guy that I was for the evening, or claiming to be, I initiated the drinking style by mixing all the contents of the six bottles into a big cooler and personally served everybody.


While mixing the drinks, Satan ministered to me for about 20 seconds.


For the first time in my entire life of over 2 decades here on planet earth I decided to listen to Satan and did not add any soft drink into the mixture.


So basically, we started drinking undiluted alcohol, which was in contradiction to my usual drinking style.


The first cup was emptied and I didn't bulge.


The second cup and I told myself, Baba is doing just fine.


But as Satan would love to have a short romance with me just for that period of time, my roommate back at school, who was also present at the party, being a skinny dude, had nowhere else in his skinny body to empty the contents of his robust cup.


After taking just a few sips from it, he pleaded with me in quiet voice to help him empty his cup since he didn't want to be looked upon by the other guys as a pu**y.


I obliged and he practically fed me his cup.


After this, I knew I was in for some big shit, but I shrugged it off.


Now the other guys at the party had paused drinking and had all gone out to take pictures.


I was the only guy who was left to battle it out with the drinks.


I was on the 10th cup when I realized what I got myself into.


The girls were there and I no wan fall my hand, as per the sure guy they all thought I was.


Danny kept looking at me and smiling mischievously.


I knew she already knew I was high, but I thought I could shake it off.


How wrong I was!


Na from there the real gbege start!


Danny is a very mischievous babe and she loves teasing me a lot.


When she saw that the drinks were taking off on me, she started asking me very trifling questions.


In a bid not to expose myself, I answered some and ignored most of them.


Soon the babes started taking pictures with me and as you know, taking pictures involves standing up.


I tried all I could, but walai, I no fit raise one leg comot the couch where I dey.


I don weak, as in flat like mumu!


I was just laughing at myself while silently praying to God to rescue me from my current predicament.


I started asking myself questions like:


Why I no come mix the drinks with soft?
Who send me go help person finish him drink?
Why I come this party sef?
Why I go high?


I practically held on to one of the babes to stand up and finally take the pictures with them.


I did everything quickly because I had to sit back down as fast as possible.


My legs were so weak that if I dared to stand up for long, I might lose balance and fall.

Then my whole life go don scatter!
Imagine, for public place, make a whole me dey high come fall reach ground!


A big boy that I am!


I tried browsing on my phone but I just could not see anything.


Not knowing what to do again, I just lay low on the couch and slept off.


The last conscious thing I heard was the voice of Drey's friends bidding me goodbye.


Danny personally came to me and said to me, "Bye Dabs, make sure you get home on time."


I could only mutter a few incoherent replies and off I drifted into a heavy sleep.


At about 5 p.m., I woke up and it seemed that the highness just dey start.


I was terribly pressed and when I finally mustered enough courage to ask Drey, he directed me to the place.


It took me about five minutes to drag myself from the parlor to the toilet.


When I finally got there, it took many more minutes to locate where I kept my John Thomas and when I finally unleashed the poor boy, it appeared to have forgotten what it is supposed to do.


All of us follow dey high.


Eventually I was able to drip.


Afterwards, I spent about 20 minutes in the toilet doing nothing.


All along, Drey, who was so concerned about my condition was coming in intermittently to check on me, to see if everything was okay.


But when he realized that I was only getting worse and I couldn't help myself, he forced me to start my journey back home.


Omolomo! Guy man fear story-story!


I reluctantly agreed and started leaving, but not after making sure that I'd given him the gift that I brought along for him.


I got out of the estate and that was where the second phase of my problem began!


***


I staggered towards the park and got on a motorcycle which took me to the main bus stop.


I strolled joylessly into the bus stop and stood there.


All this while, I was so dizzy and uneasy.


Everything was dull and blurry in my sight.


In my high state, I managed to ask a passerby to remind me where I was presently.


He told me, but not without first carefully examining my physical appearance.


He may have thought that I was insane.


I continued traipsing towards the garage. I did not realize that I was about to cross a major busy road until I heard people shouting.


Nonetheless, I wasn't bothered by the screams; I had thought it was one of those regular occurrences that characterize bus stops.


To me, they were shouting because of reasons best known to them, so I wasn't perturbed by the noise.


It took the hasty action of a Good Samaritan who rushed to me and yanked me off the road at the right time before I got run over by any of the oncoming vehicles.


I could have died, I swear!


I was helped to the garage by this same Good Samaritan and he put me in a bus.


He pleaded with the passenger sitting beside me to help look after me till we get to our destination under the excuse that I was not feeling fine at all.


This passenger, who happened to be a female teenager, promised to help me.


All that time, I had my head on the seat in front of me and was preparing to doze off.


She asked me for my fare and I gave her the first note my hand could reach in my pocket.


I could not check to ascertain the worth.


After handing the note over to her, I drifted off to sleep.


I did not know when the bus took off neither was I aware when the bus got to my destination, which happened to be the last bus stop.


It was this girl who woke me up and made me realize that I was at my destination.


I thanked her and alighted.


It was about 7 p.m. now.


I got to cross the expressway with the help of my intuition combined with African common sense.


Then I jumped on to the first motorcycle I saw and after giving him the direction to my house, settled down to doze off on the okada man's back.


In front of my house, I paid him N300 which was thrice the usual fare.


Why and how I paid that much, I still can't fathom till today.


The time then was now about 7:30 p.m.


I staggered into our compound, then straight to my bedroom and jumped on my bed.


I slept off like a pack of unlit White-London sticks.


I woke up around 12:30 at midnight to a horrific bout of headache.


It happened that my mum was having a vigil in the living room.


As she saw me awake, she immediately invited me to join her since I was going to travel a few weeks later.
See me see trouble: I just dey yarn rubbish for mouth when I was asked to pray.


Afterwards, I sneaked back to sleep only to wake up finally the next morning at about 7 a.m.


This time, I was feeling alright and had no more headaches.


I started the day by vowing to myself and to God never to get high again throughout my entire tenure on earth.


I wanted to turn a new leaf and I initiated steps to a new beginning by promising myself to disavow alcohol till I go to visit Baba God.


But you know now, guys would surely be guys! Promises like that, more often than not, are usually broken.


Don't be surprised that I was at a bash three days later with my goons and guess what, a carton of Orijin was emptied together with several packets of our favorite brand of nutritional sticks!

Bolu Daniel is a student of Crawford University. Interact with him on Twitter @Bolu_DanielS
Real names were not used in this story.