by Staff writer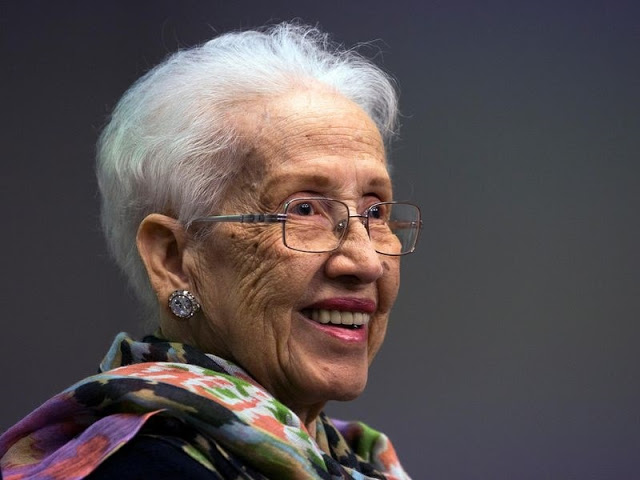 Katherine Johnson is an African-American mathematician whose calculations of orbital mechanics as a NASA employee were critical to the success of the first and subsequent U.S. manned spaceflights.

Johnson calculated trajectories for the Apollo space missions by hand!

During her 35-year career at NASA and its predecessor, she earned a reputation for mastering complex manual calculations and helped the space agency pioneer the use of computers to perform the tasks.

The contribution of Ms Johnson and two of her black colleagues, Mary Jackson and Dorothy Vaughan, who worked at NASA's Langley Research Centre located in Hampton, Virginia, was featured in the 2016 movie Hidden Figures, directed by Theodore Melfi.
In the movie, Ms Johnson was portrayed by actress Taraji Henson.

"Wishing a #happybirthday to Katherine G Johnson on her 100th birthday today," NASA's official history office wrote in a tweet.

"She worked at @NASA_Langley as a human computer starting in 1953. Her calculations were critical to our early human spaceflight programme (you've probably seen that in the movies)."