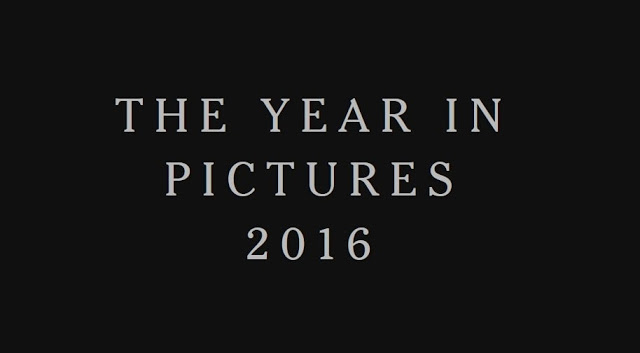 Some of the most memorable events of the year 2016!!!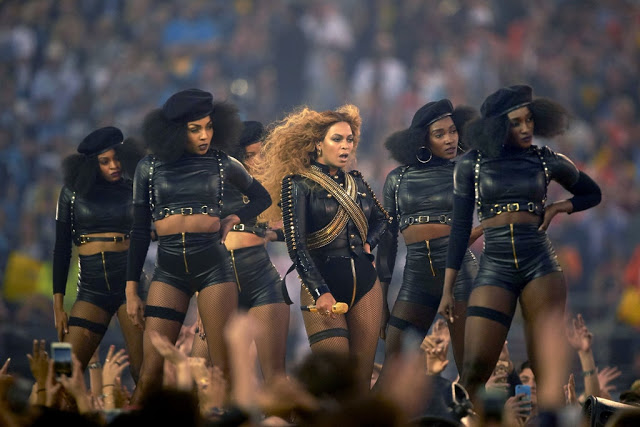 At Beyoncé's performance during the Super Bowl halftime show, her dancers wore outfits reminiscent of the Black Panther movement.
***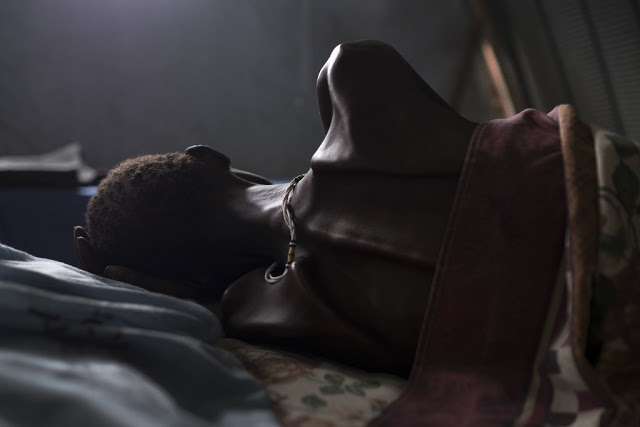 A malnourished man at a displaced-persons camp. Since late 2013, South Sudan has suffered through an ethnically driven civil war, replete with mass rape, civilian massacres and countless people displaced.
***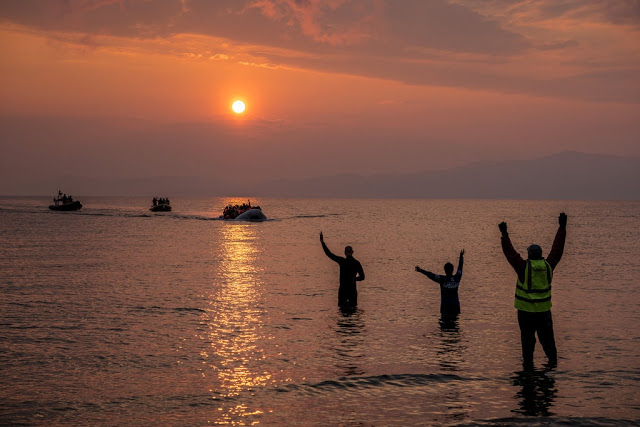 Volunteers directed a raft carrying migrants to land, the day before a deal between the European Union and Turkey went into effect to curb the flow of migrants into Europe.
***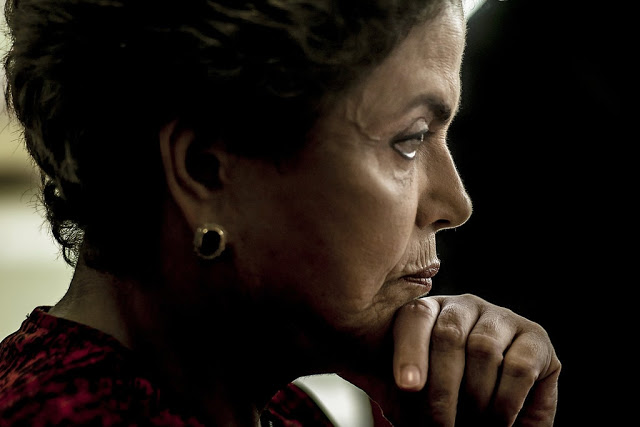 Brazilian President Dilma Rousseff at her office. After a bitter fight, she was impeached in late August and removed from power.
***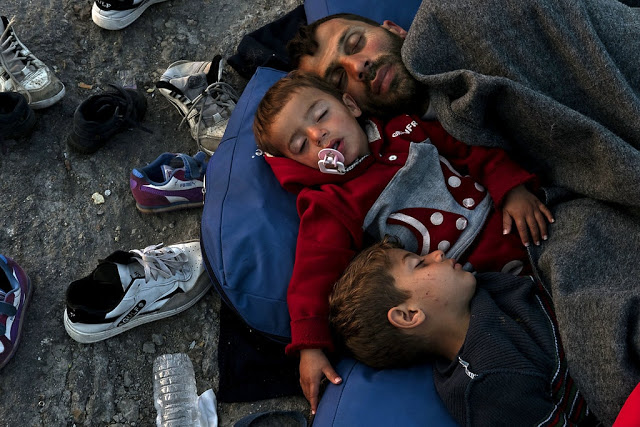 Stranded families waited to learn if they would be granted asylum or sent back to Turkey under an arrangement to curb the flow of migrants into Europe.
***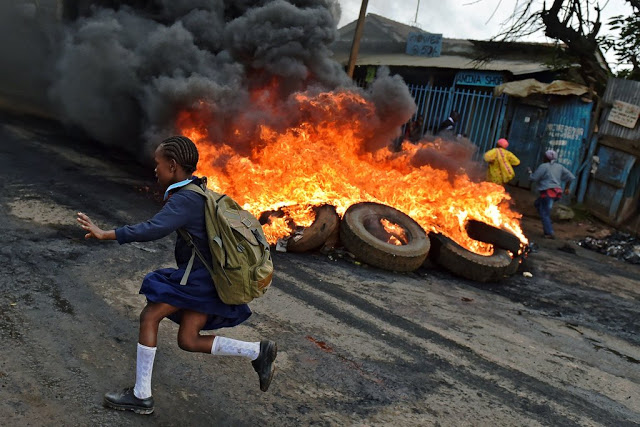 A schoolgirl ran past a burning barricade set up by opposition supporters critical of the country's election commission.
***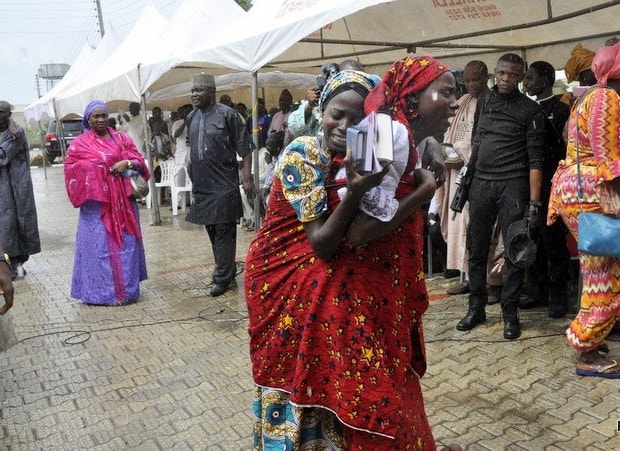 A tearful scene as kidnapped Chibok girls reunite with their families in Nigeria.
***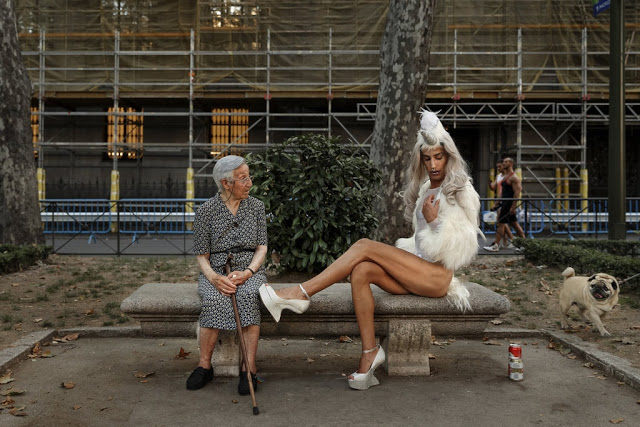 An elderly woman shared a bench with a Gay Pride participant posing for photographs.
***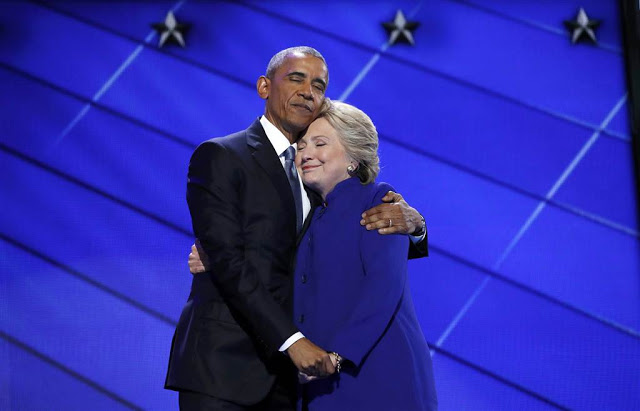 Hillary Clinton and President Obama at the Democratic National Convention.
***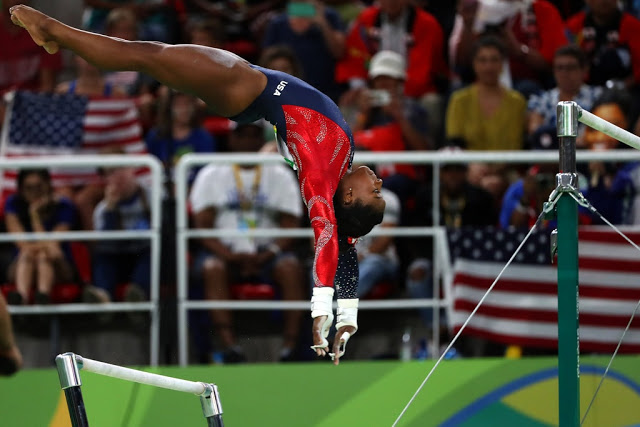 American gymnast Simone Biles performed on the uneven bars at the Olympics gymnastics arena. She won four gold medals at the Games.
***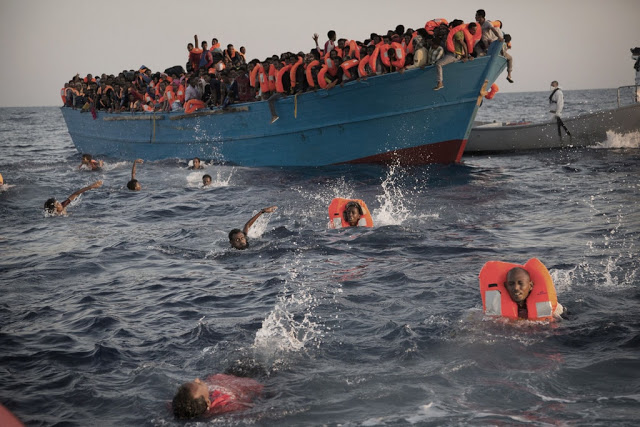 Migrants, mostly from Eritrea, jumped into the water as they were rescued. Encountering about 20 boats, nongovernmental groups and Italian naval ships saved about 3,000 people in the day's operation.
***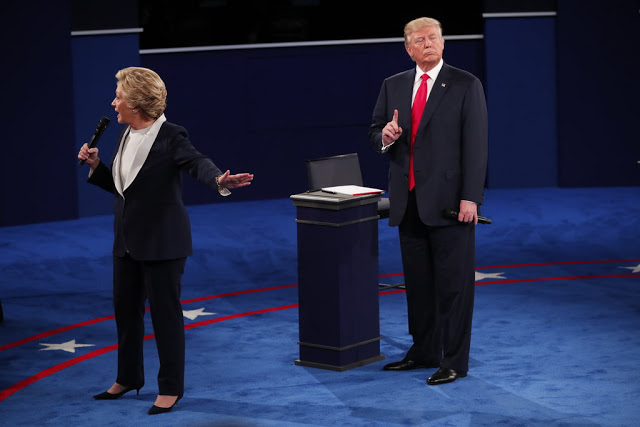 Hillary Clinton and Donald J. Trump during the US presidential debate.
***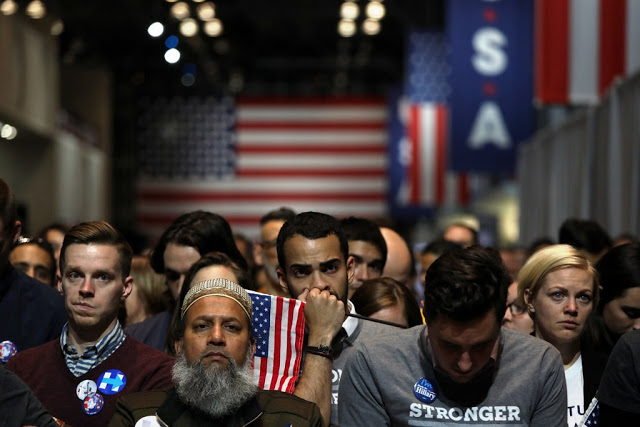 Clinton supporters in the Javits Center on election night.
***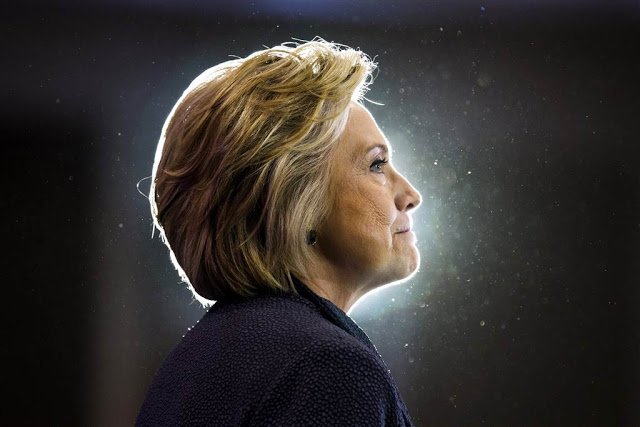 Hillary Clinton gives her concession speech. "This loss hurts," she said. "But please never stop believing that fighting for what's right is worth it."
***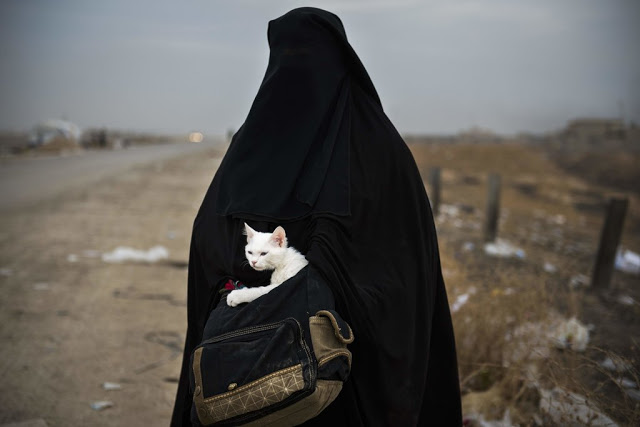 A Muslim woman with a cat waited for transportation to a nearby village. She had fled fighting in Mosul, where Iraqi forces battled the Islamic State.
***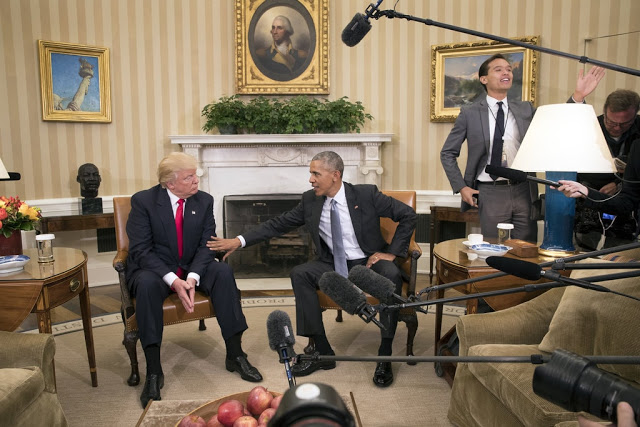 President Obama met President-elect Donald J. Trump at the Oval Office.
***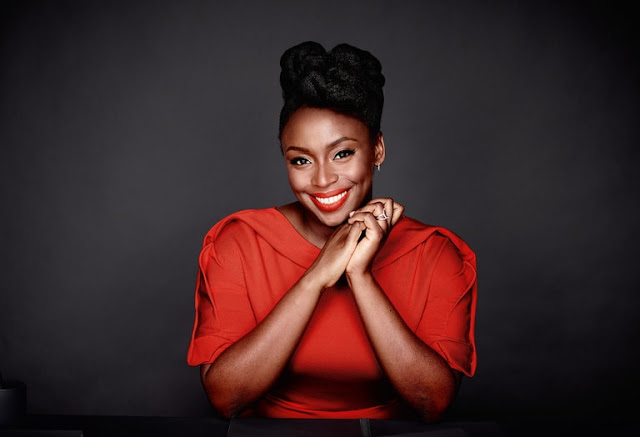 Feminist Nigerian author Chimamanda Ngozi Adichie becomes face of a makeup brand.
***
Nigeria Lagos State Governor, Mr. Akinwunmi Ambode and his Kebbi State counterpart, Alhaji Atiku Bagudu during the launch of the much anticipated Lagos-Kebbi Rice.
***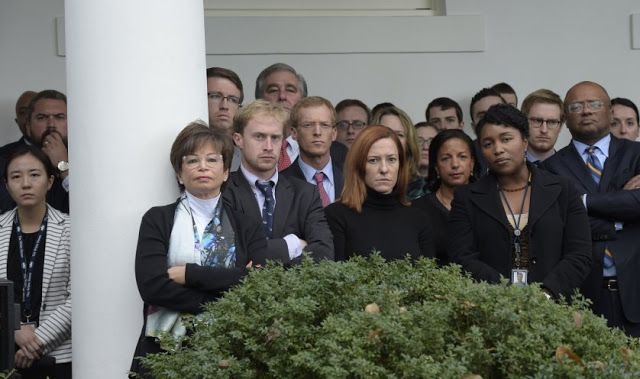 Staff listens as President Barack Obama speaks about the election results in the Rose Garden at the White House in Washington, on Nov. 9, 2016.
***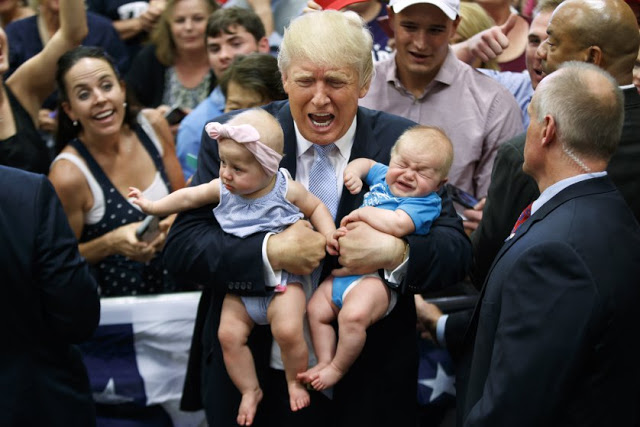 Babies wail in the hands of republican presidential candidate Donald Trump during a campaign rally in Colorado Springs, on July 29, 2016.
***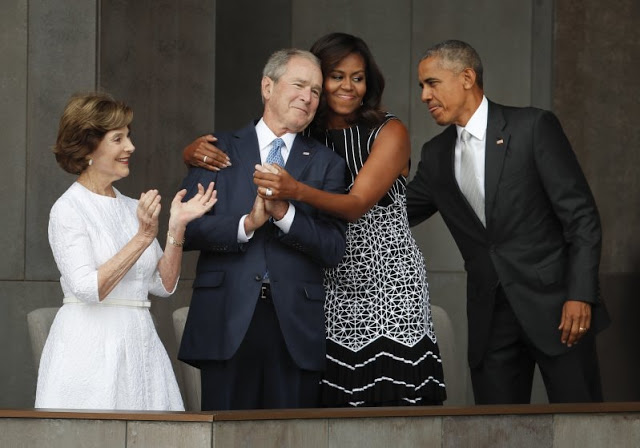 First lady Michelle Obama, center, hugs former President George W. Bush, as President Barack Obama and former first lady Laura Bush walk on stage at the dedication ceremony of the Smithsonian Museum of African American History and Culture at the National Mall in Washington on Sept. 24, 2016.
***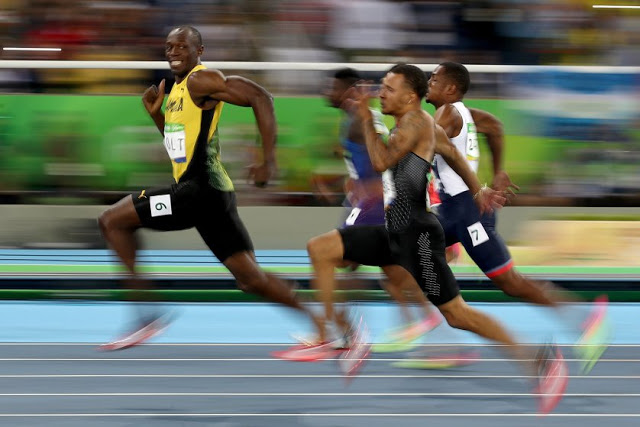 Usain Bolt of Jamaica competes in the Men's 100 meter semifinal on Day 9 of the Rio 2016 Olympic Games at the Olympic Stadium in Rio de Janeiro, Brazil, on Aug. 14, 2016.
***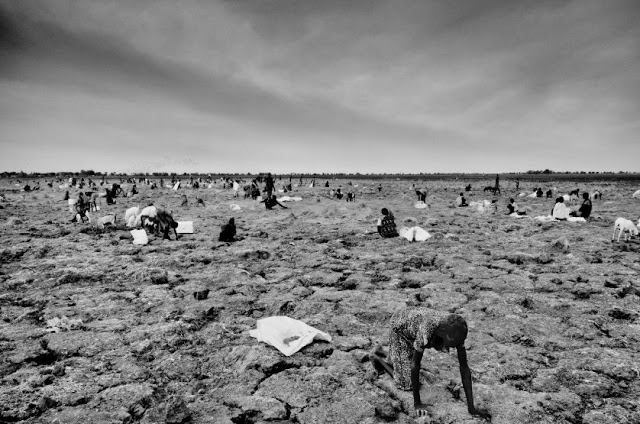 Community members search for spilled grain on the site of a World Food Program airdrop in Ganyiel, South Sudan, on March 10, 2016. Ganyiel is a small community that has become a safe haven and a center for relief distribution for over 90,000 people in the conflict-torn nation of South Sudan.
***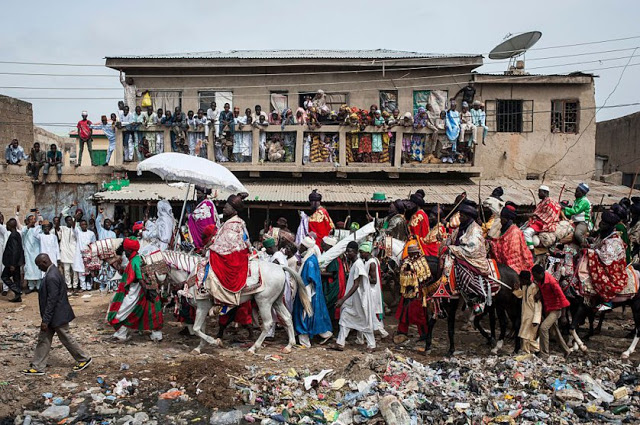 The Emir of Kano, Muhammadu Sanusi II, rides a horse as he parades with his entourage and musicians on the streets of Kano, northern Nigeria during the Durbar Festival celebrating the end of Eid al-Fitr- the Islamic holy fasting month of Ramadan, on July 6, 2016.
***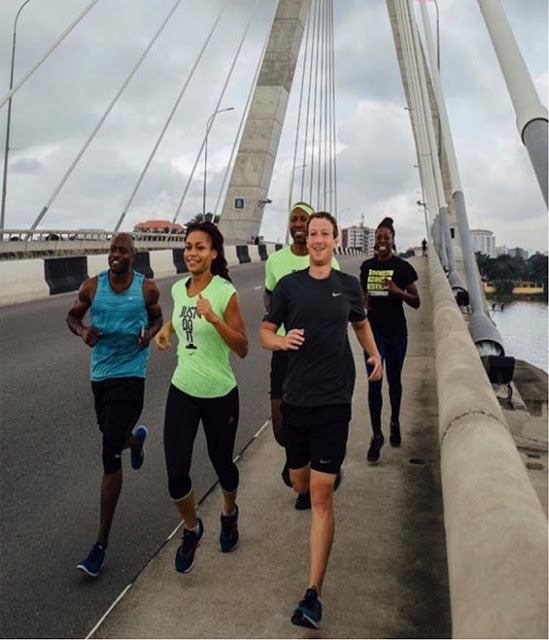 Facebook CEO Mark Zuckerberg jogs with Nigerian youths in Lagos, Nigeria.
***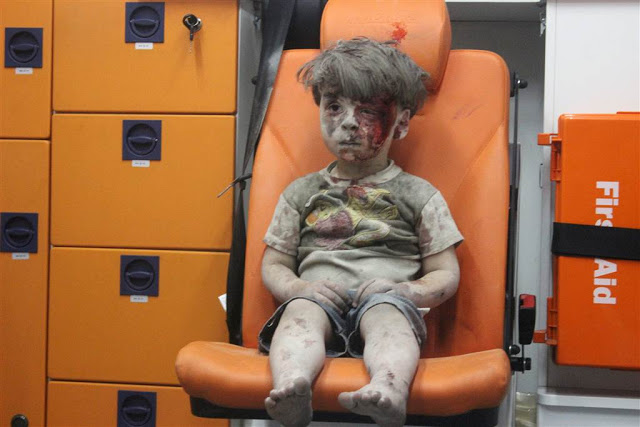 5-year-old Omran Daqneesh sits in an ambulance after being pulled out of a building hit by an airstrike in Aleppo, Syria, on Aug. 17. The White Helmets were among the crowd of first responders who pulled Daqneesh and his family from the rubble of their apartment building.
***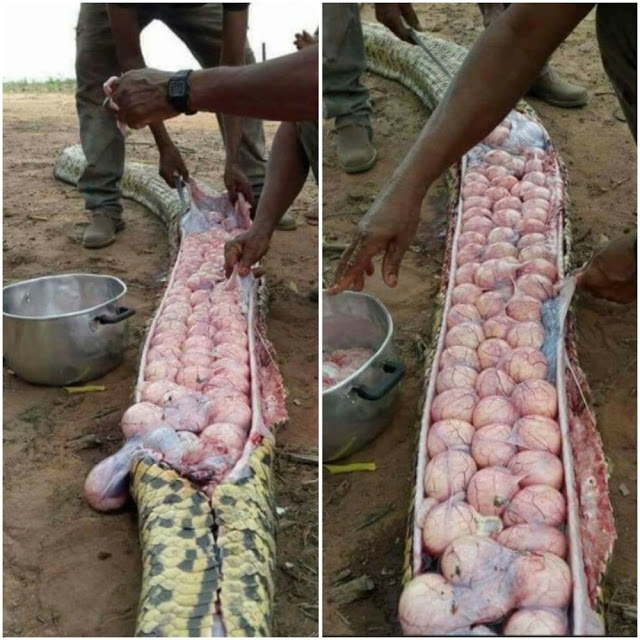 Python with eggs killed for meat in Nigeria.
***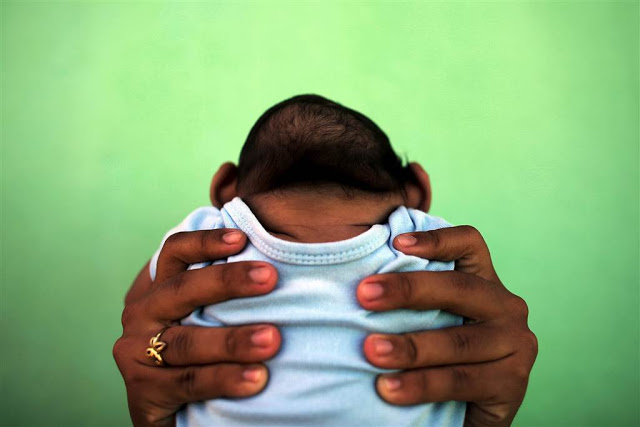 Jackeline, 26, holds her 4-month-old son who was born with microcephaly, outside their house in Olinda, near Recife, Brazil on Feb. 11.
Zika, once a virus almost no one had heard of, made big headlines as Brazil reported an epidemic that caused thousands of cases of severe birth defects such as microcephaly. The mosquito-borne virus swept across the Americas and Caribbean in the space of a few months, leaving thousands of babies with birth defects in its wake and puzzling the medical community with its unusual effects.
***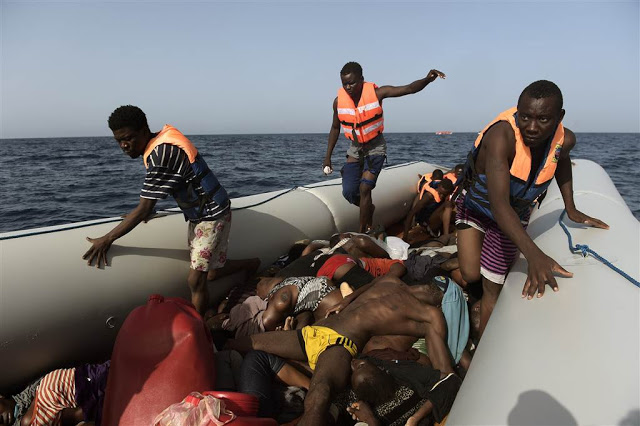 Migrants step over dead bodies as they are rescued by members of Proactiva Open Arms in the Mediterranean Sea, about 14 miles off the coast of Libya on Oct. 4. More than 10,000 migrants were rescued off the Libyan coast over a 48-hour period as dozens of bodies were recovered.
***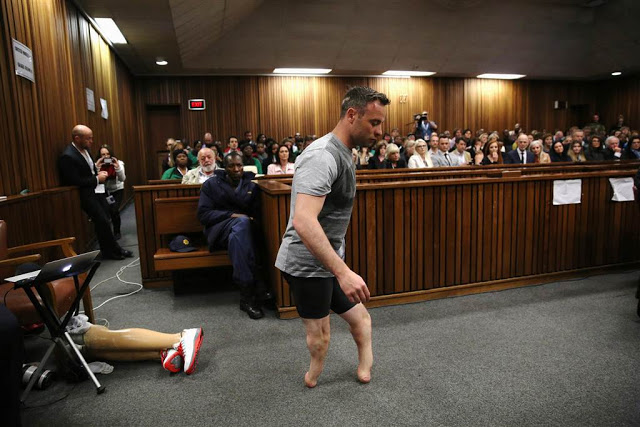 Paralympic gold medalist Oscar Pistorius walks across the courtroom without his prosthetic legs during the third day of the re-sentencing hearing for the 2013 murder of his girlfriend Reeva Steenkamp, at Pretoria High Court, South Africa on June 15.
Pistorius is serving a six-year prison term for murdering Steenkamp. Prosecutors have appealed the sentence, which they say is too lenient.
***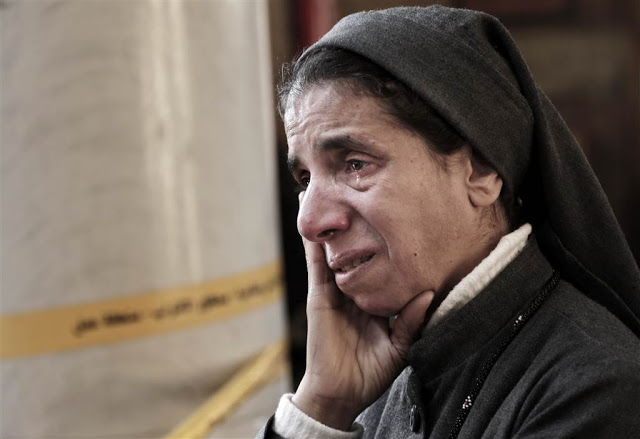 An Egyptian Coptic nun weeps as she looks at damages inside the St. Mark Cathedral in central Cairo, following a bombing, Dec. 11. The blast at Egypt's main Coptic Christian cathedral killed dozens of people and wounded many others on Sunday, according to Egyptian state television, making it one of the deadliest attacks carried out against the religious minority in recent memory.
***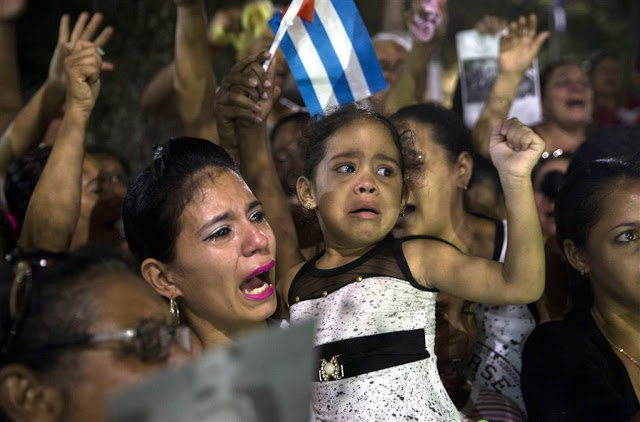 Cubans react as the funeral procession with the ashes of late Cuban leader Fidel Castro arrives in the city of Bayamo, Cuba on Dec. 2. Former Cuban President Fidel Castro died at the age of 90, in Cuba, on Nov. 25.
***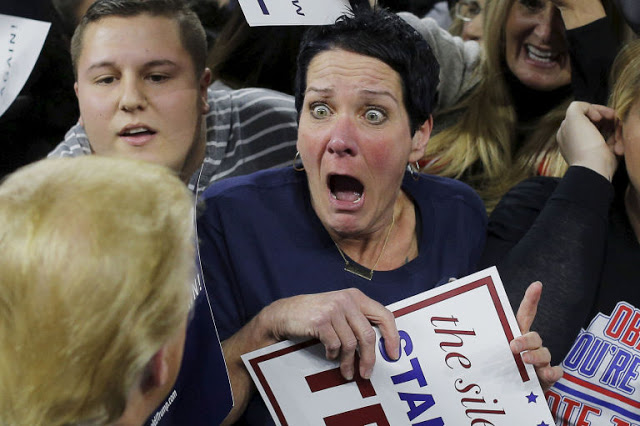 Audience member Robin Roy reacts as she meets Donald Trump at the Tsongas Center in Lowell. The widely shared photo was taken by Reuters photographer Brian Snyder and it shows 53-year-old Roy with her mouth agape, eyes wide, and her arm pulled close to her body as if she's recoiling from a hot flame.
Roy is holding a Trump poster, which the candidate later signed.
***
Credit:
AFP


Reuters
New York Times
Getty Images