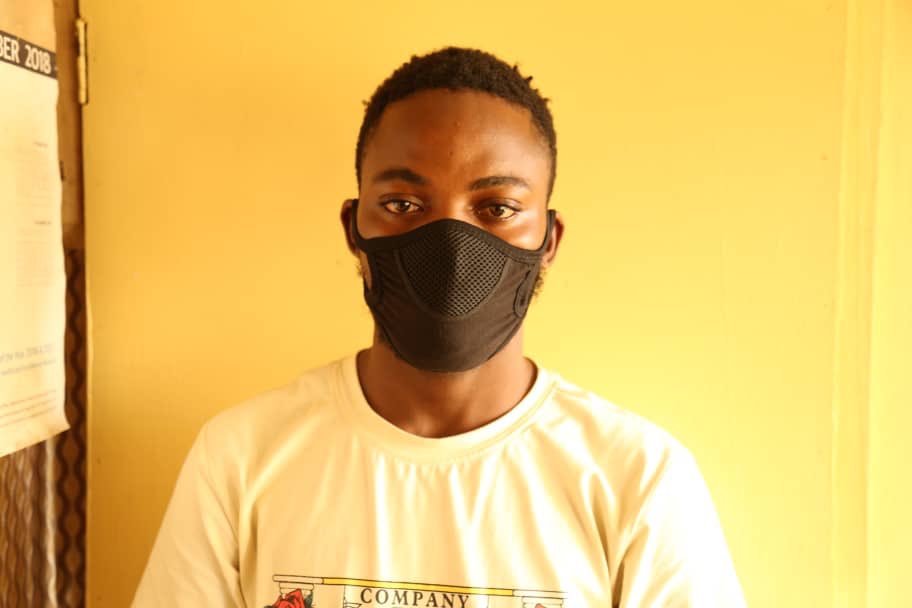 The Nigerian Police Force has confirmed the arrest of Adeyeye Oluwatosin Babatunde – the man seen kissing a little girl in a video that went viral on Twitter.
The Police command posted the statement of Adeyeye Oluwatosin's arrest on Twitter while also sharing pictures of him in police custody.
According to the Police, the little girl Adeyeye Oluwatosin was seen kissing in the video is his stepsister.
Adeyeye Oluwatosin Babatunde has been over to the State CID, Panti for court trial.
Read the full statement of the Police on Adeyeye Oluwatosin's arrest below:
"The Police have arrested the man who was seen kissing a minor in a viral video on the internet. Adeyeye Oluwatosin Babatunde, 23, is a student of LASU and the said minor is his stepsister. He has been handed over to the State CID, Panti for diligent prosecution in court."