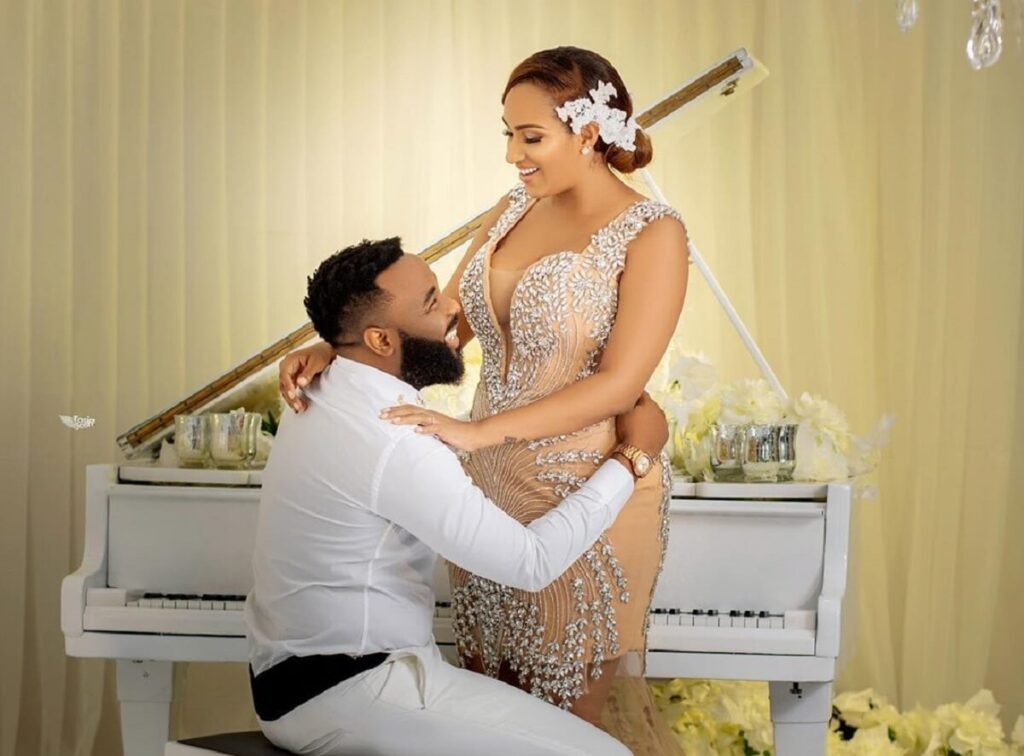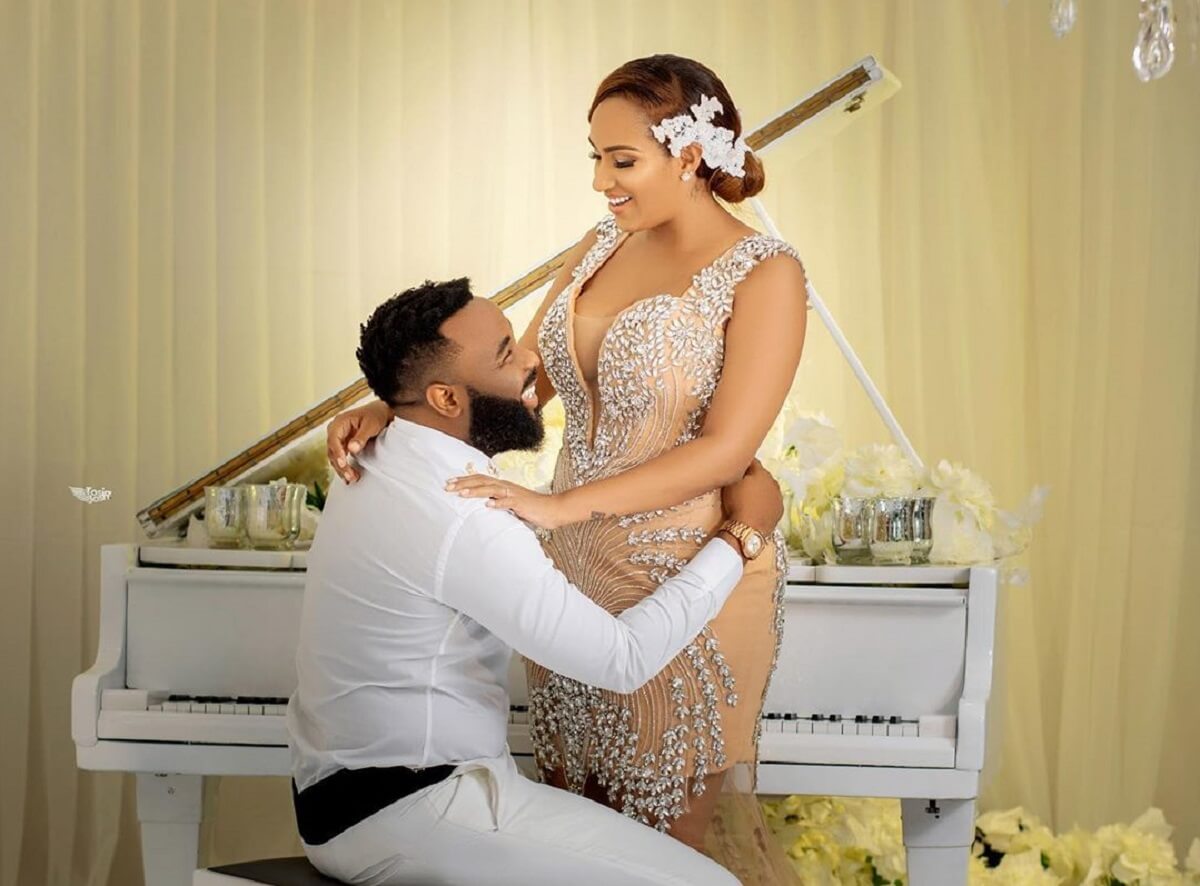 Gorgeous Ghanaian actress Juliet Ibrahim and Nigerian video jockey and TV presenter VJ Adams are officially married in fantasy.
The beautiful couple shared photos of their fantasy wedding photoshoot on social media today.
Celebrating her fictional wedding to VJ Adams and the eye-catching photo shoot, the 34-year-old mother of one wrote: "With the Right Glam squad every girl can have her fairytale bridal look…"
Check out the stunning pictures from Juliet Ibrahim's fantasy wedding photo and video shoot: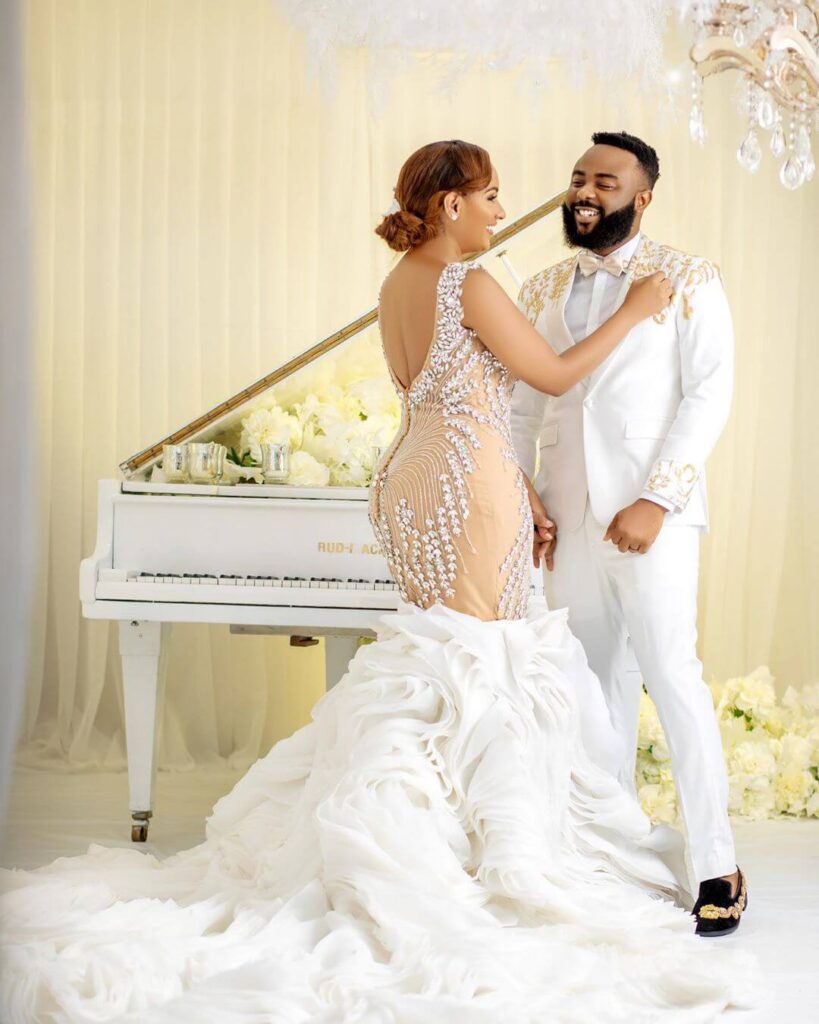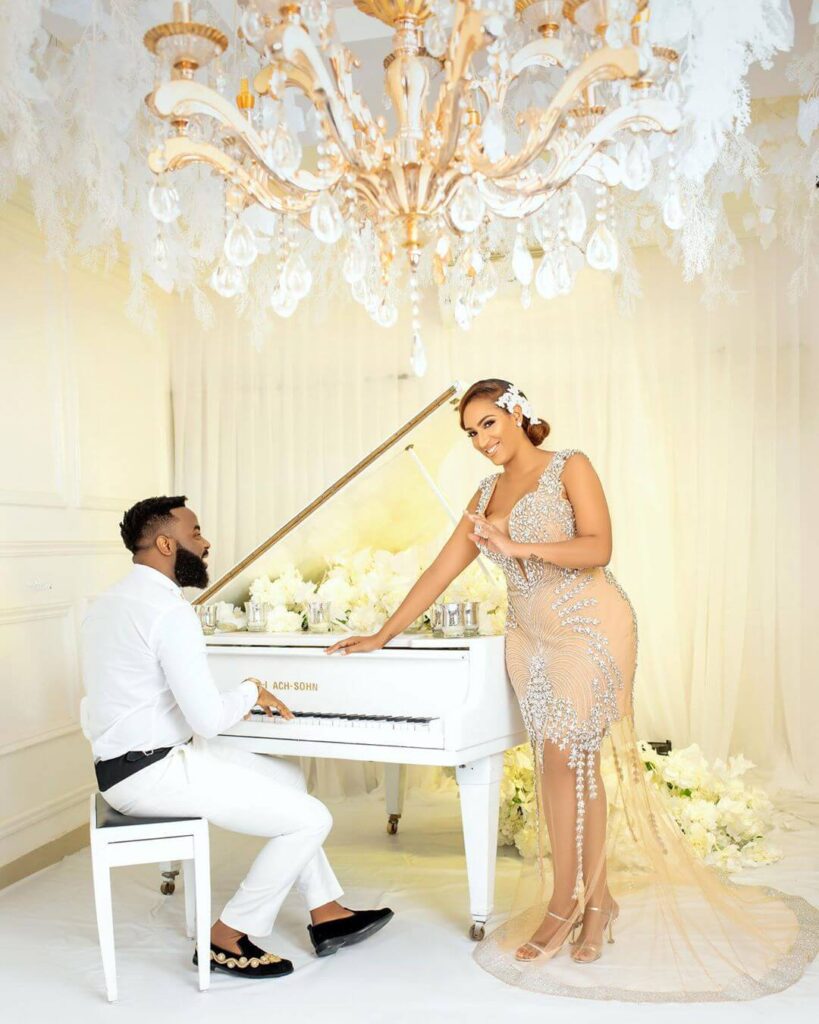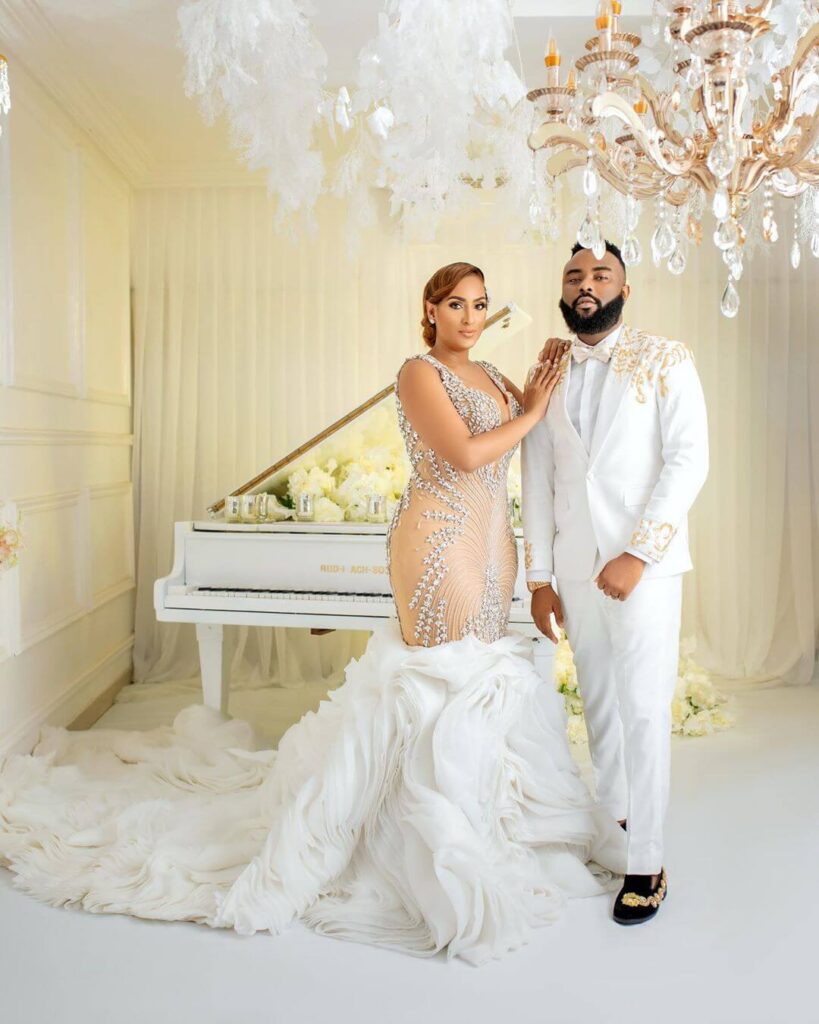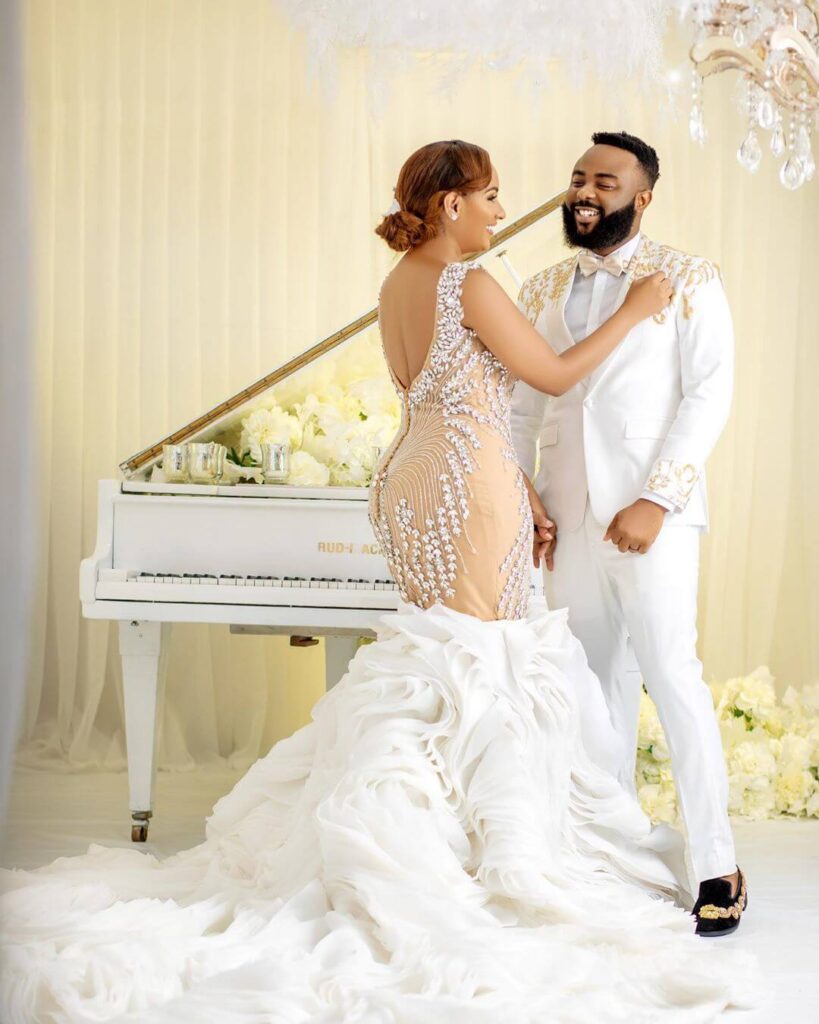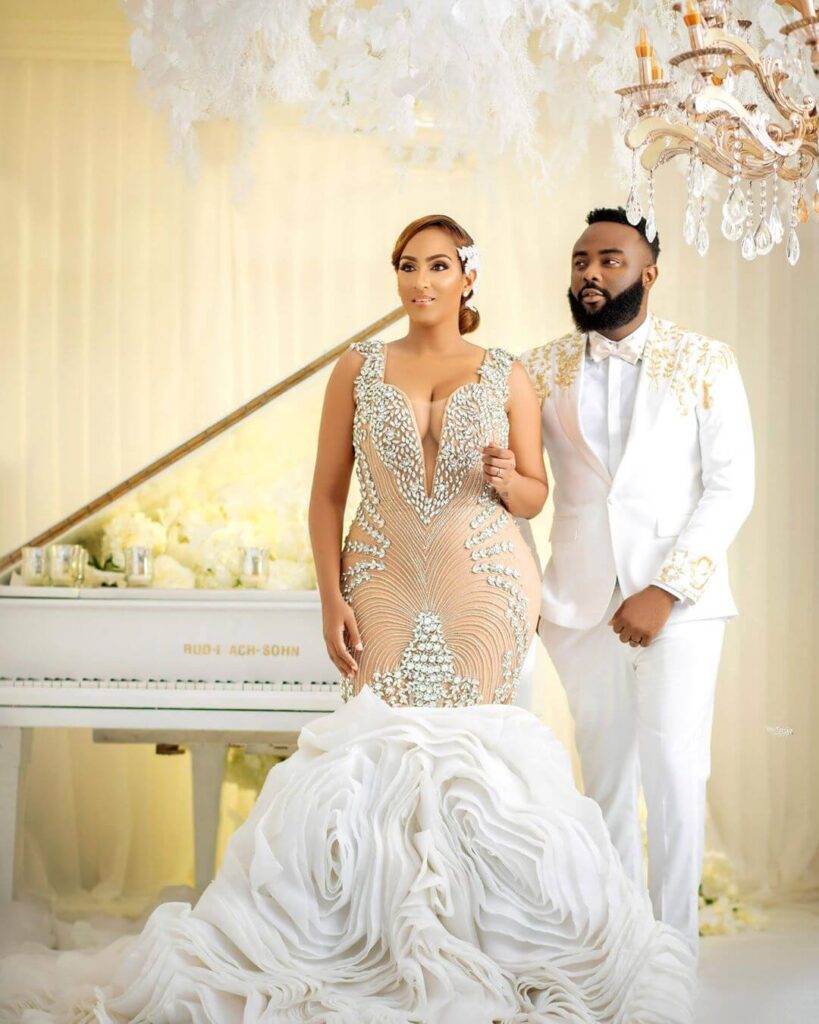 Who is Juliet Ibrahim?
Juliet Ibrahim is one of Ghana's well-known actresses whose stardom covers both Nigeria and her home country, Ghana.
Juliet Ibrahim was previously married to a man named Kwadwo Safo. They got married back in 2010 while she was pregnant with their child. The marriage lasted four years and their divorce was finalized in 2014. There were rumours that Juliet Ibrahim found out Kwadwo Safo was cheating and decided to end the marriage.
VJ Adams is a popular Nigerian TV presenter, musician and actor whose real name is Adams Ibrahim Adebola.