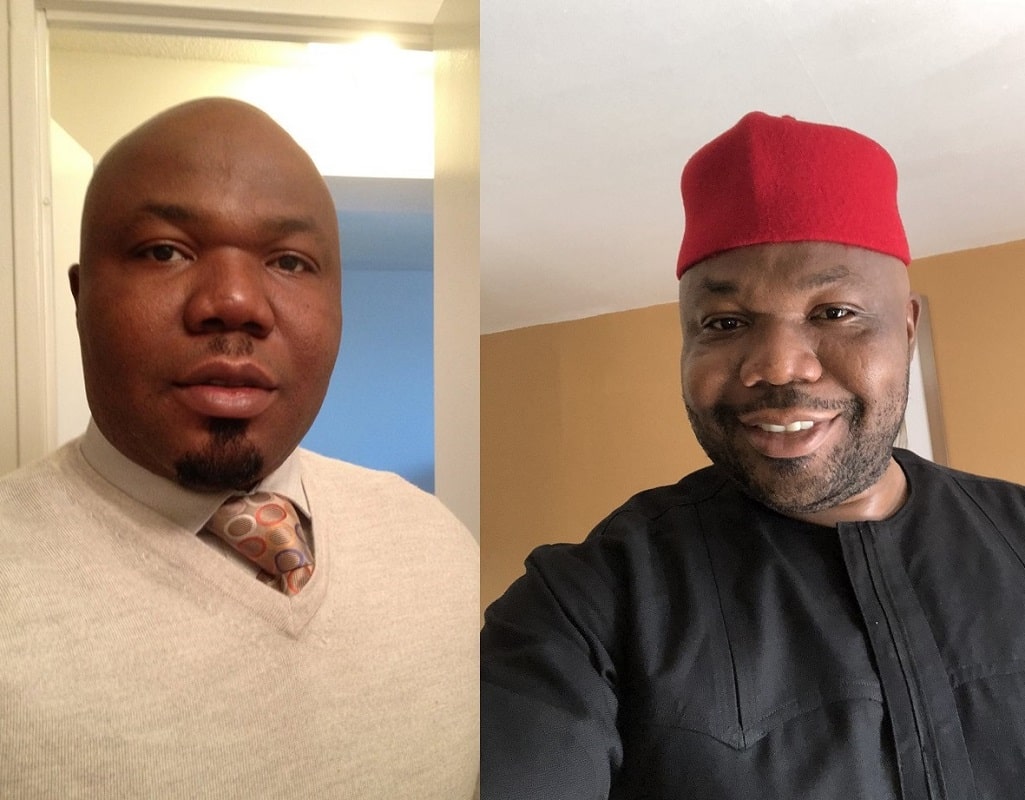 A Nigerian blogger known as Jackson Ude who was earlier petitioned by the Vice President of Nigeria, Professor Yemi Osinbajo, over some heavy allegations he posted on his blog has reacted to news of his petition.
In a recent tweet, Jackson Ude who seemed unperturbed by the petition against him said he is not afraid of the vice president.
Jackson also urged Osinbajo to first resign from office if he wants to take up a case against him.
Jackson wrote:
"I am not afraid of Osinbajo and his minions. If he indeed wants to go to court, he needs to resign first, and sue me. He cannot be VP and be using state resources to intimidate the Judiciary. He cannot wave an immunity that he didn't place. Osinabjo should resign first!"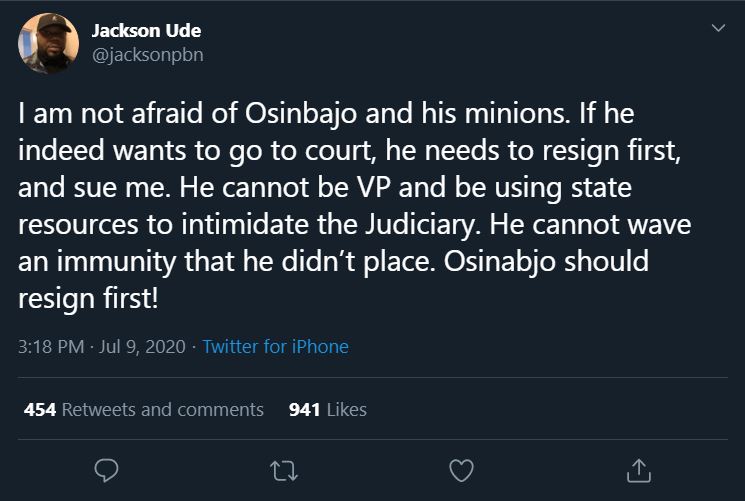 In another tweet, Jackson Ude wrote that Osinbajo should have used the "U.S Police, FBI or CIA" to charge him for criminal defamation instead of using the Nigerian Police.
Ude said if they expect to arrest in Nigeria and have him locked up forever, then they might have to arrest his "ghost".
He wrote:
"Osinbajo should have used the U.S Police, FBI or even the CIA to charge me for criminal defamation. Using the Nigerian Police is a waste of poor Nigerian taxpayers money. Except his aim is to arrest me in Nigeria, lock me up forever. Anyway, perhaps Na my ghost dem go arrest."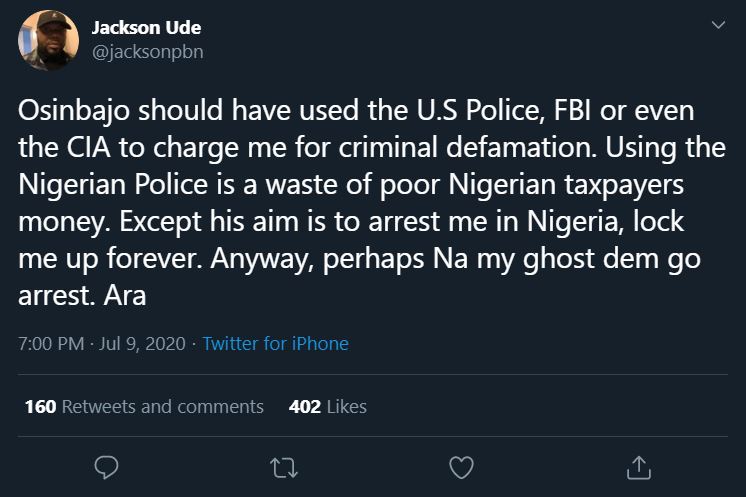 Jackson Ude who runs an online blog called Point Blank News on July 8 published a story alleging that Osinbajo received N4 billion from suspended EFCC boss, Ibrahim Magu.
It is alleged in the blog post titled "How Magu Embezzled N39billion, Gave Osinbajo N4billion, Begs For Soft Landing" that Ibrahim Magu embezzled over N39 billion and had given Yemi Osinbajo N4 billion out of the money.