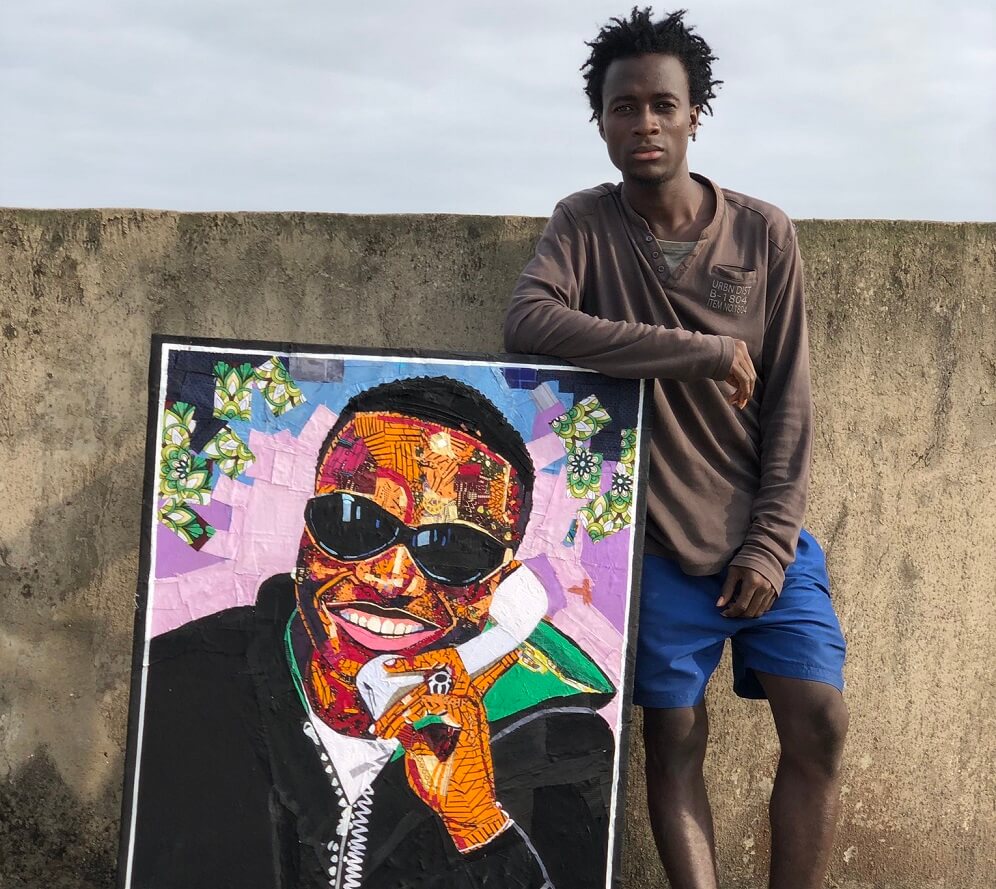 Nigerian musician Wizkid Ayo turned 30 today and fans all over Africa and beyond have taken to different social media platforms to celebrate him.
Wizkid who just hit his tricenarian mark was showered with lots of love and good wishes by fans and well-wishers.
Of particular note is the beautiful gift a young painter called Color Boy created in honour of Wizkid's 30th birthday.
Color Boy shared images of a beautiful painting of Wizkid he created from just Ankara fabric and gum on social media. Color Boy who wrote that he is an artist and painter shared pictures of his Wizkid art on Twitter and tagged the star.
He begged Twitter users to share the post till Wizkid acknowledges his talent.
He wrote.
"Wizkid Fc. In celebration of world @wizkidayo day, I made this art of Wizkid using nothing but used Ankara clothes and gum. Please kindly rt and help me tag @wizkidayo till he sees my talent. Happy birthday Starboy".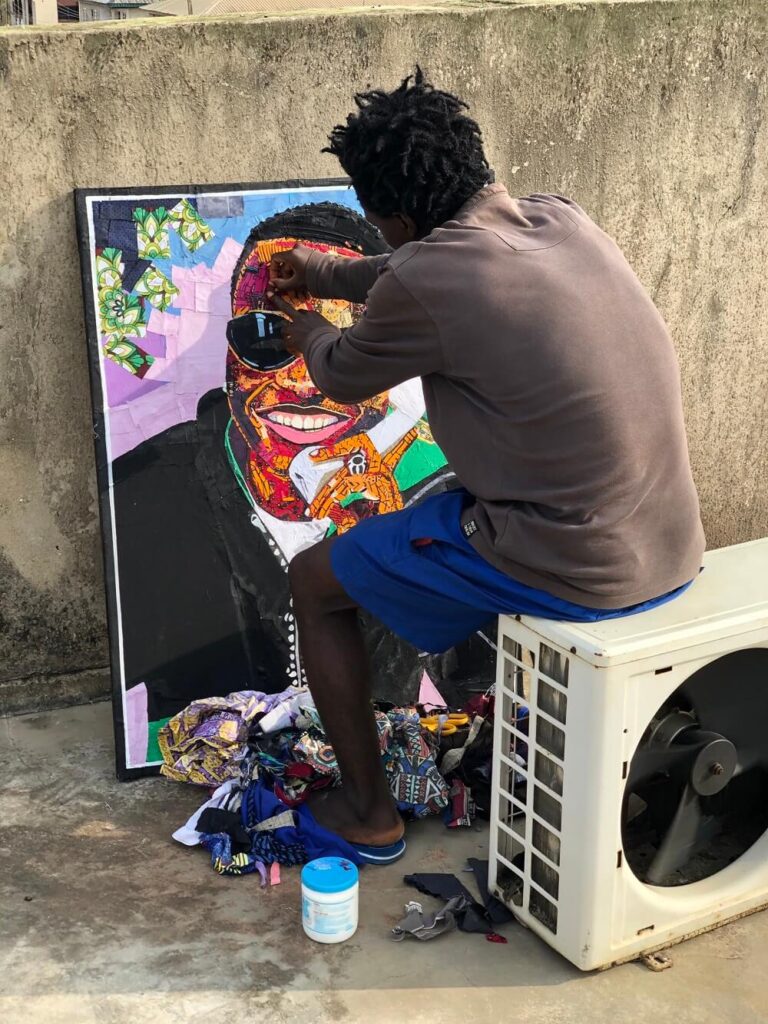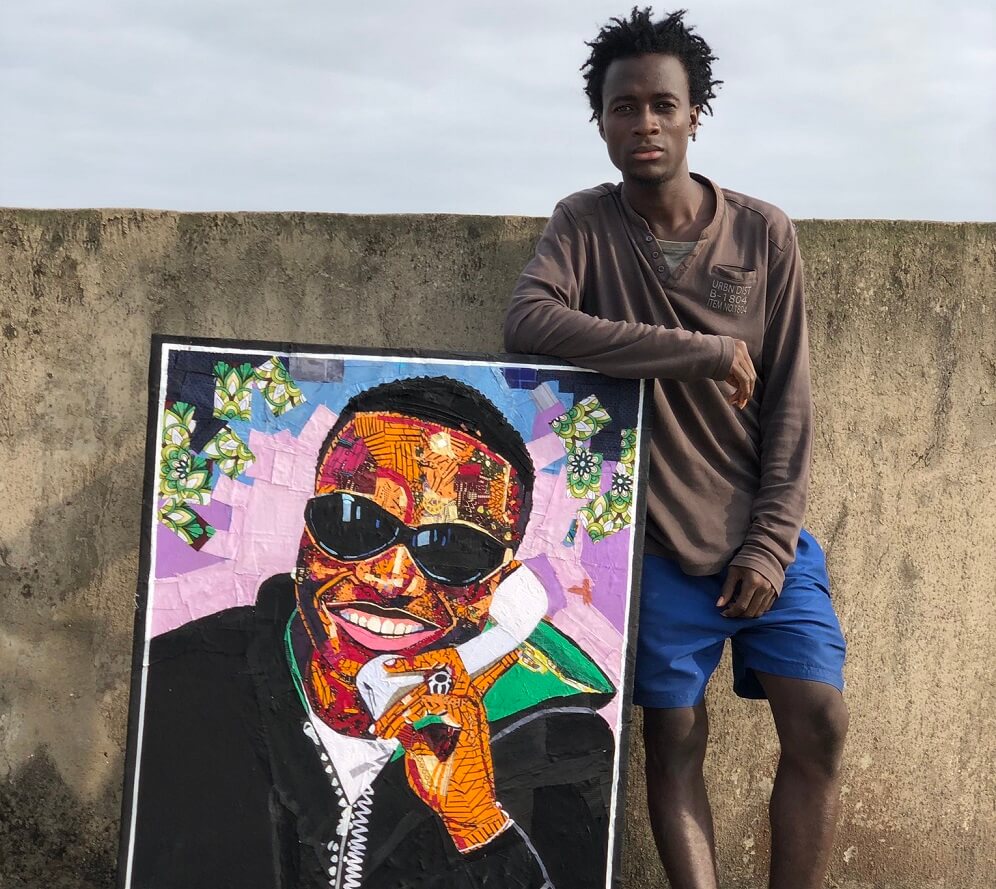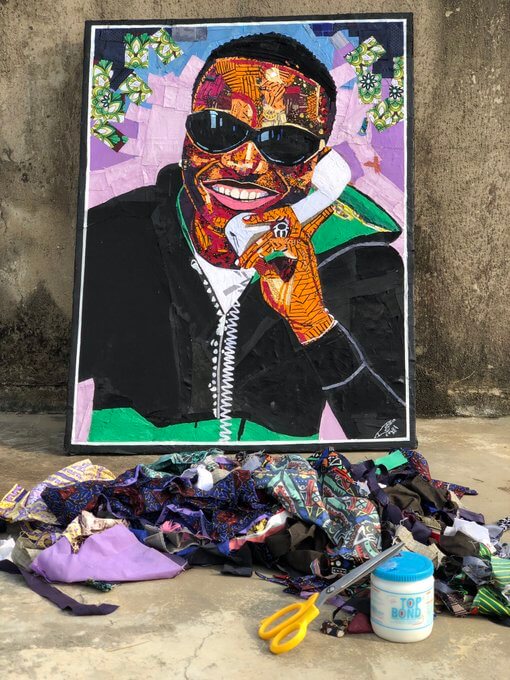 Color Boy's post has been retweeted over 5K times and still counting. Many of the responses the post have gotten came from people expressing absolute admiration for Color Boy's talent.
This is the original picture of Wizkid that Color Boy recreated: