African men have been separated from fashion for a long time. In the past, women bothered more about how they looked than men.
Women get all the beauty choices and are admired for looking gorgeous.
Men were not treated the same.
Men were not admired for what they wore but mostly for what they could do or own.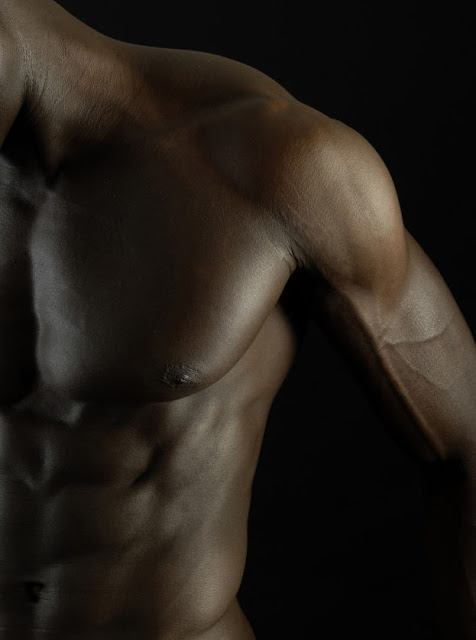 In the past, men were admired for their strength and not fashion
A man is admirable if he looked strong, did well in wrestling or owned a large barn. Nobody wants to be friends with a man that paid more attention to his looks than his crops, like women.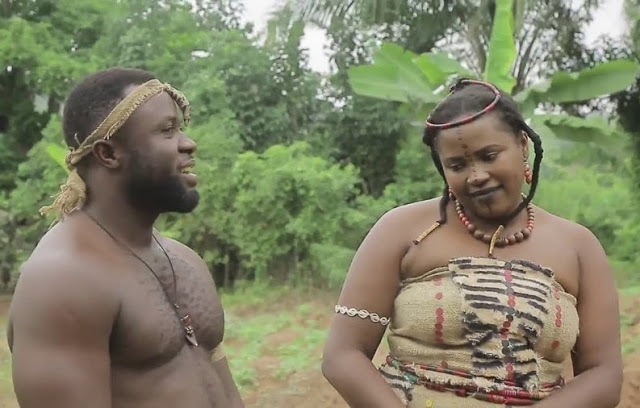 A casual representation of how men and women dressed in the past

That era is long gone now. And even now there's been another major shift in men's fashion. Our parents dressed up but were not particularly style-crazy. Many aspects of men's fashion and style at that time were blandly monotonous. Talk about the big afros and flared pants every man wore.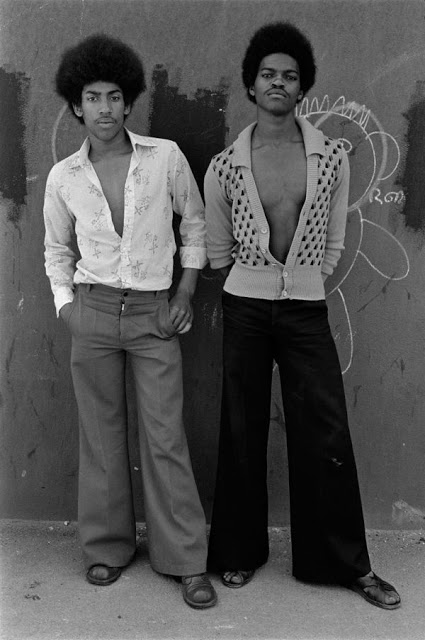 Old school men's fashion of Afro and flared pants

It wasn't until the nineties that men's fashion started experiencing subtle changes and going more personalized and daring. Today, Nigerian men are allowed to make and keep personal fashion choices and find and own their style. Men are allowed to get creative with current fashion trends and more women now than ever admire men that are well put-together.

Change in the Nigerian fashion industry

The Nigerian fashion industry is finally getting the recognition it deserves. More Nigerians (and Africans generally) are beginning to take fashion seriously. There is now a thriving group of Nigerian indigenous designers who make clothes in Nigeria and for Nigerians.


African prints are becoming global fashion pieces and many foreign figures are spotted wearing them from time to time.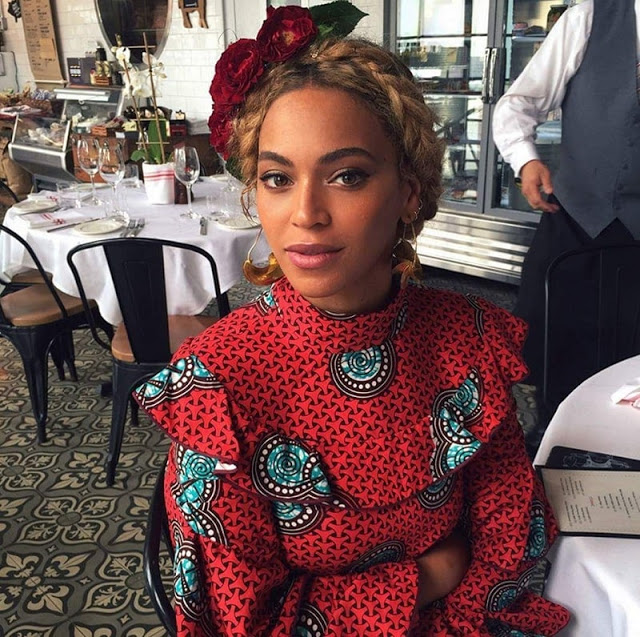 American singer Beyoncé has been spotted countless times dressed in head-to-toe ankara


Fashion events like the Lagos and GTB Fashion Week are now common, drawing thousands of audience and guests from all over the country every year.
Nigerian men and fashion

Fashion options for men are easily exhaustible. The few ones available are stiff in presentation. There is definitely more to do with a gown than a suit. It takes great creativity to do much with so little; designers of male outfits should be commended.
Unless you can easily pull off an agbada crop top for men, you have to think far out of the box to land something innovative and yet wearable. Luckily, the modern designers are keeping up. Some of them are steadily thinking up new styles for the more fashion-daring men.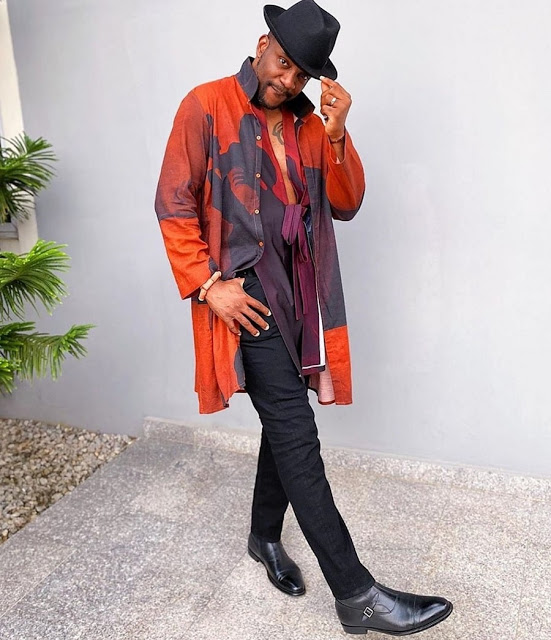 TV host Ebuka wearing shirt by Orange Culture
Confidence and societal input are two associated factors that play major roles in determining what men wear in a conservative country like Nigeria. It takes a good dose of confidence to break out of the norms, especially for men. The norms forbid men from going too bright with colours and shun flamboyance totally.



Ankara (or African wax prints) has been the poster child for African fashion for a long time. A good feature of the prints (and probably one of the reasons for its popularity) is the versatility. There is quite a lot you can do with an Ankara material. Even men are not left out. Good clothes makers and designers can create magic for men with Ankara.
Check out this fashion-forward ankara styles for men:
b. Chic Ankara Tux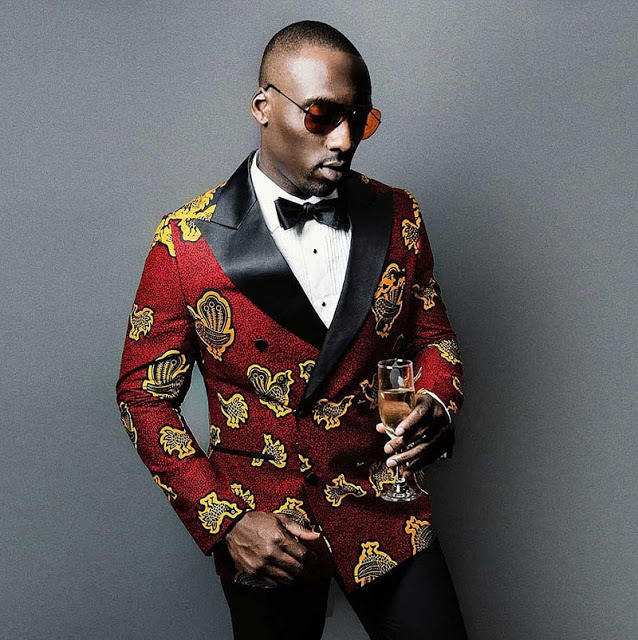 c. Simple Ankara Tees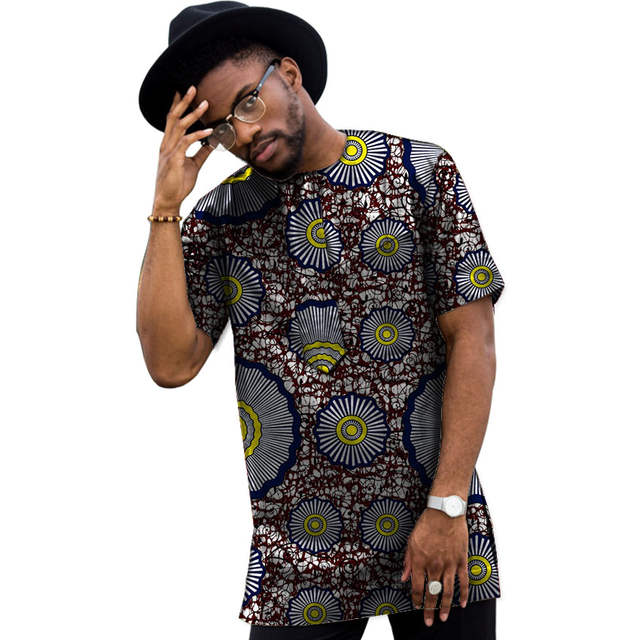 d. Ankara Summer Options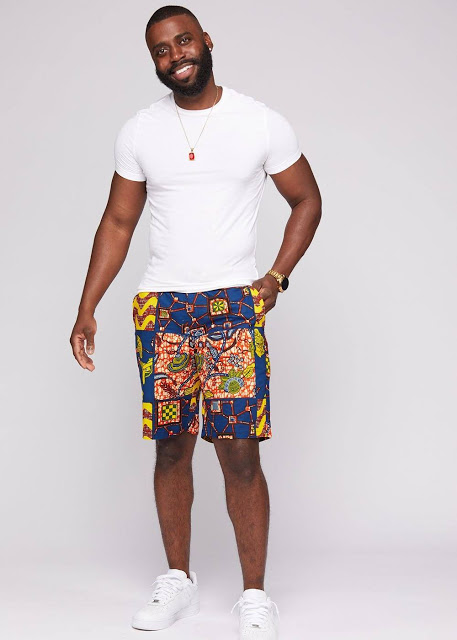 e. Ankara Tunics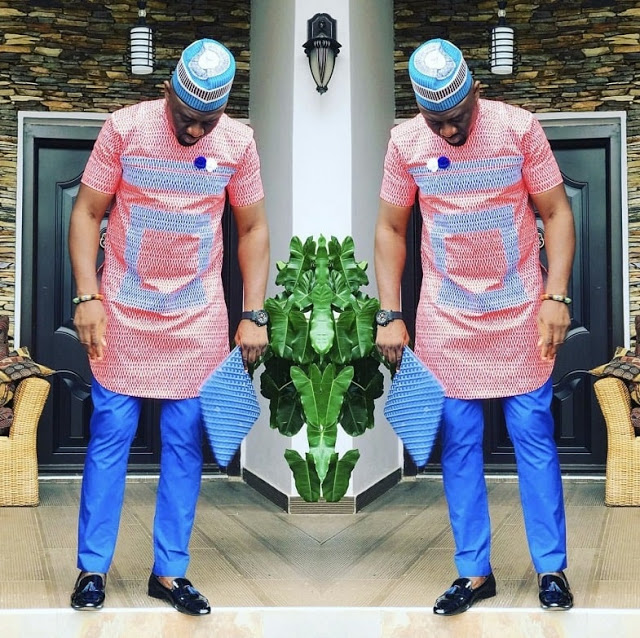 f. Ankara Suit-Ups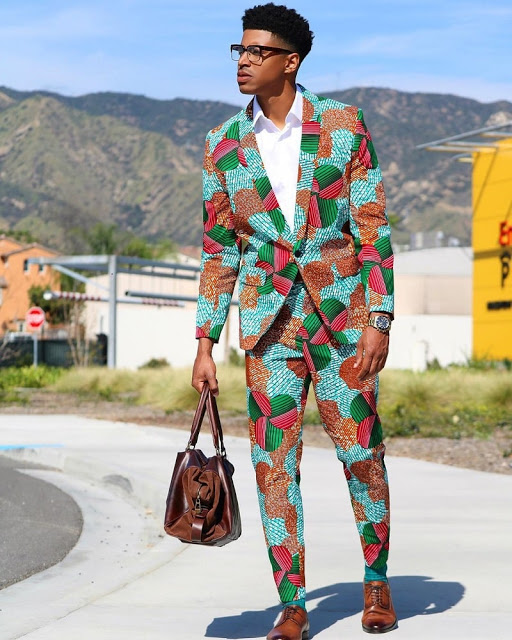 Nigerian men in Agbada
You can't really talk about men's fashion in West Africa today without mentioning the agbada. Agbada (sometimes called "Senator" in Nigeria) is worn by men all over Nigeria, Ghana, Togo, Benin, Cameroun, even Gambia and Sierra Leone.
Agbada can be worn to formal and non-formal occasions. Agbada can come in two or three-piece, consisting of:
i. A pair of ankle-length pants (called "shokoto" in Yoruba)
ii. A long-sleeved shirt
iii. A wide, open-stitched sleeveless gown worn over the shirt.
The three pieces are generally of the same colour. In most cases, only the trouser and shirt are worn (two-piece).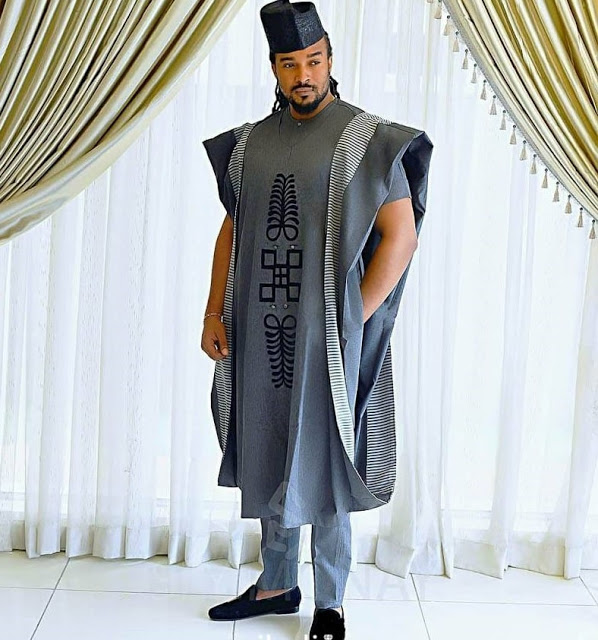 Nigerian man in three-piece agbada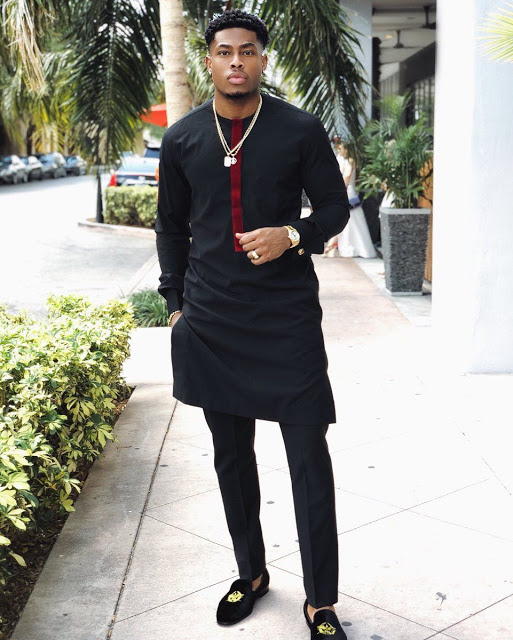 Man in two-piece agbada
Agbada is usually decorated with intricate embroidery at the front and is worn on special religious or ceremonial occasions, such as festivals, weddings and funerals.