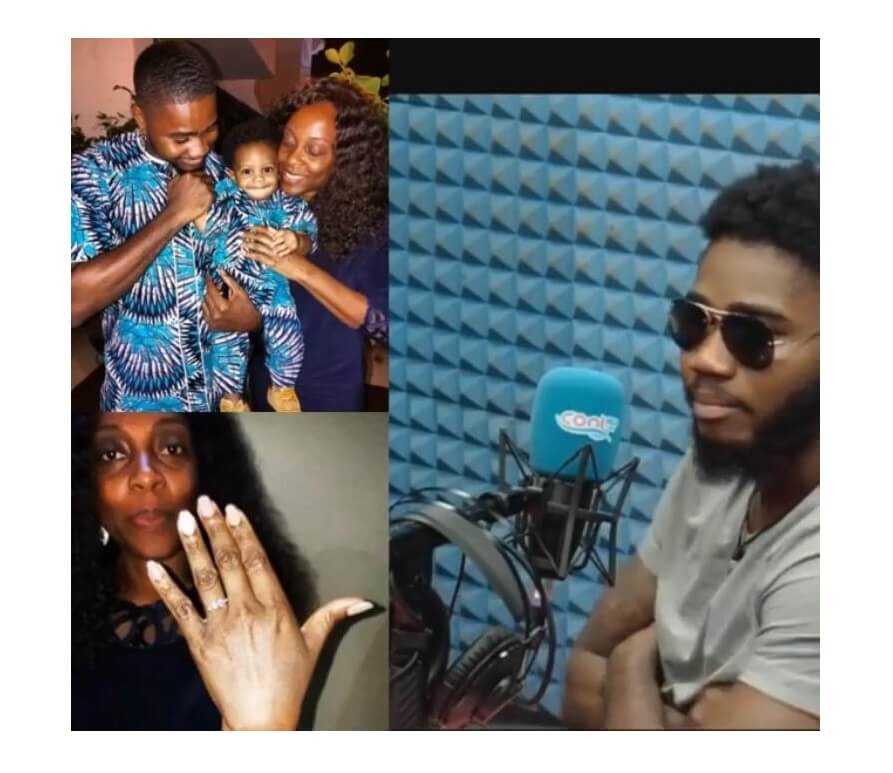 Recently evicted BBNaija housemate Praise has denied the claims that his fiancee is over 60 years old.
The reports of BBNaija Praise's fiancee being over 60 started spreading after his co-Lockdown-housemate Brighto engaged in a conversation with Kiddwaya where he mentioned that Praise's fiancee is over 60 years old.
"You know he normally brags about my son, my wife – his wife is close to 60-something years old," Brighto told Kiddwaya last week in the house.
Praise in a recent interview with Cool FM has denied the claim that his fiancee is over 60. He also clarified that he is only engaged and not yet married.
Reacting to BrightO's comment that his fiancee is in her 60s, the 28-year-old dancer and father of one said it is not true.
Praise who was evicted from the show last week Sunday, August 23, told Cool FM:
"I feel like it is his opinion. I remember having a conversation where Lucy mentioned to the whole house that she cannot be in a relationship with a guy that is younger than her so I had to set her straight like look, relationships are really not about age. My girl is older than me, she is way older than me but then we get the same respect and we respect each other the same way. I don't ever feel like age is ever a problem with us. She is 42 years old actually."