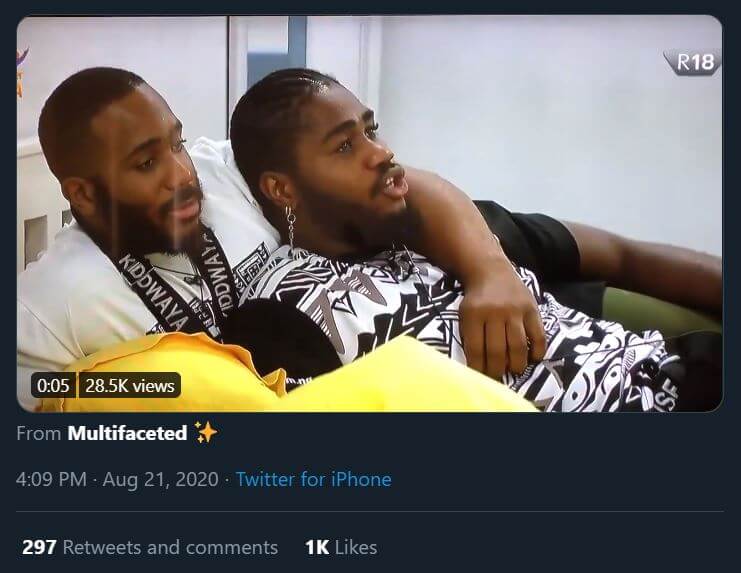 A video of a moment in the BBNaija Lockdown house showing male housemates Praise and Kiddwaya coupled up together have sparked some controversy online.
In the video, Kiddwaya and Praise were seen on the same bed with Praise nestling on Kiddwaya who also had his arm around him and at one point appear to have touched his nipple.
Some fans of the BBNaija reality show say they are not surprised with the video with some claiming they had suspected Praise to be gay from the onset.
A fan of the show said she started suspecting BBNaija Praise to be gay on seeing the way he constantly tapped on other male housemates' behinds. Another viewer claimed Kiddwaya is bisexual, recalling a day in the house when Kiddwaya gave Ozo, another male BBNaija housemate, a shoulder massage.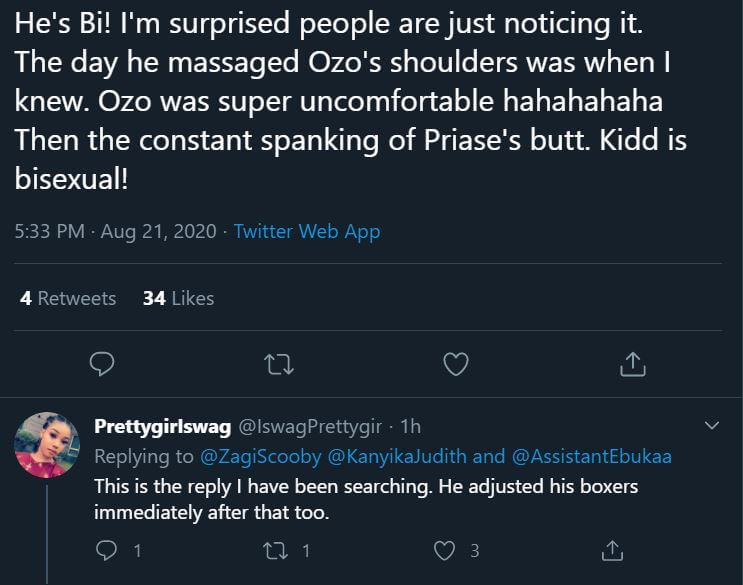 Reacting to the video, a Twitter user wrote:
"That was really awkward and what kind of position are they in,how can praise be lying on his body and his putting his hand around his neck..hmm na wa o…something is definitely up for sure,jeez!"
"Lolz, I could remember at the beginning of the show my sister said Kidd is gay but I no wan believe then this I'm seeing… Issok," wrote another Twitter user.
Despite the speculations, neither BBNaija Kiddwaya nor Praise has mentioned they are gay and the rules of the BBNaija reality TV show forbid housemates from expressing same-sex relations, in accordance with the anti-gay law of Nigeria.