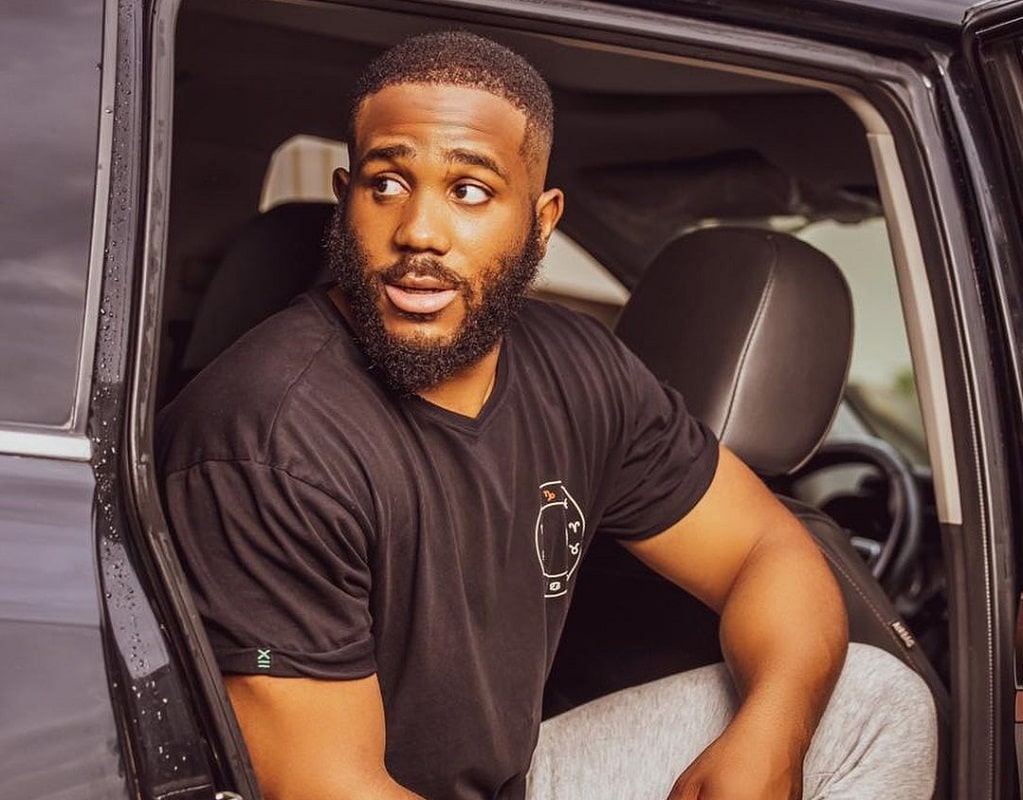 Who is BBNaija Kiddwaya?
Kiddwaya was one of the housemates who competed at the 2020 5th season of the Big Brother Naija show, tagged "Lockdown". Kiddwaya's full name is Terseer Kiddwaya and he is the son of Nigerian billionaire businessman Terry Waya who currently lives in London.
Full data profile of BBNaija Kiddwaya
| | |
| --- | --- |
| Full Name | Terseer Kiddwaya |
| Age | 27 |
| Birthday | March 5, 1993 |
| Place of Birth | Benue State |
| Sex | Male |
| Marital Status | Single |
| Height | 5″11½ |
| State of Origin | Benue State |
| Place of Residence | Abuja, London, Berlin |
| Career | Businessman |
Education
Kiddwaya schooled abroad. Kiddwaya BBN attended the Nottingham Trent University in Nottingham, England between 2011 and 2015 where he obtained his first degree in Business Management. He later returned to the same institution for a Master of Science (MS) degree in International Business (2017 – 2018).
Where does Kiddwaya live?
BBN Kiddwaya currently doesn't live full-time in Nigeria. He shuttles between Nigeria (Abuja), London and Berlin where he lives.
BBNaija Kiddwaya's father
Kiddwaya is the son of Nigerian billionaire Terry Waya. Kiddwaya's father, Terry, is a popular socialite known for his love of the Italian luxury fashion label Versace. Terry Waya who is also commonly referred to as "Mr Versace" is often seen sporting clothing items made by the luxury clothing brand. The 45-year-old billionaire once shared images of his multi-million-dollar mansion on social media of which the interior decor was fully inspired by Versace logo and designs.
Asides Kiddwaya, Terry Waya also has other children with other women. The billionaire has been linked with several women.
Likes and Dislikes of BBNaija Kiddwaya
Kiddwaya says he likes to have fun. He is also passionate about working out and keeping fit.
BBNaija Kiddwaya as a billionaire's son
It didn't take long for Nigerians to discover BBN Kiddwaya is from a wealthy home. His comment about paying $8K dollars to travel from Abuja to Lagos to join the BBNaija show created a lot of buzz online.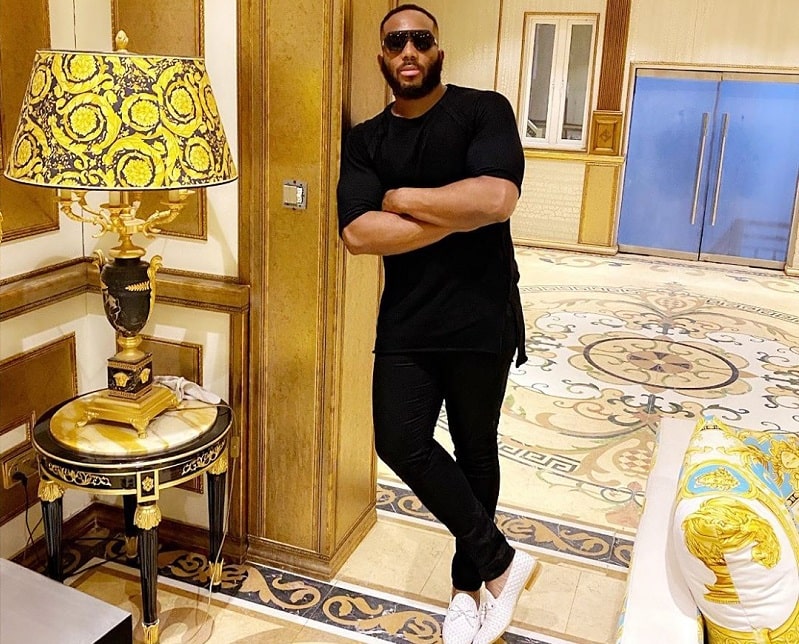 Kiddwaya while sitting among his co-BBNaija housemates revealed to them that he paid $8000 (around 3.1 million in Nigerian currency) for a private jet to get him down to Lagos from Abuja so he doesn't miss the official screening of the BBNaija Lockdown show.
During the discussion, Nengi, another BBNaija housemate based in Abuja too, told him she would have joined him in the jet if she knew he was flying to Lagos from Abuja. Kiddwaya responded that he would have liked it, considering he was all alone in the jet with just a bottle of wine.
BBNaija Kiddwaya's companies and business
BBNaija Kiddwaya is currently linked with several businesses and companies, some he started and some he co-founded. Kiddwaya is currently the executive director of Valley Agricultural and Foods Company, an agri-business involved in large-scale agricultural investments, livestock production, food processing and other agro-allied industries.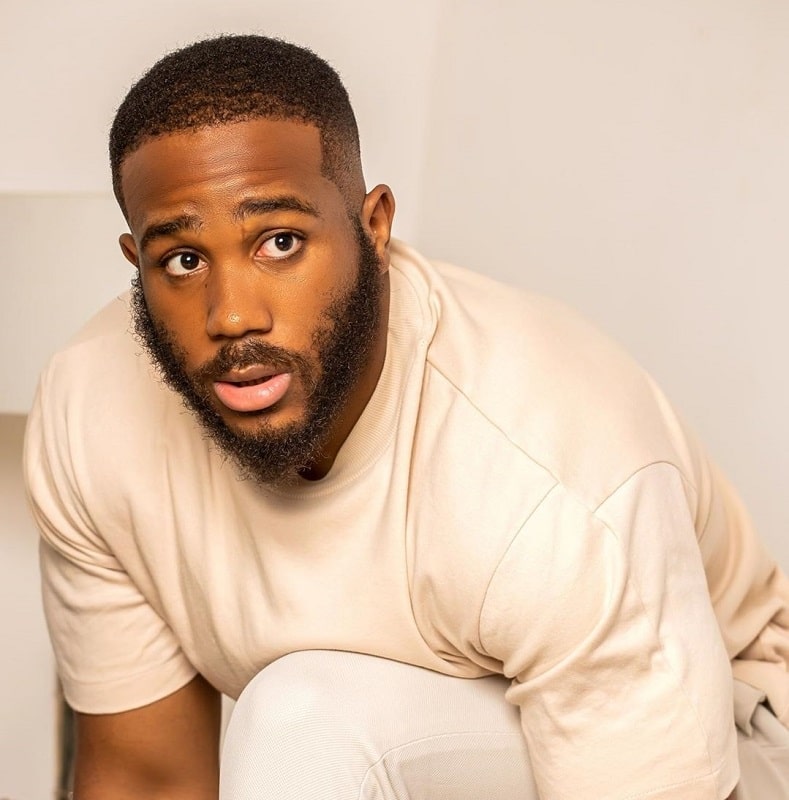 Other interesting facts about BBNaija Kiddwaya
Kiddwaya is also the co-founder of AK Exports, a company involved in the export of agricultural products cultivated in Nigeria. AK Exports employs farmers who cultivate and harvest different kinds of agricultural produce. The harvested products are then packaged for export to different foreign countries.
Before Valley Foods and AK Exports, Kiddwaya ran VIW, a music and event management company headquartered in the UK but catering to local talents.
VIW is in involved in creating and organizing events, music promotion, marketing and talent scouting.
Kiddwaya's net worth
Kiddwaya's exact net worth is currently not known. A rough estimate puts Kiddwaya's current net worth at over N250 million.
Kiddwaya's girlfriend
BBNaija Kiddwaya says he is single and is currently not linked with any girlfriend or romantic partner. Kiddwaya has developed a special fondness for fellow housemate Erica in the BBNaija house.
Kiddwaya's elder brother
Kiddwaya has an older brother named Tersoo Waya who is just as handsome as him. Tersoo Waya is a London-based businessman and a graduate of International Studies from the University of Buckingham. Tersoo also holds a master's degree in Entrepreneurship, Innovation and Enterprise Development from the University of Westminster.
Kiddwaya and DJ Cuppy
Kiddwaya and Otedola's daughter DJ Cuppy are old-time friends. The two have been seen several times hanging out together.
BBNaija Kiddwaya on social media
BBN Kiddwaya is very active on social media. The official BBNaija Kiddwaya's Instagram account is @Kiddwaya. The official BBNaija Kiddwaya's Twitter account is @The_Kiddwaya.