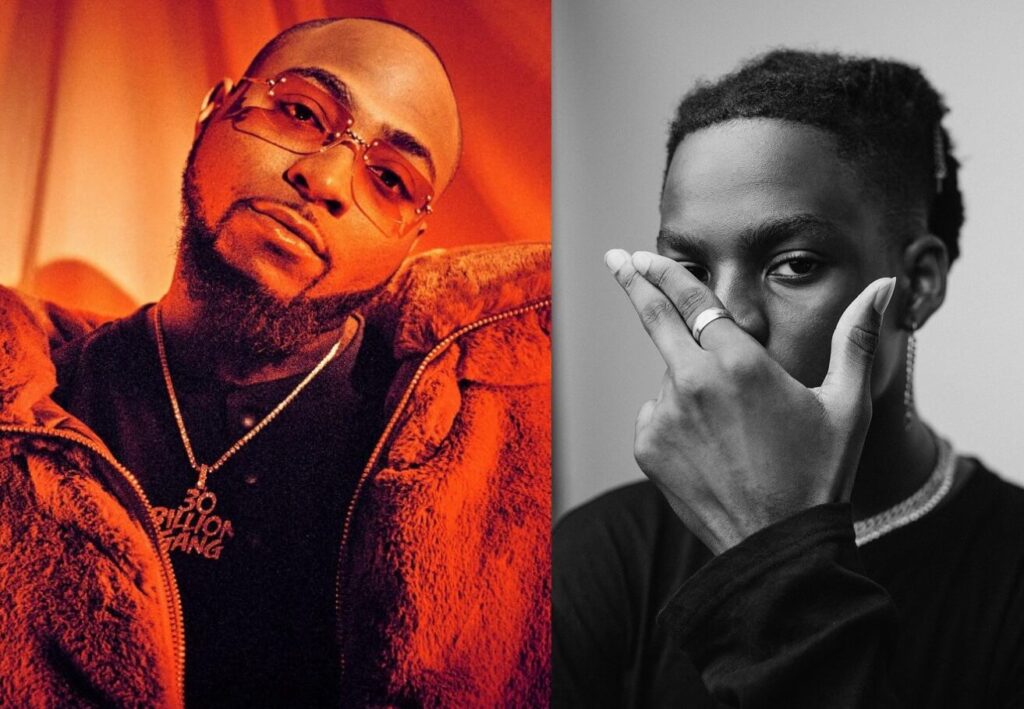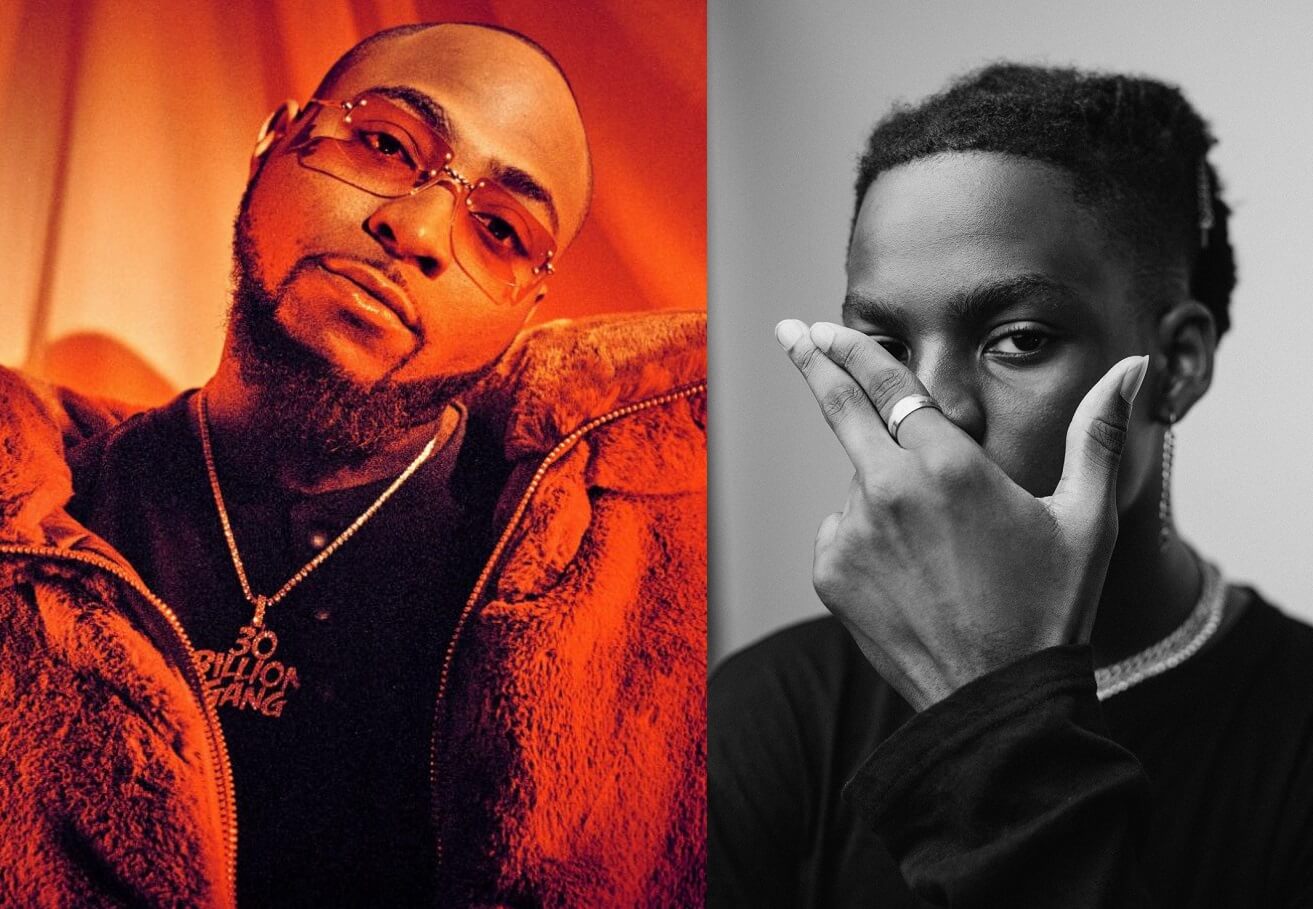 False social media reports alleging that Nigerian new artiste Rema was slapped by Davido and his crew at the BBNaija finale show on Sunday has gained momentum on Twitter.
One of the reports claimed Rema who was invited to perform at the BBNaija finale show as Davido and others had failed to greet Davido properly by adding "Uncle" to his name leading to the young artiste getting slapped.
One of the disseminators of the false news, a Twitter user identified as @__olayinka claimed to have the full gist, tweeting:
"Here's REMA full gist. It all happened last night at Bbnaija show, where Rema was in the same room with Davido and co. Rema saw Davido and said Davido , Davido Was like can't you add uncle to my name ( uncle Davido ) that was how Dremo and Peruzzi slapped him."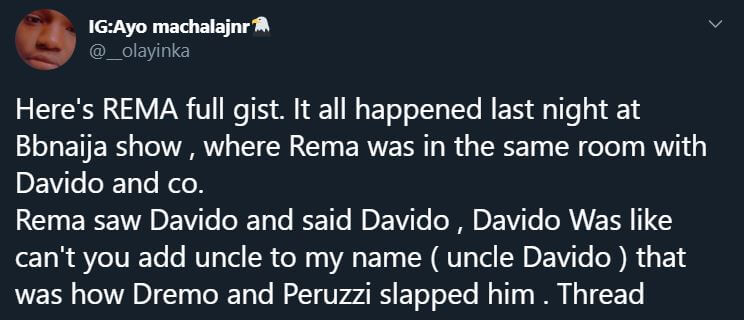 Another Twitter reports narrated a different story. According to the report, Laycon who won the 2020 BBNaija show and other BBNaija housemates had wanted to take selfies with Rema but his bouncers stopped them.
The action had infuriated Davido, who told Rema to be humble. A disagreement reportedly ensued and in the process, Rema was slapped.
All of these reports have now been found to be false.
Update on the Davido slapping Rema story:
One of the Twitter users @manlikefola who started the story of Davido slapping Rema has come out to apologize and state that his stories were fake and intended as a joke.
@manlikefola tweeted: "Guys this tweet about Davido slapping Rema was just a joke and a lie. Thank you."
Davido personally responded to the apology, writing: "Actually not fair bro … cus pple actually believed u … we humans too my guy."