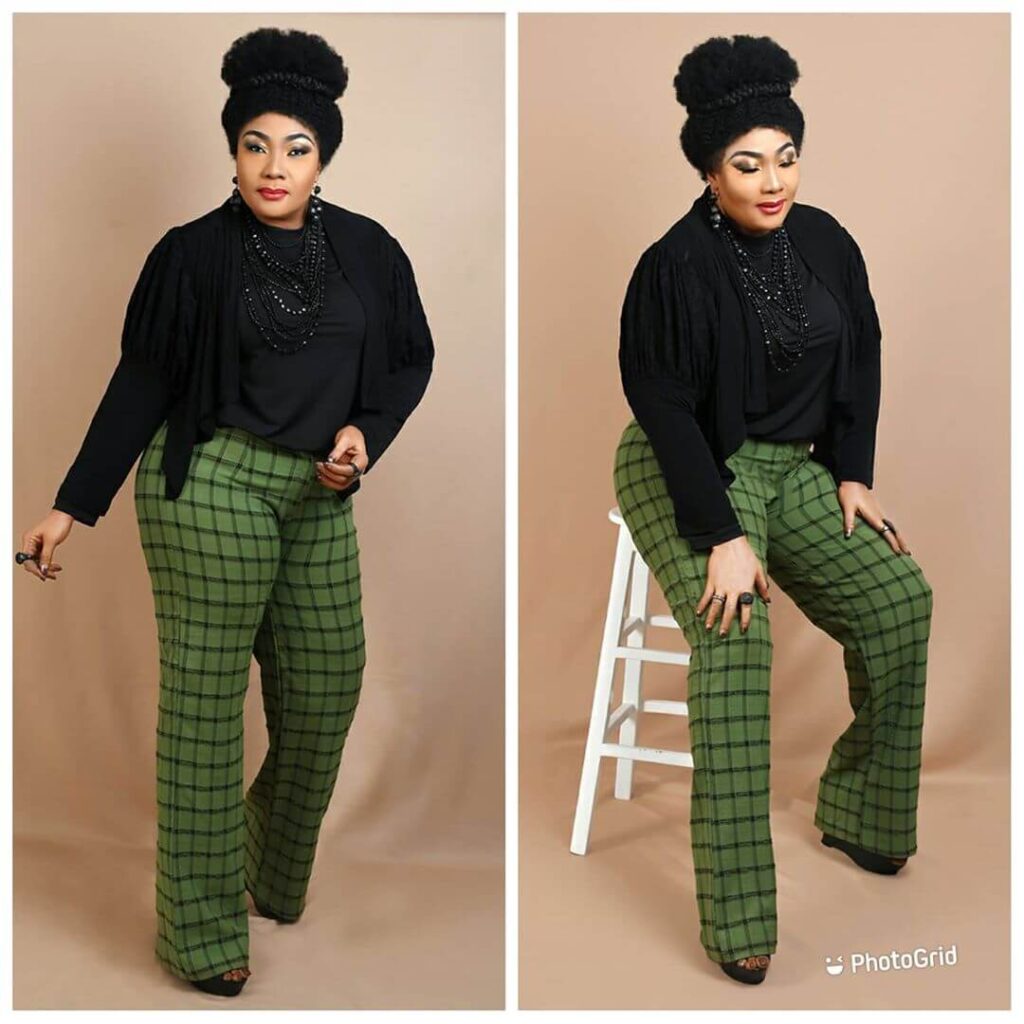 Veteran Nollywood actress Eucharia Anunobi is not having it at all for women who sleep with married men.
The 55-year-old actress yesterday, September 11, condemned the actions of side chicks or women who go around sleeping with other women's husbands.
A side chick is a slang word for a mistress – a woman who gets into a relationship with a man who is already married or has a girlfriend.
In her earlier post, Eucharia Anunobi censured the idea of being a side chick. She wrote:
"Having been lured and deceived into becoming a side chick , told by your captor that he will soon chase /divorce his wife . You , on your side keeps "servicing " him with all the sexual styles you can fathom , waiting to become the Mrs . But before you know what is happening , oga Mrs , is pregnant again, you ask … your wife is pregnant again , why ? And he says it's a mistake, don't worry, when she delivers, I will chase her away, but the circle continues and you're still servicing, still waiting , still being used , still being imprisoned. And even if you succeed and become the mrs , you're forever looking back , never trusting your captors faithfulness , seeing every female around him as a threat .No peace around you . You're even more wicked than your captor ! WHO BEWITCHED YOU . WHO DO YOU LIKE THIS ?????? Aaaaah an enemy has done this !"
The "Abuja Connection" actress who is now an evangelist later added a follow-up post on Instagram where she described side chicks as nothing but "glorified prostitutes".
Eucharia Anunobi wrote:
"Your physical construct has nothing to do with your inner construct . With the grace of God (sense from God ) you operate and regulate life not from outside in but from inside out . Because that your " glorified dust " = flesh , booty, well rounded hips , breast, face , will certainly depreciate but the contents of your mind will remain ever green and that's what keeps the men glued long after the warmth of the flesh dies out . You can ask Sarah in the Holy Bible. And it can't be over emphasized that a virtuous woman is the one with , not just an attractive physical attributes but one endued with the wisdom of God . Therefore a virtuous woman will refuse every advance to be made a side chick . A SIDE CHICK IS A GLORIFIED PROSTITUTE AND A PROSTITUTE IS A STRANGE WOMAN. Receive grace not to be lured !!!!"