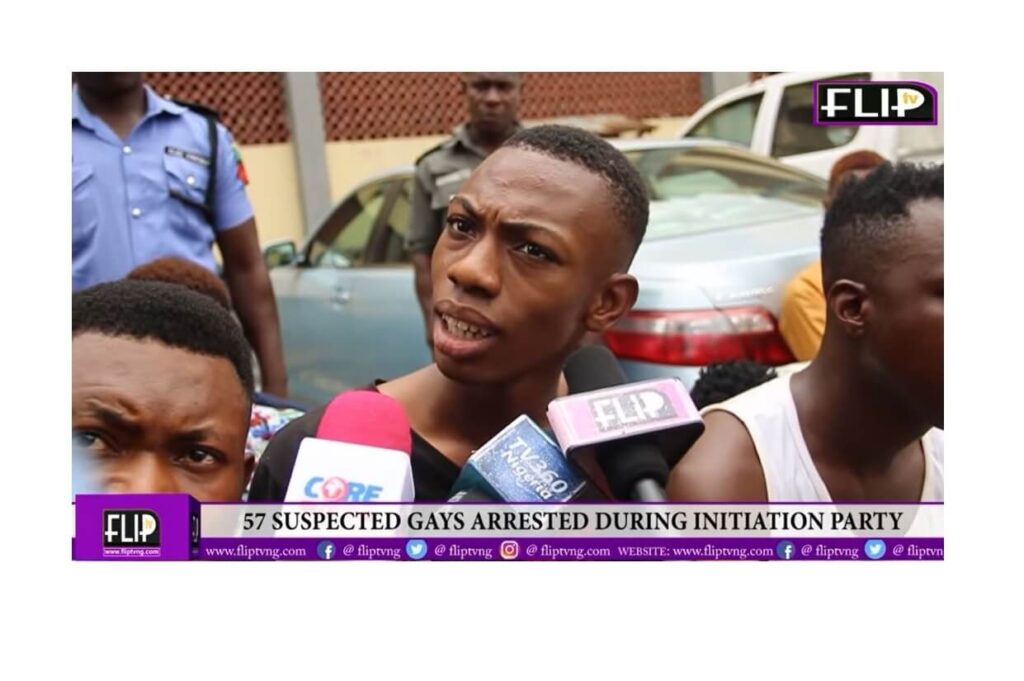 A Lagos State High Court has struck out the homosexuality suit filed against Instagram dancer James Brown and 56 others back in 2019.
James Brown was arrested alongside 56 others when men of the Nigerian Police raided a birthday party going on in a hotel in Egbeda, Lagos. They were accused of being homosexuals, having a "homosexual initiation ceremony" at the hotel.
Many human rights activists and nonprofit organizations had kicked against the arrest and fought for the victims' release. They were all eventually released from detention but the court trial went ahead.
A Lagos High Court has now struck out the case. Justice Rilwan Aikawa who ruled on the case on Tuesday, October 27, said the charges against the defendants lacked "diligent prosecution" by the police.
Prosecuting counsel, J. I Ebhoremen was reported to have been absent from court for up to nine times since the case began in 2019 without any reasonable explanation.
The defence counsel Israel Usman, quoting Section 356(5) of the Administration of Criminal Justice Act (2015) that provided a maximum of five adjournments at the instance of the prosecution in a criminal trial, urged the Judge to strike out the case.
Ruling on the case, Justice Rilwan Aikawa said:
"I agree entirely with defendants' counsel that the prosecution's attitude to this case is not satisfactory. In my view, this should not be. If the prosecution has a cogent reason not to be in court, he should have communicated in writing to the court and copy the defence counsel. For whatever reason, the prosecution is no more capable or not willing to prosecute this case. Consequently, this case is struck out due to a lack of diligent prosecution."