by Staff writer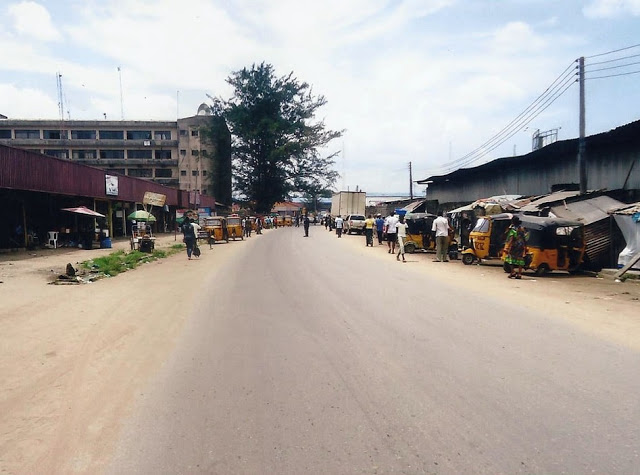 The Commissioner of Police in the southeastern state of Abia in Nigeria, Mr Anthony Ogbizi, on Thursday paraded six boys accused of being homosexuals.
The police chief said the suspects were arrested at City Global Hotel in Aba, the commercial hub of the state, at about 2 am in the morning.

A statement by the police command stated that the suspects were arrested following a distress call from the manger of the hotel.
The statement added that the hotel manger alleged that the suspects were seen kissing one another at the hotel bar by an employee, who reported the incident to the management.
It was further gathered that the manager of the hotel went to one of the hotel rooms, where two of the suspects had checked in earlier and discovered that they were six in the room, romancing and kissing one another.
According to the police report, the suspects were interrogated and it was discovered that they had come into Abia from neighboring states to lodge in the hotel.
The suspects, however, denied committing any crime, saying they were only in Aba for the birthday party of one of their friends, Ndubuisi, adding that their families were not aware that they were arrested.
One of them, Chidera, who claimed to be an undergraduate from the Imo State University, Owerri, said they were all in one room because they were told that the category of room they asked for was not available.
He said, "I arrived the hotel at about 6 pm and I asked my friend to book for a room for me. The hotel management said we should pay N5,000 for a room and we could afford it. So, we decided to manage that one room.
"After drinking at the hotel bar, we went to the room to change our clothes. It was at that time that we heard a knock on the door and when we opened the door, the manager started asking why we were six in the room.
"After explaining to him, he said they don't allow more that three persons in a room and that was how he accused us of practicing homosexuality in the room. There was nothing like kissing or making love in the room and we are not gays."
Another suspect, Ndubuisi, who claimed to be a hair stylist, also stated that he only invited his friends for his birthday party and lodged them in the hotel, adding that they did not indulge in any homosexual act.
"I invited my friends for my birthday and I wanted to pay for two rooms but we couldn't because the rooms were filled up, that was why we were in one room," he said.
The Commissioner of Police, however, said the hotel management would bring their evidence against the suspects, who, he said, would be charged to court.