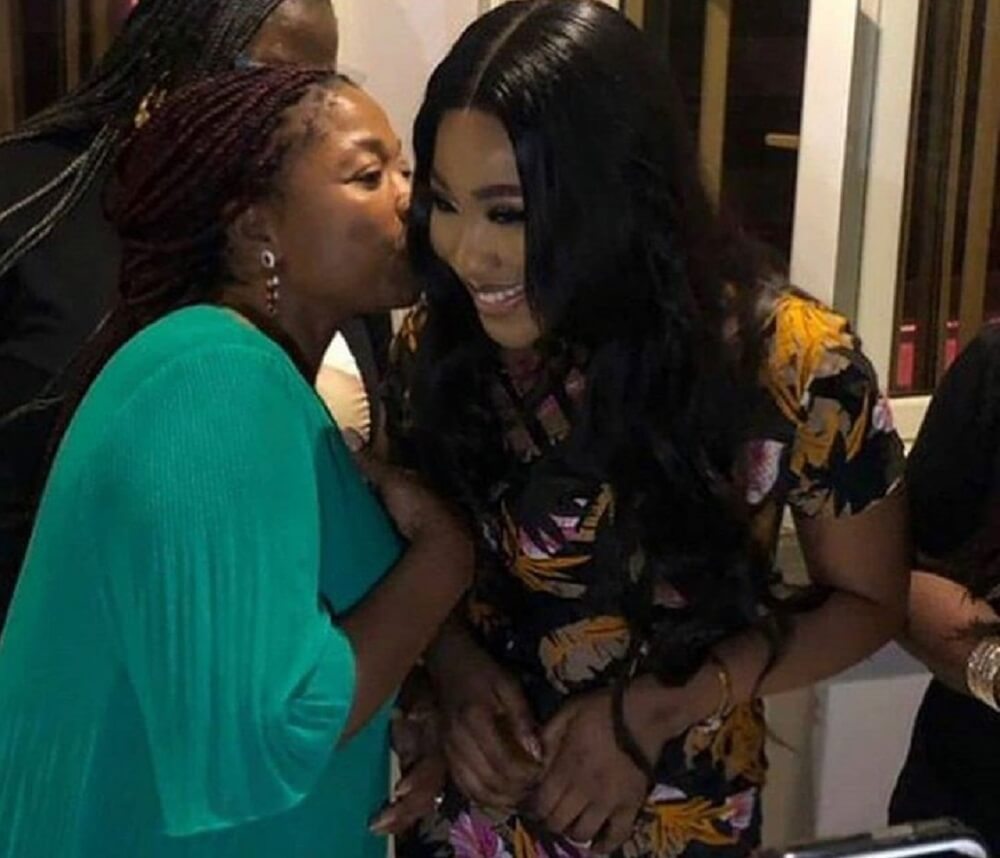 Kiddwaya's mother, Susan Waya, made an appearance at a meet and greet event organized for Erica in Abuja on Friday.
Pictures of Mummy Waya hugging and pecking Erica at the event have spread round the internet.
Speaking at the October 2 event, Susan Waya said she was there to welcome the Elites and show support for Erica, who was her son's love interest in the house during the 2020 BBNaija show.
Susan Waya said: "I see myself in this little lady and I'm here to support her. I can't replace her mother but she's my daughter. And today, I want to confirm to you, I am KiddRica."
Susan Waya's declaration that she supports her son's relationship with Erica caused excitement among fans of Erica present at the event who go by the title "Elites".
KiddRica is the fancy tag used to refer to Kiddwaya's relationship with Erica.