This article contains everything you need to know about BBNaija Erica Ngozi Nlewedim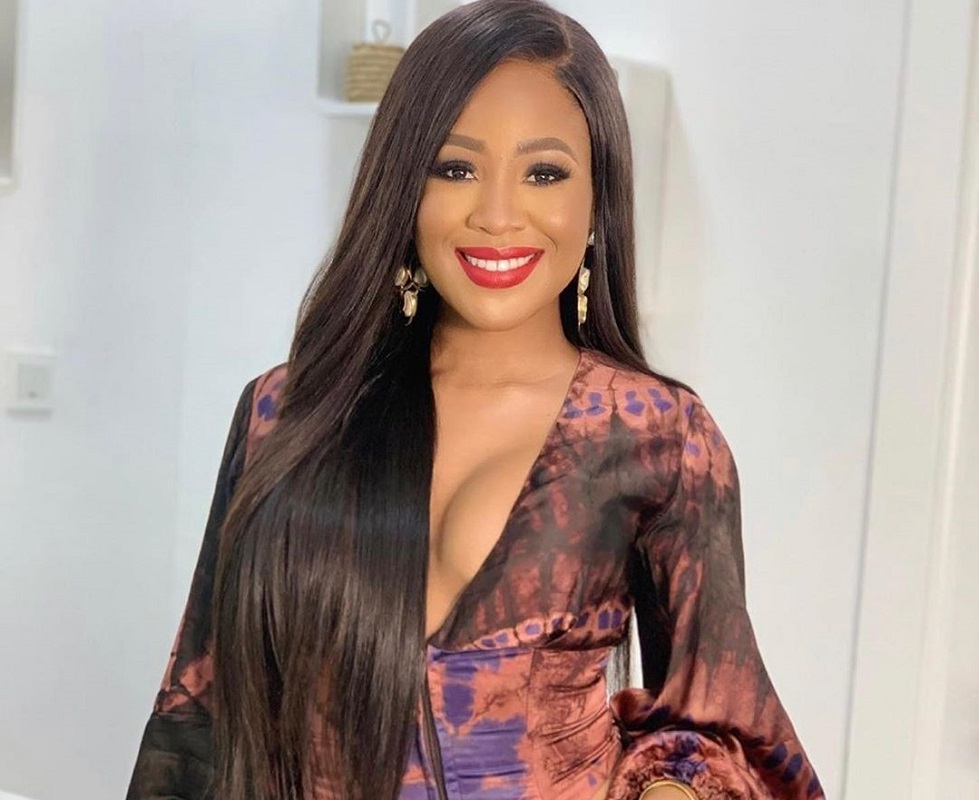 Who is BBNaija Erica?
Erica Nlewedim is a Nigerian actress and commercial model who participated in the 2020 BBNaija Season 5 show, tagged "Lockdown" as one of the housemates. Erica was born in Nigeria but she also stayed in London while studying screen acting at the Met Film School in the UK. Erica currently lives in Lagos. Her full name is Erica Ngozi Nlewedim.
Full data profile of BBNaija Erica
| | |
| --- | --- |
| Full Name | Erica Ngozi Nlewedim |
| Age | 26 |
| Year of Birth | 1994 |
| Birthday | March 13, 1994 |
| Sex | Female |
| Marital Status | Single |
| Height | 5″7 |
| State of Origin | Abia State |
| Place of Residence | Lagos |
| Career | Actress, model, entrepreneur |
BBNaija Erica's Education
BBNaija Erica had her secondary and university education in Nigeria. She attended Command Secondary School, Ikeja, Lagos for her secondary education and had her university education at Covenant University, one of the top Nigerian private universities located in Ota, Ogun State. She graduated with a degree in Business Administration and Management in 2013. Erica later travelled to the UK in 2019 to study screen acting at the prestigious London Met Film School.
BBNaija Erica's childhood
Erica was born in Lagos State to parents Oby Nwokolo and Christian Eric Nlewedim. Erica is the only child of her parents. Though originally from Abia State, Erica was raised by her mother in Lagos State.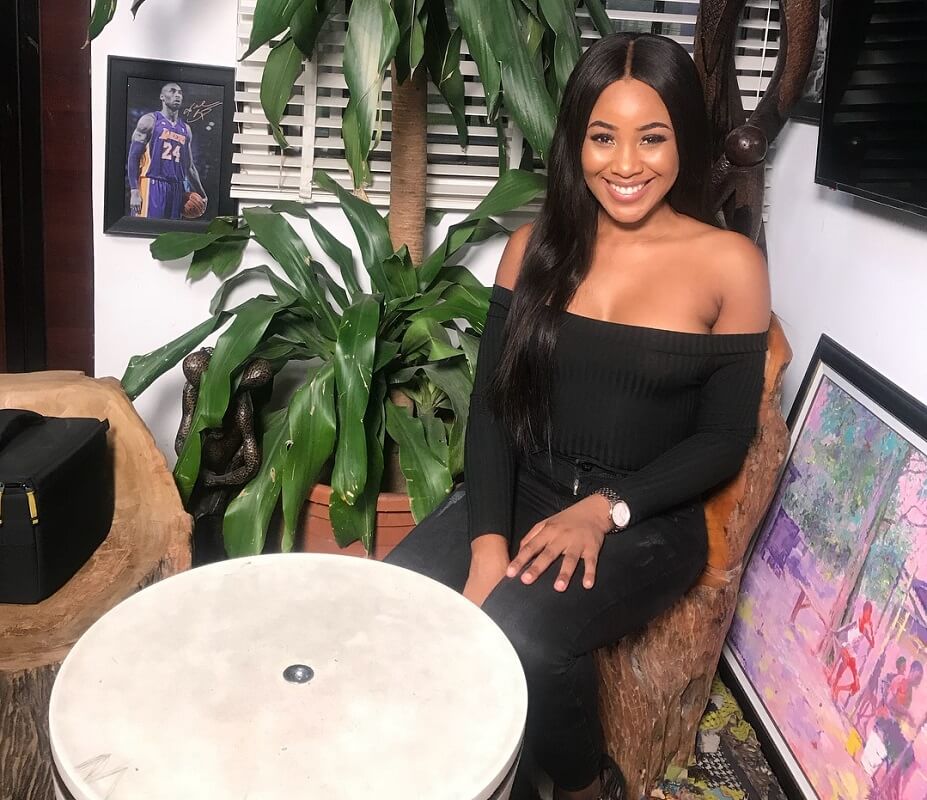 Strengths, likes and dislikes of BBNaija Erica
Erica is very passionate about her career in acting. Erica said she transitioned from modelling to Nollywood after participating in the 2014 Most Beautiful Girl in Nigeria pageant.
BBN Erica says she would love to play the lead character in an action film. She also expressed admiration for female action stars Angelina Jolie and Charlize Theron.
Erica said: "My dream role would be to be the main character in an action film. I have always loved female action stars like Angelina Jolie and Charlize Theron and dreamed of acting like them. I'm currently training myself to be ready whenever that role presents itself."
BBNaija mentioned Halley Berry as the actress that has inspired her the most. The 26-year-old actress gushed about Halle Berry during a recent interview with The Guardian newspaper.
Erica told the interviewer: "Halle Berry inspires me a lot because she's one of the most successful black action stars. She's versatile also. She is the first black woman to win an Oscar for best actress, she's very classy and even after so many years of acting, she's still in great form and can still take on action roles in her fifties. I admire her a lot because she gave me a role model of my skin colour, we have very few black female action stars."
BBNaija Erica as an ex-beauty queen and her MBGN journey
BBNaija Erica is an ex-beauty queen who participated in the 2014 Most Beautiful Girl in Nigeria (MGBN) pageant, finishing top 10. She stood out for her grace and captivating smile and easily became a fan favourite Erica eventually won the "Most Photogenic" award at the 2014 MBGN event.
BBNaija Erica as a model
Erica's modelling career has flourished just like her acting. BBNaija Erica has modelled for different Nigerian brands and graced several billboards in the country. Some of the companies Erica has modelled for include Access Bank, Diamond Bank, Hollandia, Globacom, Jumia, Stanbic IBTC, Etisalat, Zaron Cosmetics and Peak Milk.
BBNaija Erica as an actress
In a bid to take her acting career to a greater level, Erica traveled to the UK to study screen acting at Met Film School, a leading film school in the UK offering MA and BA degrees in courses related to acting and filmmaking.
Erica's career as an actress is just a little over three years but she has featured in a number of good Nollywood productions, including "Hire A Woman" which is currently showing on Netflix.
Here is a full list of BBNaija Erica's filmography:
1. Hire A Woman
2. Poka Messiah
3. My Flatmates
4. Paternity Deal
5. Being Farouk
6. Dead Rites
7. Fractured
8. Win or Lose
9. Made In Heaven
10. Royal Castle
11. Once Upon A Night
Other interesting facts to know about BBN Erica
Erica has acted in about 20 Nigerian movies to date. Erica said her first appearance as an actress was in the 2017 Nigerian TV series "Secrets and Scandals".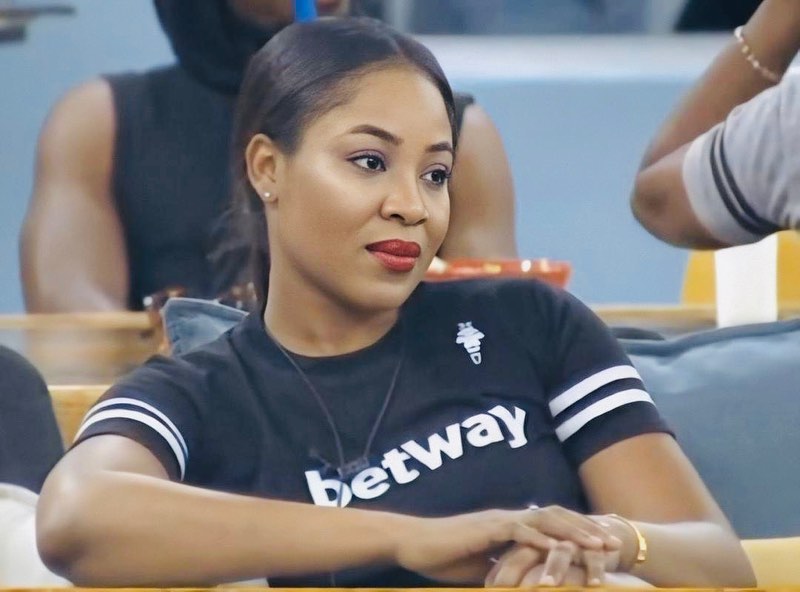 Erica at one point was advised by her mother, Mrs Oby Nwokolo, to take a 9-5 job. She later took her mother's advice and landed a role as a Marketing Manager for MEI Oil and Gas. But Erica did not last in the job. She said: "My mother wanted me to get a 9-5 job and at some point I did. When she saw how small the pay was, she allowed me to go back to my modelling and acting career."
BBNaija Erica is also the CEO of Beluxia Global links, a company she started but now jointly runs with her mother.
BBN Erica's boyfriend or husband
BBN Erica says she is single and is currently not linked with any boyfriend or husband. Erica is neither married nor dating. In the BBNaija house, however, Erica has developed a close relationship with fellow housemate Kiddwaya.
BBNaija Erica's disqualification
On Sunday, September 6, 2020, BBNaija Lockdown housemate Erica was disqualified from the ongoing BBNaija Season 5 reality TV show for breaking a number of house rules the previous night. Erica has become the 5th BBNaija housemate to leave the show by disqualification between 2017 and 2020.
BBNaija Erica on social media
BBN Erica is very active on social media. The official Instagram account of BBNaija Erica is @ericanlewedim. The official Twitter account of BBNaija Erica is @EricaNlewedim.