ONE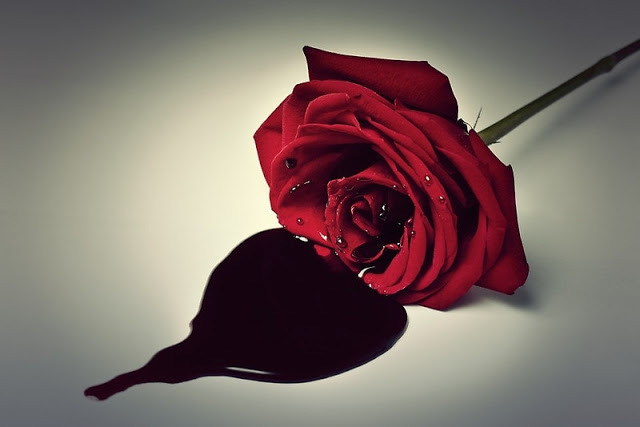 Mr. Christian Ugochukwu has always been a guilty man.
He was not very excited when he got his WAEC result and saw that he had many A's, because he knew he had cheated.

He had asked his father, then working with the state ministry, not to influence his NYSC posting, that he should leave his posting to free chance, as was the case of most other corps members.

But Pa Ugochukwu did not listen, and so when Christian received his call-up letter and saw that he had been posted to Lagos to serve in the same ministry his father worked, he went home with a long face.

When his uncle helped him get a job with MTN immediately after his youth service, he didn't show much excitement either. He felt he had cheated too.

But it was now that he was married that Christian knew truly how guilty he could feel, how very unhappy guilt feelings could make him.

The wedding had only been six years ago, and had produced a beautiful young girl who was just as intelligent and adorable as the woman who had given birth to her. To Christian, getting married to Susan had been a long dream actualized.

Since their university days in UNIZIK, he knew he could never have found a better wife. A wife that combined official and domestic duties so perfectly well you'd wonder if she were double.

She had declined all his offers to get a help, as smilingly as she always declined propositions from him— so that it wouldn't matter now if she had accepted or not, because you wouldn't tell the difference on her. Susan had always fascinated her husband. Her comeliness he has seen in no other woman.

But things began to change when a new secretary arrived. She has come as a result of a promotion, a much-celebrated promotion that brought with it all forms of goodies.

A brand new car.

A sizable increase to his salary.

And yes, the attractive new lady as personal secretary.

Because Christian was tall enough, handsome enough, and intelligent enough too, it wasn't always hard for ladies, sometimes men too, to notice him.

But with experience came wisdom.

And Christian always knew what face to give the middle-aged lady that winked suggestively at him in the mall, what reply to send to that anonymous email inviting him to dinner, and what to tell that gay man that kept sending him love smileys on Facebook.

Christian never felt in trouble.

It may be this feeling of self-assuredness that easily gave him away, to Jennifer, his new secretary.

It might also have been because Jennifer had come with an entirely new tactic, one that was as subtle and efficient as a goodnight kiss. A tactic Christian's many years of experience had not covered.

***

He heard footsteps and quickly dropped the phone.

Susan opened the door and came through, her small, this-is-for-my-husband-alone smile on her face.

Her pink night gown fluttered as she walked to the bed, where her husband now sat, chin in one hand, smiling at her. Even without make-up and hair enclosed in a black net, her beauty had come untouched.

In Christian's little smile, you would see just how grateful he is to have been the one she married. What a lucky husband Susan has made him.

He loved her; a little more even on those times she had no make-up on. So that he was free to kiss any part of her face he wanted. He liked kissing her cheeks, plump soft flesh, like soft dough. Sometimes he bit gently on them and Susan would chortle and slap his arm.

From the other side, Susan climbed onto the bed, burying half of herself inside the velvety, cream-colored sheet. 'I thought you were talking to someone,' she said, staring softly at her husband.

Christian's eyes ran to his Blackberry and then back to his wife. The black phone, now blank and silent on the table near the bed, was blinking red. 'Oh, Honey, it was just a call from work. Nothing important.'

'Okay,' Susan said, now burying all but her head in the warmth of the sheets.

Christian looked at her and a needle of guilt pricked him. He was not happy that she was not the wife to suspect anything. Never checked his phone, never asked questions, never suspected anything.

Now he wished his wife had been a little meddlesome, stopped being so angelic, nagged a little, or even turn a complete bitch. Anything to justify his act and see if the torturous feelings would go away, or least of all subside.

'Did you tuck her in?' he asked.

'Yea, I did,' Susan said, pulling a sad face at the same time. 'Can't believe she now prefers you to me.'

Chris smiled. 'What did she say this time?'

Susan faked a child's voice. 'I want daddy, I want daddy! Call daddy for me!'

Chris chuckled. 'Come on, Honey, you've had your own share, haven't you?'

Susan pulled a babyish face. 'Yea, I know, but—'

He bent and kissed her, on the forehead and then nose. 'Don't worry, when Junior comes, he will all be for you, I promise.'

Susan smiled. Underneath the sheets, she rubbed her belly gently, resisting the urge to break to her husband that Junior might be closer than he thinks.

Christian pulled up the sheets and joined her in bed. He drew close and wrapped her in his arms.

Two or three hours later, she was snoring gently in his arms when his phone started to vibrate again. He gently pulled out from her and picked the phone. It was Jennifer again.

Is she mad? Deaf more likely.

Is she really out to destroy him? His marriage.

So badly he regretted that night at the hotel that he wished now that, somehow, magically, it was possible to erase it from the list of his life events. Completely!

If only something like that was possible.

He stood and entered the bathroom with the phone.

'Jennifer what now?' He talked in a hushed tone. 'Do you realize what time it is?'

A small pause.

'Are you alright? I'm never gonne do that!'

Another pause.

'What?'

Suddenly his voice sank back. 'Jennifer, you can't do that to me. It's unfair.'

A longer pause.

'Okay, fine, I will, but, please please do not try anything funny, I beg of you. Please.'

He hung the phone. Turning, he jolted.

Susan stood in the doorway staring at him, her face devoid of any readable emotion.

***

Drop a comment if you want this story to continue…

Visit THIS PAGE to buy the complete book and save yourself the stress of having to wait!