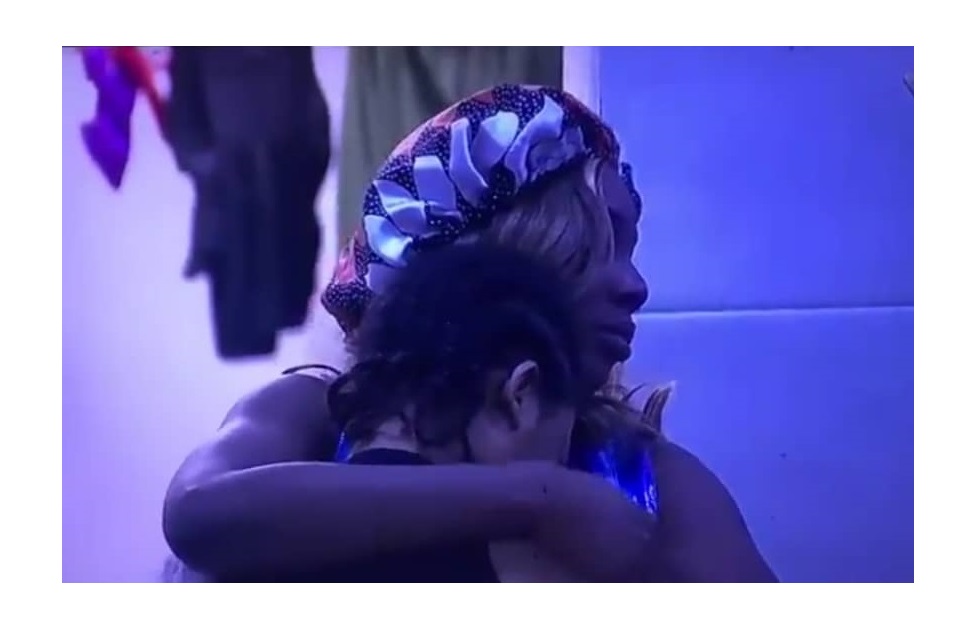 One of the most famous relationships in the BBNaija Lockdown house – Kiddwaya and Erica – is going through some tough time.
The popular Kiddrica Ship appears to be sinking and fans of both housemates: the Elites and the Waya Geng do not know what to do.
Last night, a distraught Erica was seen crying bitterly in Tolanibaj's arms as she complained about how she is constantly being disrespected by Kiddwaya, especially with the way he freely and frequently flirts with other female housemates.
Erica said to Tolanibaj in between tears:
"I'm going to take care of my rubbish. The only problem I have is that I'm trapped in the same house with him, that's the thing. And I obviously can't just turn off the feelings I have for him. Just thinking…what do I do now, moving forward? How do I handle seeing him being with different girls and being extra petty with them in front of me?"
Tolanibaj advised Erica to be putting on her sunglasses while in the house to prevent her from always seeing Kiddwaya flirting with other female housemates.
"Omo you are going to need to be wearing your sunglasses o" Tolanibaj advised Erica.
Watch the video of Erica crying in Tolanibaj's arms last night:
Check out some of the reactions to Erica's tears on Twitter:
Erica later confronted Kiddwaya with the issues she have with him.
Erica: You're making me look like a clown. I'm so pissed! Are you actually playing dumb, asking me how did this start? Think of all your actions.
Kiddwaya: What f**ing actions? Let's talk. I'm tired of this shit. One minute we're good and next we aren't.
BBNaija Erica Nlewedim is not to be confused with BBNaija Erica Akhigbe aka Oshiokhai, another housemate of the BBNaija Lockdown season who has been evicted.