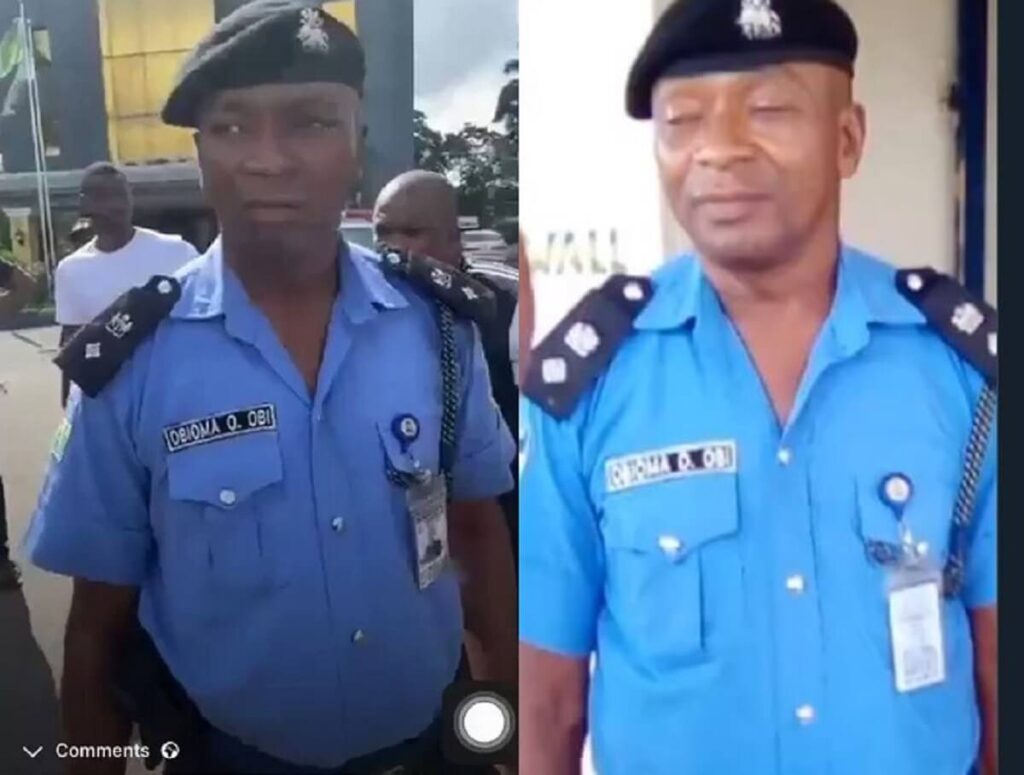 A Nigerian police officer named Obioma O. Obi has been caught on video assaulting and threatening to shoot peaceful protesters in Owerri.
Mr Obioma O. Obi who is the DPO of Orji Police Station was seen in a video which has since gone viral on social media punching and threatening to shoot #ENDSARS protesters in Owerri, Imo State.
Watch the video below:
UPDATE:
The complaint unit of the Nigerian Police Force said that an investigation has been initiated over the matter.
"Your complaint is hereby acknowledged and investigation has been initiated. Your tracking number is #CRU617868, Thank you for contacting NPF-CRU," the Police unit tweeted.