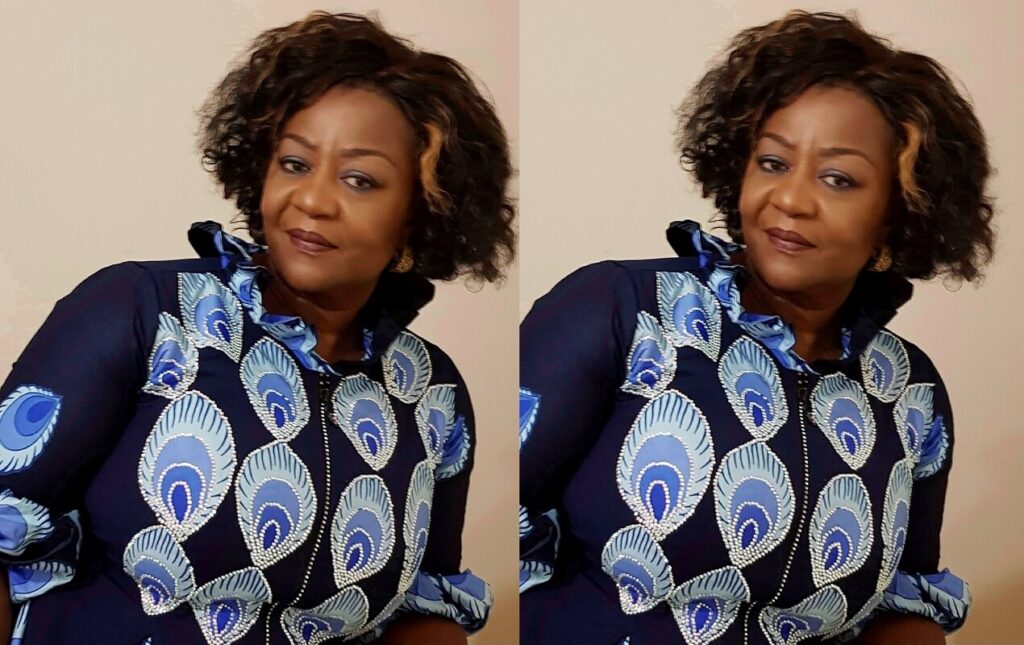 Who is Lauretta Onochie?
Lauretta Onochie is a Nigerian educator and government worker. Onochie is currently the special assistant to President Muhammadu Buhari on social media and she is known for her unflinching support of the president. Lauretta Onochie is also famous for making controversial posts on social media.
Full data profile of Lauretta Onochie
| | |
| --- | --- |
| Full name | Lauretta Onochie |
| Age | 60s |
| Birthday | July 9 |
| Height | 5″10 |
| Alma mater | University of Calabar |
| State of origin | Delta State |
| State of residence | Abuja |
| Marital Status | Married |
| Tribe | Delta Igbo |
| Career | Civil servant, educator |
Lauretta Onochie's Childhood
Lauretta Onochie is from Anioma, the part of Delta State that speaks Igbo. Communities that make up the Anioma Kingdom are Enuani, Ukwuani, Ndokwa, Ika and Oshimili/Aniocha of Delta State. Lauretta Onochie had most of her childhood in Calabar and most of her education there as well. Mrs Onochie lived in Calabar for 18 years.
Lauretta Onochie's Education
Lauretta Onochie's educational history spans several institutions both in and outside the country. She attended the University of Calabar where she studied elementary education. She also attended the University of Benin where she graduated with another degree in Business Education.
Onochie thereafter travelled abroad for her post-graduate studies. She holds a post-graduate degree in Post Compulsory Education and Training (PCET) from the University of Greenwich. The PCET is a professional teacher education programme that qualifies a person to teach in the post compulsory education and training sector.
Lauretta Onochie also enrolled in two certificate programs at Harvard University, one in Humanitarian Response To Conflict And Disaster and the other in The Health Effects Of Climate Change.
Lauretta Onochie's work profile
Between 2005 and 2011, Lauretta Onochie was a lecturer at New City College – Epping Forest Campus – a further education college in Loughton, England, offering a wide range of vocational qualifications.
From there she moved to become a consultant for AfricaFirst, a post she held up to the time she was appointed Personal Assistant to President Muhammadu Buhari in 2016.
Lauretta Onochie's Marriage
Contrary to widespread rumours that Lauretta Onochie has been married five times, the media aide and government worker has only been married just once.
Lauretta Onochie's Children
Lauretta Onochie is both a mother and a grandmother and her family and children live in England.
Lauretta Onochie and the Umu Anioma Foundation
In 2012, Madam Lauretta Onochie teamed up with Nigerian journalist and historian Elder Emeka Esogbue as well as Gloria Adagbon and Emmanuel Nwaokolo to create the Ndi Anioma Group of Nigeria with a youth wing known as Ndi Anioma Youth Movement. This happened following their coordinated resignation from the parent Umu Anioma Foundation in 2012.
Lauretta Onochie as a pastor
Lauretta Onochie attended a Bible college while in Calabar and was ordained a pastor upon the completion of her course.
Lauretta Onochie on Wikipedia
As at the time of writing this post, Lauretta Onochie's personal Wikipedia page has not been created.
Other interesting facts to know about Lauretta Onochie
Lauretta Onochie once admitted during an interview that she is a lover of palm wine and would prefer to drink it more than beer or any other alcoholic drink. The 60-something-year-old government worker said she identifies with a club called "Palm Wine Drinkers Club."
Lauretta Onochie on social media
As a media aide to the president, Lauretta Onochie is active on all social media platforms.