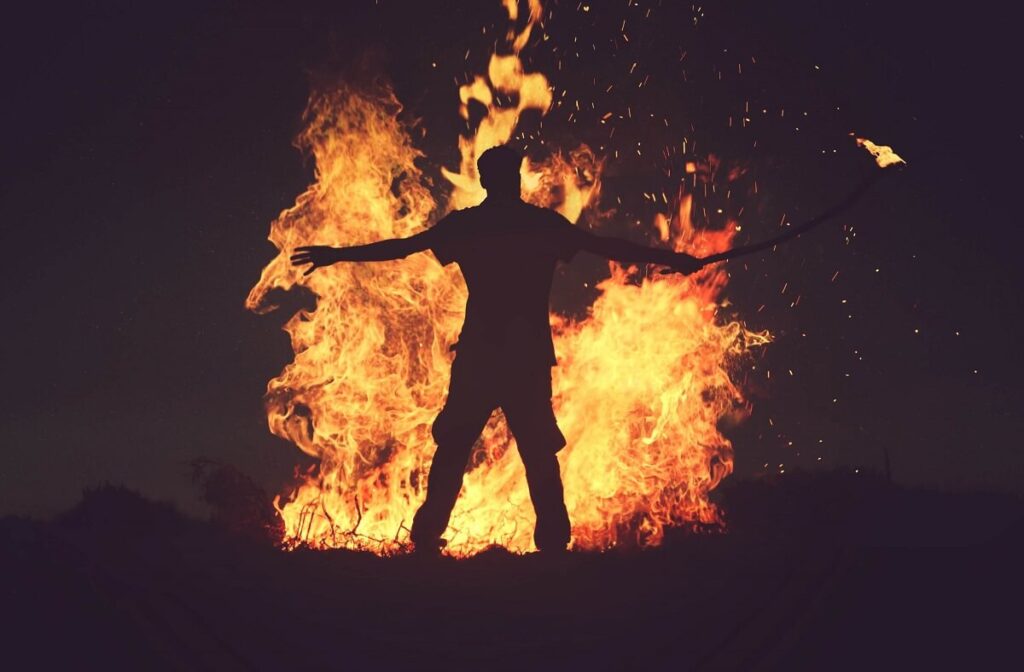 A man reported to be married has set both himself and his side chic on fire in Benue State.
The incident reportedly occurred in Inikpi community of Benue State at around 6:30 pm on Saturday, November 14.
According to the reports, the married man died in the fire while his partner was burnt beyond recognition.
Officials of the FRSC came to pick the man's body while that of the lady was rushed to a nearby hospital.
A social media commenter alleged that the lady was trying to blackmail the man with their affair and expose him to his wife when he got upset and set himself and the lady on fire.