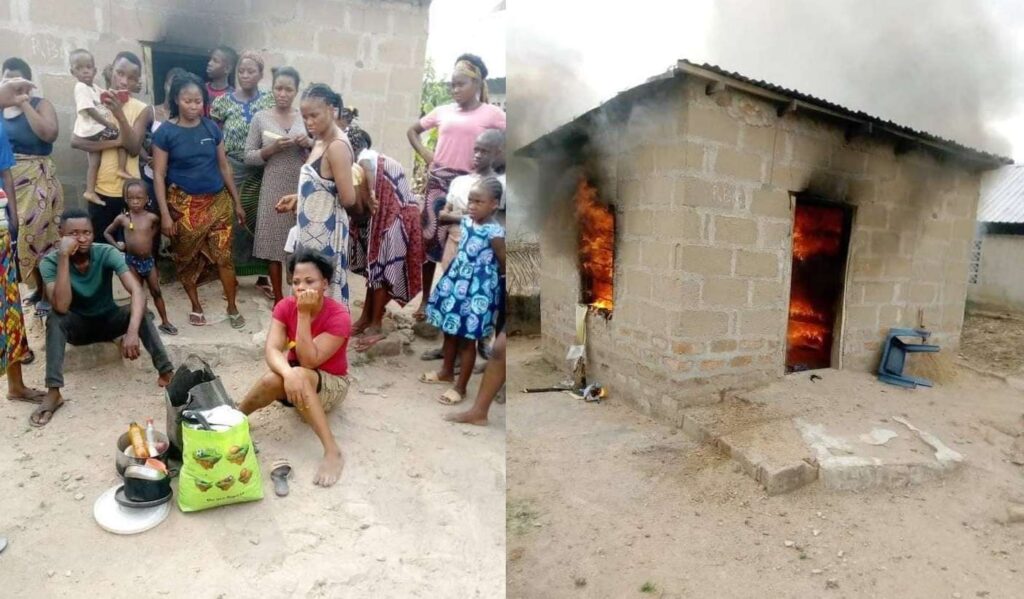 A Nigerian woman whose name has not been revealed has reportedly set her boyfriend's house on fire after they had an argument.
According to reports from local media, the incident took place Wednesday morning, April 21, in the Achusa area of Makurdi, Benue State capital.
An eyewitness named Igila Fanem Philip shared what he saw on Facebook including pictures of the incident.
According to the story, the couple had a minor "misunderstanding" on Tuesday night. The man left for work the next morning (Wednesday) not realizing the woman was still mad at him. When he left, she set his house on fire and hurried away with her meagre belongings.
However, neighbors alerted a local vigilante group and she was eventually caught.
Check out photos of the incident as shared on Facebook: