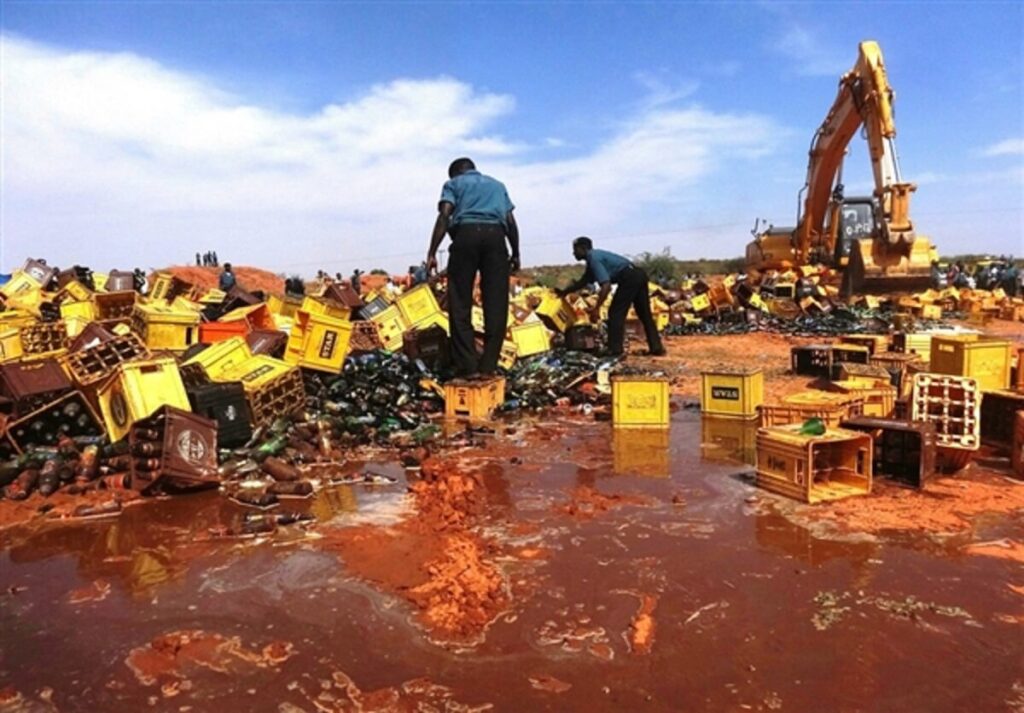 The Kano State Hisbah Police (a religious police force in Kano state responsible for the enforcement of Sharia) on Sunday destroyed nearly 2 million bottles of beer worth over N200m.
The alcoholic drinks were confiscated within the Kano metropolis by the state's Hisbah Board which later secured a court order to destroy the over 20 trucks of beer.
Kano State Governor Abdullahi Ganduje, represented by his deputy, Nasiru Gawuna, spoke at the site of destruction, saying the consumption of alcohol and all other intoxicants are forbidden in Islam.
The Commander General of the Kano Hisbah Board, Sheikh Harun Ibn Sina, thanked the government for their support and assured the governor that the board would not relent in the "fight against immoral acts and other social vices destroying society."