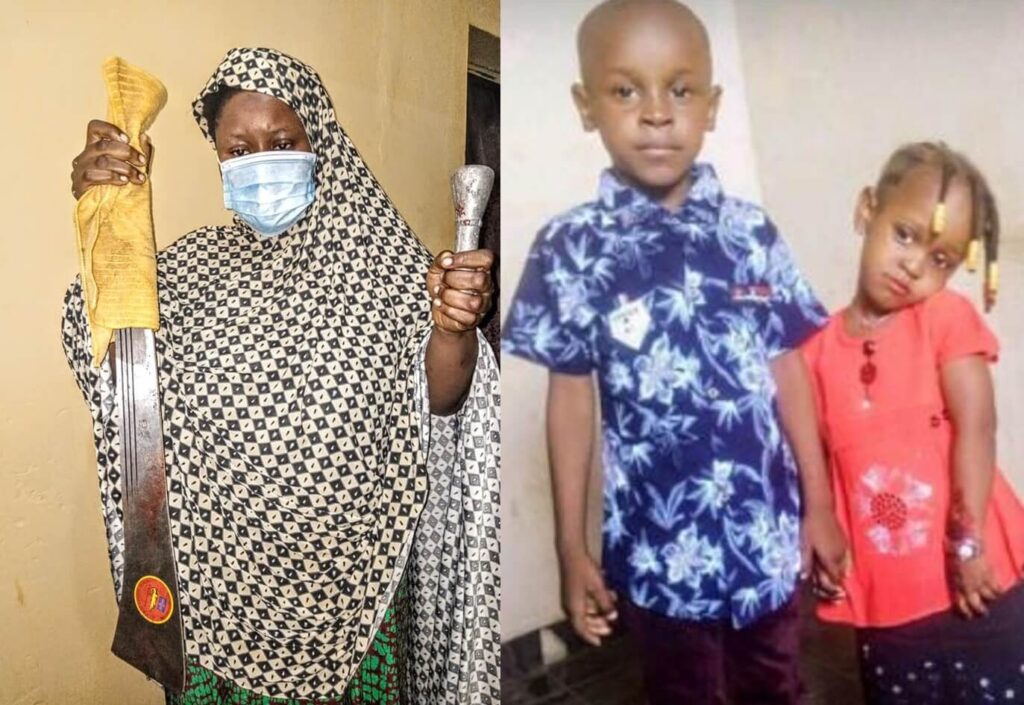 The Kano State Police Command has arrested a woman named Hauwa Habibu for allegedly killing her two children in Kano State.
26-year-old Hauwa Habibu was reported to have hacked her two children to death with a cutlass because her husband married second wife.
The incident happened at Diso Quarters in Gwale Local Government Area (LGA) of Kano State, according to local media reports.
Hauwa Habibu who is now in police custody while the investigation continues was paraded in Kano State on Sunday, October 4.
According to the police, Hauwa Habibu was alleged to have attacked and killed her two biological children before running away to an undisclosed location.
Hauwa Habibu's murdered children were a boy named Irfan Ibrahim, aged 6 and a girl named Zuhura Ibrahim, aged 3. Habibu also wounded her 10-year-old nephew, Aisha Sadiq before fleeing to an unknown location.
The police launched a manhunt for Hauwa Habibu and she was arrested on the same day of the incident. Upon her arrest, Hauwa Habibu confessed to locking up the three children and attacking them with a cutlass and aluminium pestle. Her two children sustained severe injuries and were pronounced dead on getting to the hospital. Her nephew, Aisha's life was saved by the quick intervention of the Police.
It was reported that Hauwa Habibu got jealous when her husband took a second wife and she decided to kill her two children to sever all ties with him.
The Police said the case has been transferred to the Homicide Section, State Criminal Investigation Department (SCID), for a discrete and thorough investigation.