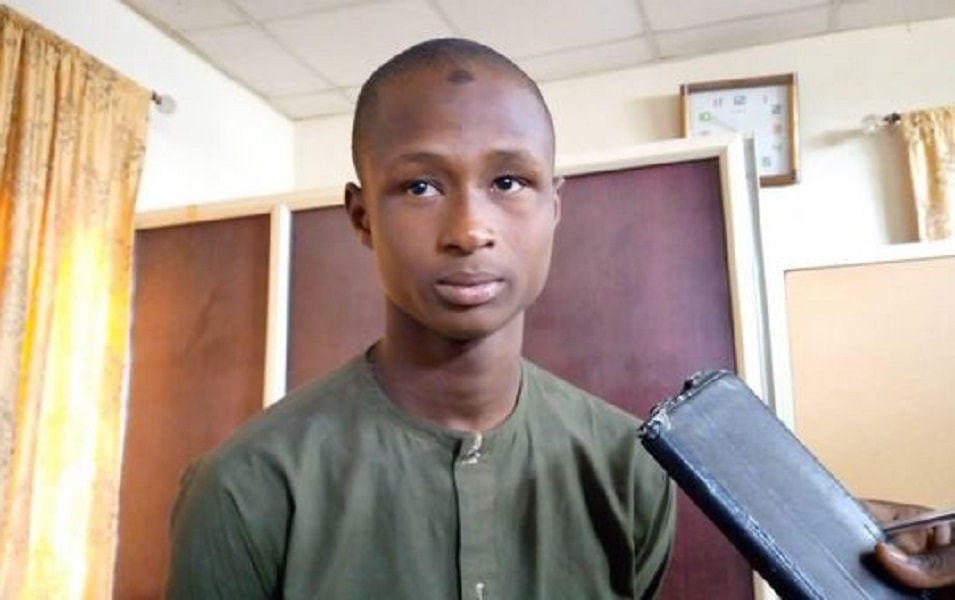 A young man identified as Muhammad Ikbal has been arrested by the Kano State Hisbah police for refusing to go to the mosque and pray.
Muhammad Ikbal was earlier caught in a trending video explaining that he stopped praying after Hisbah operatives shaved off his long hair for being 'unIslamic'.
Sharing the photos of Muhammad, Hisbah Commander-in-Chief, Ustaz Harun Muhammad Sani Ibn Sina, instructed him to go and do a Nafl prayer and ask God for forgiveness.
He also urged him to desist from further immoral act by keeping his hair short and godly.
Keeping stylish haircuts, sagging of trousers, playing music at social events by DJs, etc., are all illegal under Sharia Law which the Hisbah Board enforces.