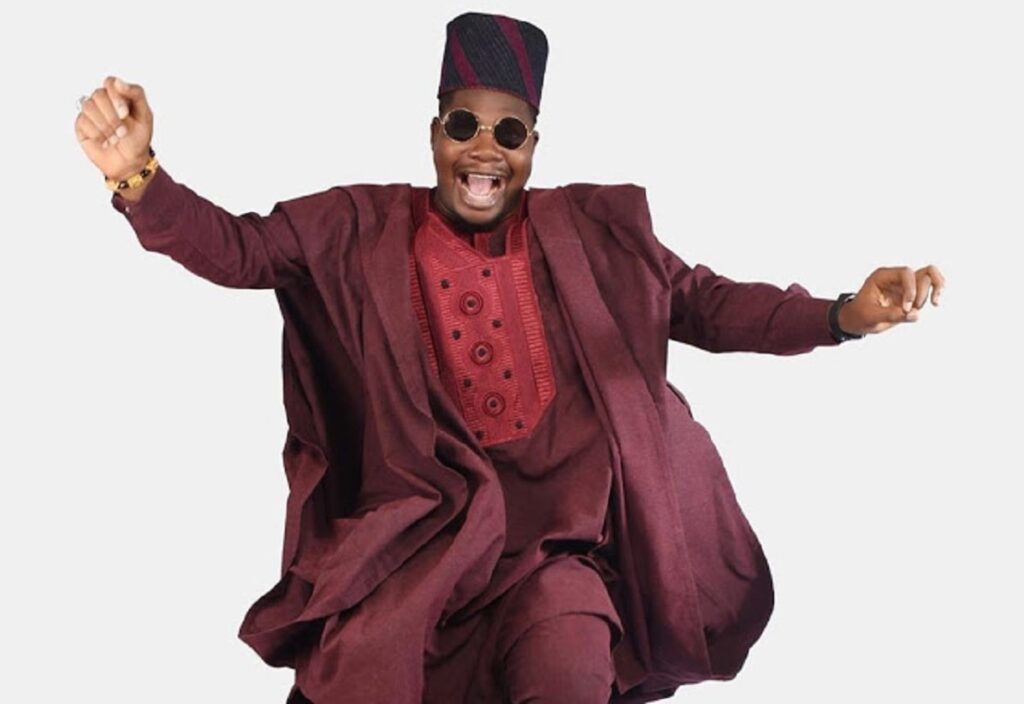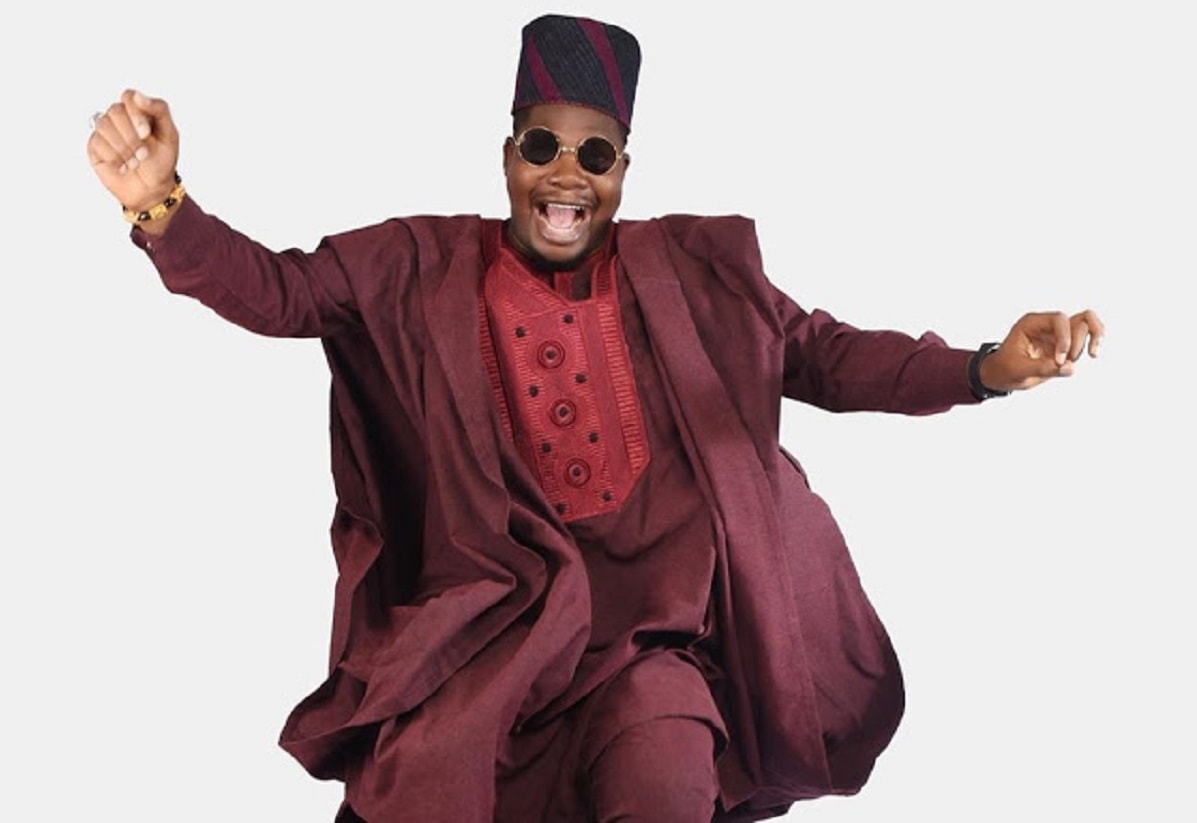 Who is Mr Macaroni?
Mr Macaroni is the stage name of Nigerian comedian, content creator and actor Adebowale 'Debo' Adedayo. Mr Macaroni was born on May 3, 1992. He is the originator of the catchy Instagram slangs 'You are doing well' and 'freaky freaky'.
Full data profile of Mr Macaroni
Full name
Adebowale 'Debo' Adedayo
Age
28 years old
Birthday
May 3, 1992
Gender
Male
State of origin
Born in Lagos State
Parents
Unknown
Height
6″0
Marital status
Single
Tribe
Yoruba
Career
Comedian, actor,
emcee, content creator
Mr Macaroni's childhood and education
Debo Adedayo was born in Lagos state. He attended Tender Care School for his primary education and Babcock University High School for his secondary education. 
Mr Macaroni's university years were filled with drama, to say the least. Mr Macaroni attended a total of four universities. His first admission was at Lead City University, a private university which did not have the accreditation for Law.
Mr Macaroni then left to study Law at another University, this time outside Nigeria — Houdegbe North American University, Cotonou. He later left the institution after he fought with one of his lecturers. At this point, he was ready to give up on obtaining a university degree.
Mr Macaroni returned to Nigeria and then headed to Afe Babalola University, another private university located at Ado-Ekiti, Ekiti State. He hoped to major in Theatre Arts but ended up studying English and Media Studies because the school did not have a Theatre Arts department. He stayed in the school for two years before he became disinterested.
For Mr Macaroni, the fourth time was the charm, as he finally got admitted to study Theatre Arts at Redeemer's University, Osun State, where he graduated with a second class upper degree in 2018.
How Mr Macaroni got his name
For fans wondering how the funny entertainer came about his nickname, he disclosed this in an interview:
"I was on the set of Face 2 Face, playing the role of an extra. At the time, the character I was playing was nameless. You know these characters they name as 'Boy 1' and 'Boy 2'. The director now wanted for the character to have a name, so when I was about going he asked me to give myself a name and from nowhere I just said Mr Macaroni with the mindset that what we were doing was a comic and Mr Macaroni was supposed to be one happy jolly fellow. So I just said Mr Macaroni and the name stuck."
How Mr Macaroni started his comedy career
Mr Macaroni's love for acting began at the tender age of six when he would mimic TV personalities at their home. He also acted in school dramas before being professionally trained at the PEFTI Film Institute, Lagos.
Mr Macaroni's career, so far, has been meteoric. What started as a hobby for him has become a full-time job. The Instagram sensation has revealed he plans to stick to short skits, saying he won't be venturing into standup comedy anytime soon.
Mr Macaroni said:
"Stand up comedy is about standing up to make people laugh. I can hold a crowd, I do MC gigs, I host events and all of that, I don't crack jokes, I'm an actor but I can interpret comic roles to the best of my ability. I don't think I'm gifted when it comes to stand-up comedy like the way Basketmouth and Bovi does. I can say some stuff that will make you laugh but not stand up comedy".
Mr Macaroni's style of comedy
Mr Macaroni's style of comedy is a blend of sexuality and moral issues. His hilarious comedy skits about a generous older man (a brown agbada-wearing sugar daddy) offering women money in anticipation of a romantic company usually end with a moral message.
Mr Macaroni's net worth
An estimate of Mr Macaroni's current net worth based on calculated earnings from his income sources puts it at a little over $220, 000 or around N85 million naira.
Ways Mr Macaroni makes his money
There are loads of people that make money from the internet and Debo Macaroni is one of them.
Here are a few ways Mr Macaroni makes a lot of money:
a. Social media
His huge Instagram and Twitter following (over 2 million combined) has earned him influencer status. Brands regularly approach influencers for paid promotional posts.
b. YouTube
Mr Macaroni also earns money through his monetized YouTube channel. With over 200K subscribers on YouTube and videos getting up to a million views, Mr Macaroni makes a good amount of money from the YouTube platform.
c. Acting and emcee duties
Mr Macaroni also works as a part-time actor and event host.
Mr Macaroni's awards and nominations
Mr Macaroni (Debo Adedayo) has been nominated for the following awards:
| | | | |
| --- | --- | --- | --- |
| Award | Category | Year | Result |
| City People Movie Awards | Best Upcoming Actor of the Year (Yoruba) | 2017 | Nominated |
| City People Music Awards | Best Comedy Act of the Year | 2020 | Nominated |
| The Future Awards Africa | Prize for Content Creation (YouTubers, Vloggers) | 2020 | Won |
Mr Macaroni's marriage and wife 
In his comedy skits, Mr Macaroni is an adulterous married man. But in real life, Debo Adedayo aka Mr Macaroni is still single and doesn't have a girlfriend.
Mr Macaroni's Wikipedia
Mr Macaroni does not have a personal Wikipedia page yet, but one is already being developed for him.
Mr Macaroni's Instagram and Twitter
Mr Macaroni's Instagram handle is @mrmacaroni1. His Twitter handle is @mrmacaronii.
Other facts about Mr Macaroni
American rapper MC Hammer is a huge fan of Mr Macaroni's work. Mr Macaroni grabbed MC Hammer's attention through one of his skits on Instagram.