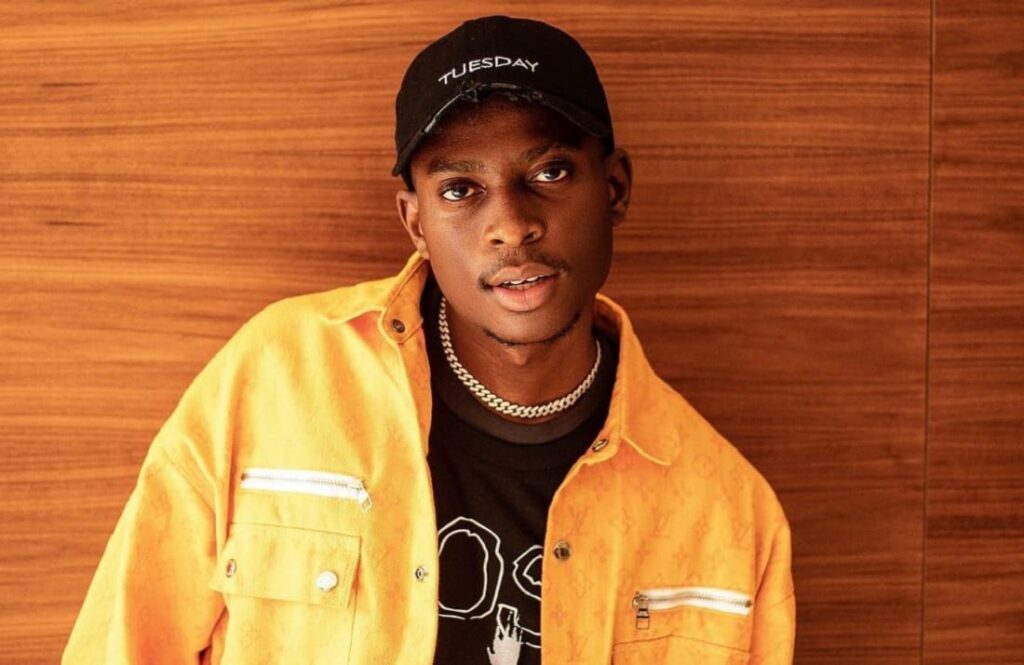 Who is Sydney Talker?
Sydney Talker is a popular Nigerian comedian and social media influencer. He is known for posting comedy skits on Instagram and YouTube.
Sydney Talker's real name is Sydney Egere. Many of his fans find him hilarious and his funny facial expressions have earned him the nickname "Mr Bean of Nigeria".
Sydney Talker became famous when he made a skit about the poor power supply in Nigeria. The skit was posted across several social media platforms and got him a lot of attention and Instagram followers.
Sydney Talker was once dubbed 'The Towel Guy' on social media because he often wore a white towel in most of his old skits.
Full data profile of comedian Sydney Talker
| | |
| --- | --- |
| Full Name | Sydney Egere |
| Age | 26 years old |
| Gender | Male |
| Birthday | October 12, 1995 |
| State of Origin | Edo State |
| Parents | Unknown |
| Height | N/A |
| Marital Status | Single |
| Tribe | Edo |
| Career | Comedian, Content Creator |
Sydney Talker's childhood and education
Sydney Talker was born on the 12th of October, 1995 and he is presently 26 years old. He is a native of Edo State but was born and raised in Lagos State. Sydney and his siblings were raised by a single mother. Sources have it that his mother divorced his father while he was at a tender age. 
Not much information is known about Sydney Talker's childhood and education. However, he recently graduated from the University of Benin, where he studied Computer Science. He once mentioned that his decision to study Computer Science was because of his interest in cinematography which is not studied as a major course in Nigeria. 
Sydney Talker's career
Sydney Talker stated that he ventured into comedy merely for fun, and only paid close attention when one of his skits blew up. He also mentioned that he has been doing comedy since his secondary school days. 
In 2016, Sydney Talker posted a particular skit titled 'the poor power supply' where he joked about the ineffectiveness of Nigeria's electricity authorities.
The skit went viral and it earned him a lot of recognition. He was given the nickname, 'Mr. Bean of Nigeria' because of the funny facial expressions he makes when making his comedy skits.
Sydney Talker was appraised by many social media big names, including popular Nigerian actress, Toyin Abraham who commended him about his unique and distinct concept.
Sydney Talker stated that he didn't really pay attention to his facial expressions until Toyin Abraham's praise. He also mentioned in his interview with Punch Nigeria that his initial plan was to build his brand around the towel concept but the comments from Toyin and his other fans changed his mind. 
Sydney Talker owns a monetized YouTube channel where he posts funny videos and skits. He has also partnered with other popular comedians to create funny skits; some of them are Taaooma, Caramel Plug, Pankeeroy, Nasty Blaq, among others.
Sydney Talker has also featured a number of popular celebrities in his skits, including Don Jazzy and BBNaija Alex. In addition, the young comedian has anchored several concerts and events.
Sydney Talker and coronavirus controversy
Sydney Talker's career has faced quite a couple of controversies. In 2020, during the coronavirus pandemic, Sydney posted a skit of himself down with the virus. Many believed he was truly infected with the virus and did not find it funny when they eventually found out that he joked about it.
Sydney Talkers's fans have also lashed out at him for always making comedy skits around women and s*x, but Sydney doesn't seem to be bothered, as he still makes jokes around the said subject.
Sydney Talker and reported EFCC arrest
There were reports in April 2021 that Nigeria's EFCC arrested Sydney Talker. However, it later turned out that it was one of Sydney Talker's close friends and colleague, Pankeeroy, that was invited by the agency.
Sydney Talker's relationship and girlfriend
Nigerian comedian Sydney Talker has not revealed any lady as his girlfriend, as of the time of writing this post. It could be that the young comedian is truly single or has decided to keep his relationship matters private. 
Sydney Talker's net worth
Based on current information about Sydney Talker's earnings and income, his net worth is estimated at $120,000 (around N50 million naira). 
Sydney Talker on social media
Sydney Talker is active on social media. His Instagram handle is @sydneytalker. His YouTube channel is Sydney Talker.