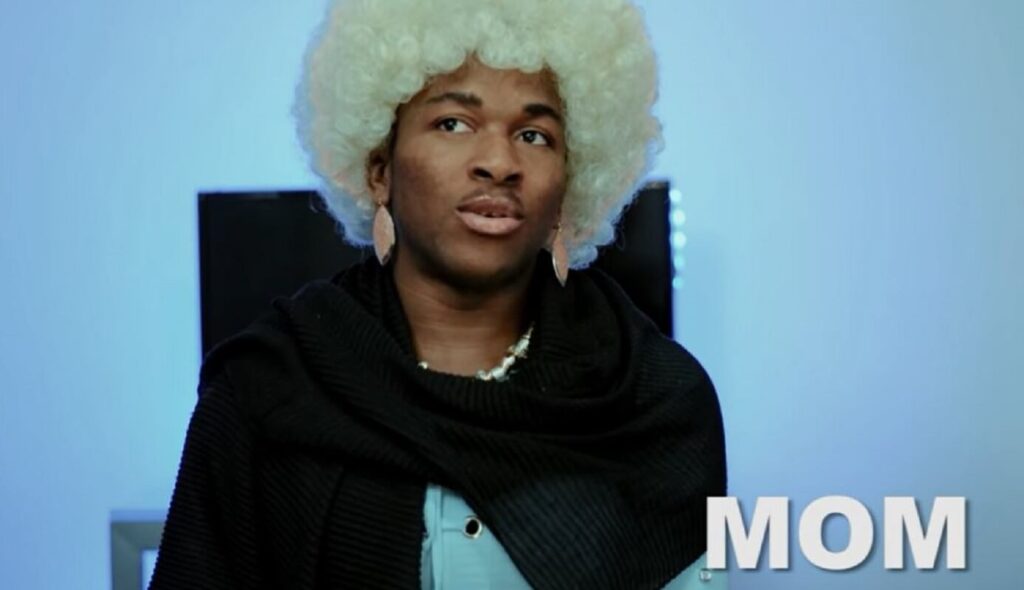 Who is Twyse Ereme?
Twyse Ereme is a popular Instagram comedian known for playing multiple faces in his hilarious comedy skits. Some of the characters Twyse Ereme plays in his comedy skits are Baba Taofeek, Broda Sade, or Mummy Tobi, all members of the same family. Twyse is based in the UK but a good percentage of his fan base comes from Nigeria.
Data profile of Instagram comedian Twyse Ereme
| | |
| --- | --- |
| Full Name | Twyse Ereme Abraham |
| Age | 28 |
| Year of Birth | 1992 |
| Birthday | July, 1992 |
| Sex | Male |
| Marital Status | Single |
| Height | 5″11 |
| State of Origin | Edo State |
| Place of Residence | London |
| Career | Comedian, social media influencer |
Twyse Ereme's childhood and education
Though originally from Edo State in Nigeria, Twyse was raised briefly in Germany before his parents travelled back to Nigeria. As intended by his parents, Twyse Ereme formerly enrolled to study Law but later dropped to pursue his career in social media comedy. Twyse later studied Information and Communication Technology at the London Metropolitan University. Twyse Ereme is currently based in London.
How much money does Twyse Ereme make from his videos?
Twyse Ereme's chief source of earning is from the paid adverts he runs on his Instagram and his monetized YouTube videos.
1. Promotional Instagram videos
Companies pay Twyse a good amount of money to feature their products and services in his comedy skits. Twyse has worked with big Nigerian brands like SureBet, Orijin, Sunlight, etc. Twyse Ereme reportedly charges between N250K to N800K per promotional skit he posts on social media.
2. Paid online campaigns
With over one million followers on Instagram and over 140K on Twitter, @twyse_166 has fashioned out a career for himself as an influencer. As a social media influencer, Twyse Ereme has been paid by several brands and organizations to run online campaigns for them.
3. Twyse Ereme's YouTube account
Twyse Ereme's YouTube account currently has over 230K active subscribers and is fully monetized. By our estimates, Twyse Ereme currently makes between $50 to $100 daily from his YouTube account.
Twyse Ereme's updated net worth
Twyse Ereme's net worth is currently estimated as no certified report of his earnings from a reputable organization like Forbes has been made public. An estimate of Twyse Ereme's current net worth based on calculated earnings from his income sources puts it at a little over $80, 000 or around N31 million naira.