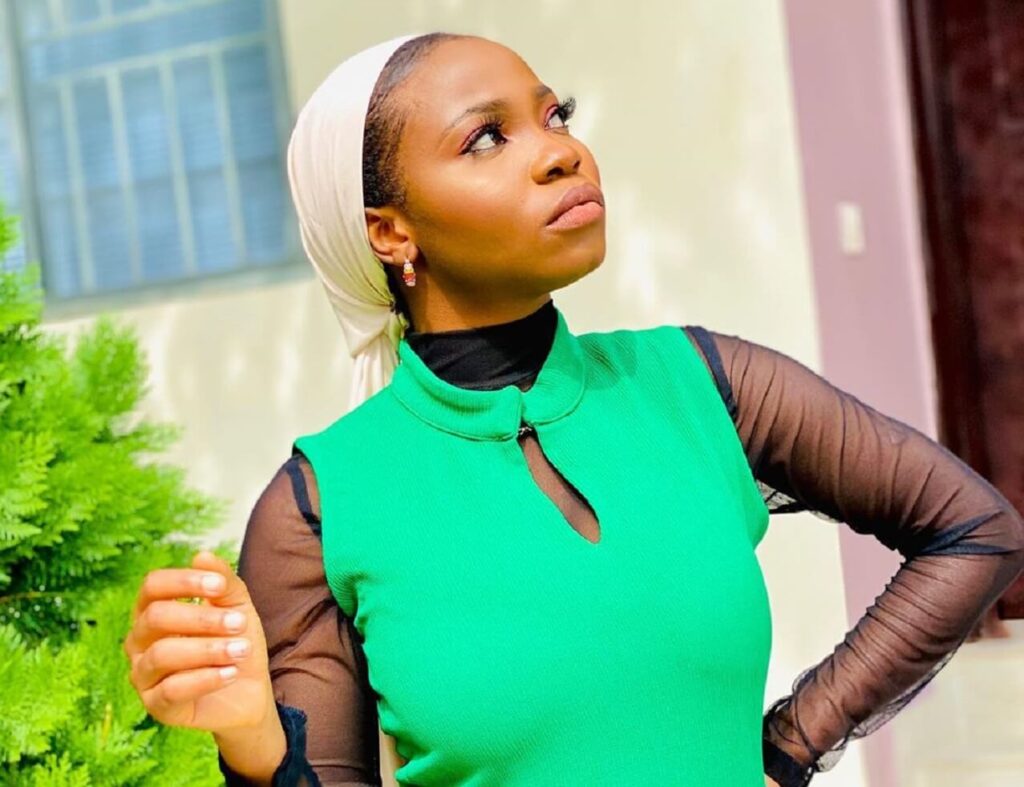 Who is Taaooma?
Taaooma is the stage name of Instagram comedian Apaokagi Adedoyin Maryam. Taaooma gained public attention in late 2018 after her comedy skits started getting thousands of views on social media. Taaooma has been praised for her original and relatable content and the infusion of the striking elements of African parenting in her comedy videos. Taaooma is known for playing several characters in her skits. Each character has a specific name and maintains a registered manner of behaviour across all her skits.
The four main characters Taaooma often play in her comedy skits are:
Kunle or Baba Taaoo – Father
Iya Taaoo or Ronke – Mother
Tayo – Son
Taaooma or Taaoo – Herself
Data profile of Instagram comedian Taaooma:
| | |
| --- | --- |
| Full Name | Apaokagi Adedoyin Maryam |
| Age | 21 |
| Year of Birth | 1999 |
| Birthday | February 28, 1999 |
| Sex | Female |
| Marital Status | Single |
| Height | 5″8 |
| State of Origin | Kwara State |
| Place of Residence | Lagos |
| Career | Comedian, content creator |
Taaooma's childhood and education
Taaooma was born in Ilorin, Kwara State's capital. She had her primary education in Kwara State before they relocated to Abuja and then Namibia. Taaooma completed her secondary school education at Concordia College, Windhoek, Namibia. Moving back to Nigeria, Taaooma got admission to study at Kwara State University. She graduated from Kwara State University (KWASU) with a bachelor's degree in Tourism and Travel Services Management.
Taaooma's boyfriend
Taaooma and her boyfriend Abdulaziz Oladimeji who she fondly calls "Abula" have been dating for around five years now. The two are also currently engaged. Taaooma has disclosed that she learnt how to edit her comedy videos from her boyfriend, Abdulaziz Oladimeji. Taaooma said she uses the video editing software Adobe Premiere Pro to edit her videos. Taaooma is often compared to another creative Instagram comedian, Maraji.
How much money does Taaooma make from her comedy videos?
Taaooma's chief source of income is from her paid adverts and monetized YouTube videos.
1. Promotional Instagram videos
Companies pay Taaooma hundreds of thousands of naira to feature their products and services in a comedy skit. Reports say that Taaooma charges between N600K to N1 million for each promotional video she posts on Instagram.
2. Paid online campaigns
With over one million followers on Instagram and over 500K on Twitter, Taaooma has fashioned out a career for herself as an influencer. As a social media influencer, Taaooma has been paid by several brands and organizations to run online campaigns for them.
3. Taaooma's YouTube channel
Taaooma's YouTube channel has over 240K active subscribers and is fully monetized. By our estimates, Taaooma currently makes between $60 to $100 daily from her YouTube channel.
Taaooma's updated net worth
Taaooma's net worth is currently estimated as no certified report of her earnings from a reputable organization like Forbes has been made public. An estimate of Taaooma's current net worth based on calculated earnings from her income sources puts it at a little over $200, 000 or around N80 million naira.