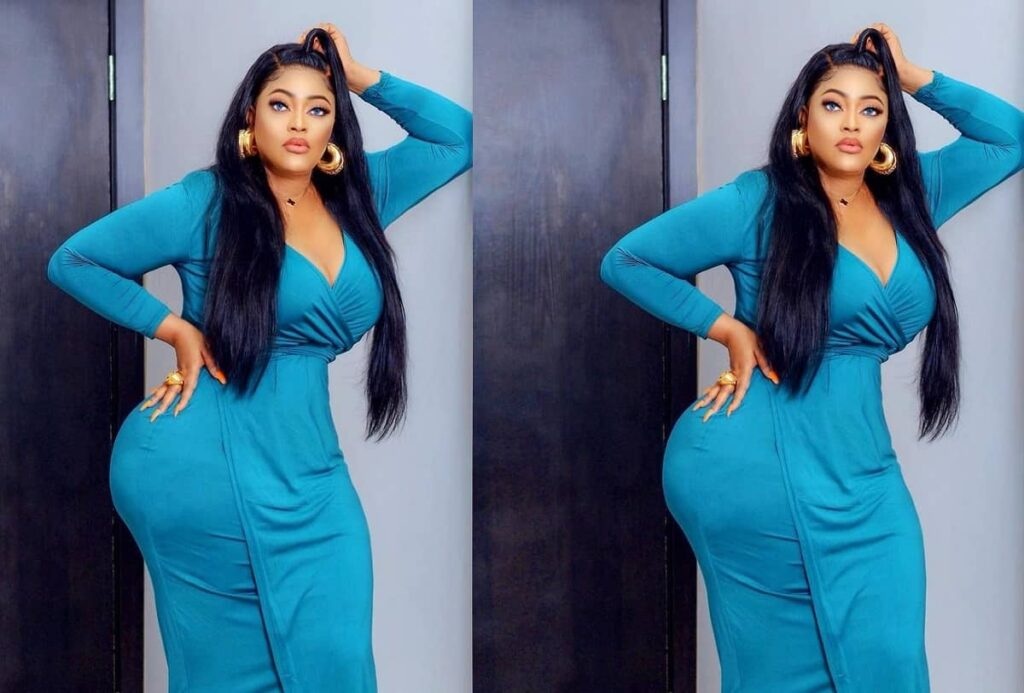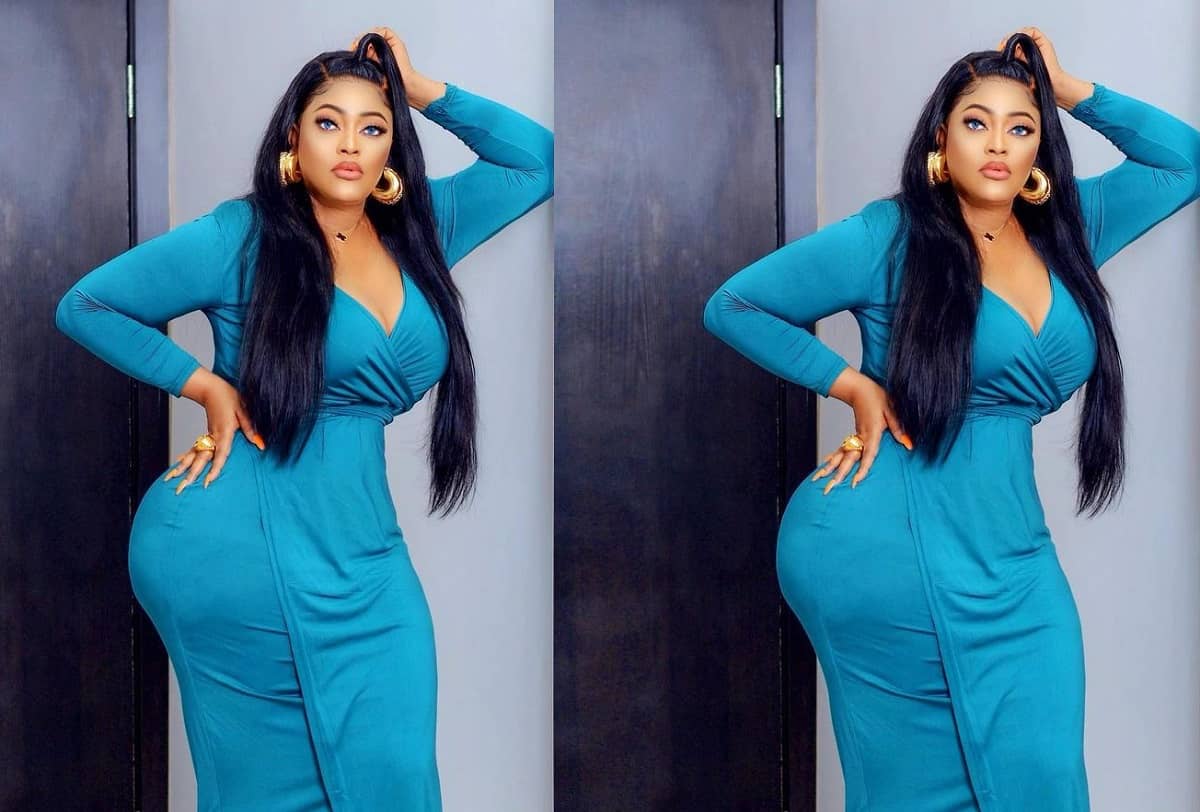 Who is Biodun Okeowo?
Biodun Okeowo is a Nigerian Yoruba actress popularly known as "Omo Butty" (also spelt Omo Borty). Biodun Okeowo has featured in several Yoruba movies, some of which were self-produced. She is also a successful businesswoman.
Biodun Okeowo is also famous for her voluptuous shape which constantly earns her admiration on social media.
She gained the nickname "Omo Butty" from a 2014 movie of the same name she featured in. The movie tells the story of a spoilt girl raised in a wealthy home but was forced to face the other side of life when tragedy struck her family.
Full data profile of Biodun Okeowo
| | |
| --- | --- |
| Full name | Abiodun Sofuyi Okeowo |
| Age | 37 years old |
| Birthday | December 26, 1983 |
| Gender | Female |
| State of origin | Ogun State |
| Parents | Mr and Mrs Okeowo |
| Height | 5″10 |
| Marital status | Single |
| Tribe | Yoruba |
| Career | Actress, businesswoman |
Biodun Okeowo's childhood
Though originally from Ogun State, Biodun Okeowo was raised in Lagos. Her parents lived in the Fadeyi area of Lagos at the time of her childhood. Biodun Okeowo grew up in a polygamous home. The exact number of wives her father married is not known but she is the last of five children from her mother. Biodun is also the only daughter of her mother.
Biodun Okeowo's education
Biodun Okeowo had her primary school education at Onayade Primary School in Fadeyi. Afterwards, she enrolled at Jibowu High School, Jibowu where she finished her secondary education.
Biodun Okeowo graduated with a degree in Communication Arts from the Lagos State University (LASU) located in Ojo.
Biodun Okeowo's acting career
Biodun Okeowo said when she couldn't get a job on time after her graduation from school, she decided to approach one of the contacts she met during her Industrial Training exercise at the Lagos Television Services (LTV).
She said the man was in the acting industry so she expressed her interest in joining the industry to him.
The actress revealed her early days in acting weren't rosy but she forged ahead, despite the setbacks. Today, Biodun Okeowo aka Omo Butty is one of the well known Yoruba actresses. She also runs a successful beauty and skincare business called "Victoria's Beauty".
The actress has revealed that acting doesn't pay all her bills, hence she devotes more time to her business than acting.
Biodun Okeowo's movies
Some of Biodun Okeowo's most notable movies include:
Alapo Aje (2007)
Okanjua (2008)
Boseyemi (2008)
Ìpèsè (2009)
Funmilayo Baby (2009)
Igbeyawo Arugbo (2010)
Èbúté (2010)
Omo Butty (2014)
Ore (2019)
Biodun Okeowo's marriage and husband
Biodun Okeowo has clarified that she was never married. According to Biodun Okeowo, the man who was the father of her two children cannot be called her husband as he never paid her bride price. The actress said she had her children "out of wedlock".
Biodun Okeowo's children
Biodun Okeowo is currently raising her two children alone, a boy and a girl. Her daughter Ifeoluwa turned 19 years old on March 13, 2020, while her son, Ayomide, turned 20 years old on December 4, 2020.
Biodun Okeowo's age controversy
Biodun Okeowo has addressed the controversy about her real age in a recent interview with Broadway TV where she clearly stated that she is not 47 years old as being reported in some of the online posts about her. The curvy actress said she is currently "in her late 30s".
Biodun Okeowo's net worth
Biodun Okeowo's net worth is currently estimated to be around N180 million naira.
Biodun Okeowo on social media
Biodun Okeowo's Instagram account is @officialomoborty. Her Twitter account is @omobutty1.