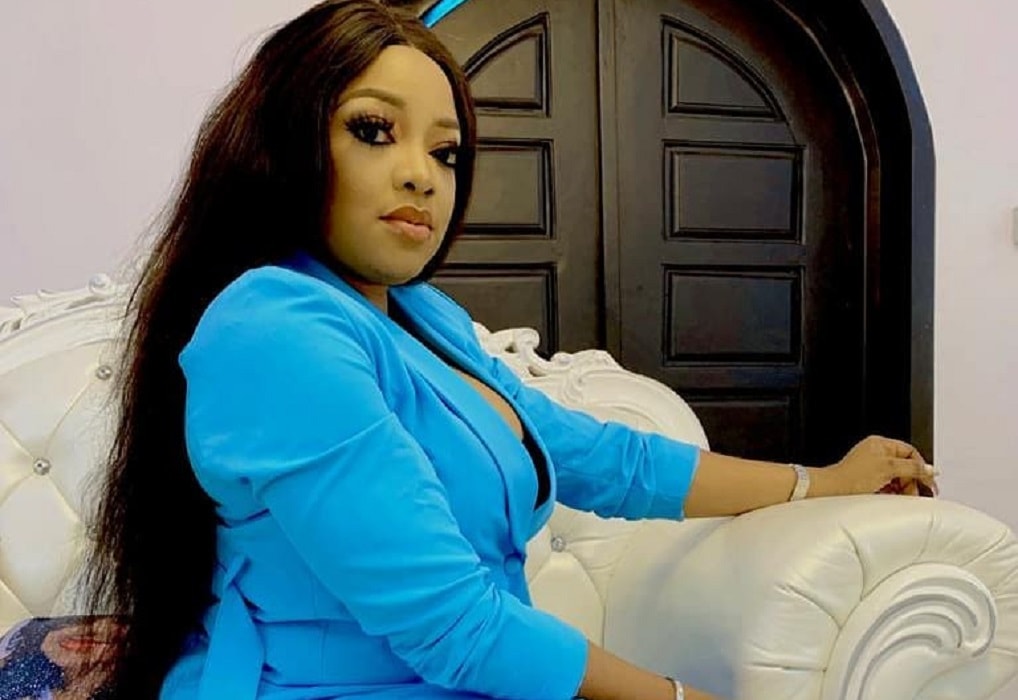 Who is Tayo Sobola?
Tayo Sobola is a fast-growing Nigerian actress popularly called Sotayo Ogaga. She is also a movie producer, philanthropist and an entrepreneur. Tayo Sobola has featured in over 50 movies.
She is also the founder of Clean Stitches, a clothing line launched in 2018. She also owns an online store where she sells her cosmetic products. Her foremost product, Lipstain, is a novel shade of lipstick.
Full data profile of actress Tayo Sobola
| | |
| --- | --- |
| Full name | Tayo Sobola |
| Age | 35 years |
| Birthday | December 28, 1985 |
| State of origin | Ogun State |
| Parents | Mrs Bakare |
| Height | 5″5 |
| Marital Status | Married |
| Tribe | Yoruba |
| Career | Actress |
Tayo Sobola's childhood
Tayo Sobola was born into a polygamous family, with a Muslim mother and a Christian father. She grew up with her overprotective mother nicknamed 'Thatcher'.
In her words:
"I was not allowed to mingle with friends and even family members, as I was always in my room after coming back from school and I saw my mother's strictness as a wicked act."
The actress explained that it got to a point in her life where she had to start sneaking out of the house to go for shows. Her mother was not exactly impressed with her becoming popular at that time but the actress said her mother supports her now.
Tayo Sobola said:
"My mother wasn't exactly impressed at the stage of becoming popular as she thought I was becoming wayward and this led to constant quarrels and complaints, but all that is a thing of the past, as I now have her full support."
Tayo Sobola's education
Tayo Sobola had her primary and secondary education in Lagos State. She has a diploma in Law from Lagos State University, before going to Olabisi Onabanjo University (OOU) where she graduated with a Bachelor's degree in Public Administration.
Tayo Sobola's acting career
Tayo Sobola began her career as a model. She later became a video vixen for music videos and also a presenter, before she finally ventured into acting. She started acting in English movies first and later started appearing in Yoruba movies as well. She now features in both.
Tayo Sobola seems more conversant with English movies than Yoruba productions because she is more fluent in English. The tattooed actress has acted in scores of movies and produced some herself as well.
She presently released the movie 'Corper Jide' which made a mark in the Yoruba movie industry. The recent movie was inspired by an incident of sexual harassment Tayo Sobola experienced in her early years in the industry.
Tayo Sobola's movies
Ojuloge Obinrin
Moremi
Fighting Chance
Idakeji Ife
Egan
Arewa Onijogbon
Bella
Aami
Corper Jide
Tayo Sobola's awards and achievements
Tayo Sobola has won the following awards:
City People Award for Best New Yoruba Actress (2015)
City People Movie Award for Best Supporting Actress of the Year (2016)
City People Movie Award for Best Supporting Actress of the Year (2017)
Royal Exquisite Award for Best Actress of the Year (2019)
Tayo Sobola's marriage and husband
Tayo Sobola is alleged to be currently married to a man named Mr Kayode Peters. The actress earlier kept news of her marriage away from the media but mostly referred to herself as "Mrs P" in her social media posts. The man was later unveiled as Kayode Peters.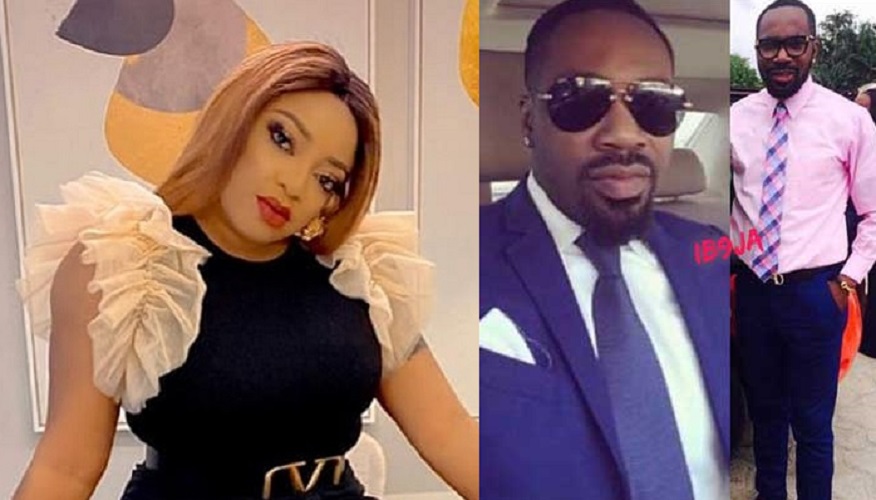 Tayo Sobola's list of businesses
Tayo Sobola, popularly known as Sotayo Ogaga, is the founder of an entertainment company called Sotee Entertainment which was launched in December 2015 in the Magodo area of Lagos.
Tayo Sobola also runs a clothing line called Clean Stitches and an online cosmetic store called Pop It Cosmetics.
Tayo Sobola's net worth
Tayo Sobola's net worth is currently estimated to be over $500,000 (N200 million naira).
Tayo Sobola is also currently rated as one of the richest and most influential Yoruba actresses whose fleet of exotic cars include a Range Rover E-Vogue and a Mercedes Benz G-Wagon.
Tayo Sobola on social media
Tayo Sobola is on Instagram as @SotayoGaga. Her Twitter handle is @SotayoGaga. She is also on Snapchat as SotayoGaga.
Other interesting facts about Tayo Sobola
Tayo Sobola has revealed in an interview that she believes in sex before marriage as she thinks this will help both partners have knowledge about their sexual health and ability.
Tayo Sobola was a victim of sexual harassment in her early years in the industry and even lost a movie role because she refused to date the director of the movie.
The actress has said she cannot kiss on a movie set but can play sex scene as long as the real sex is not going to take place.