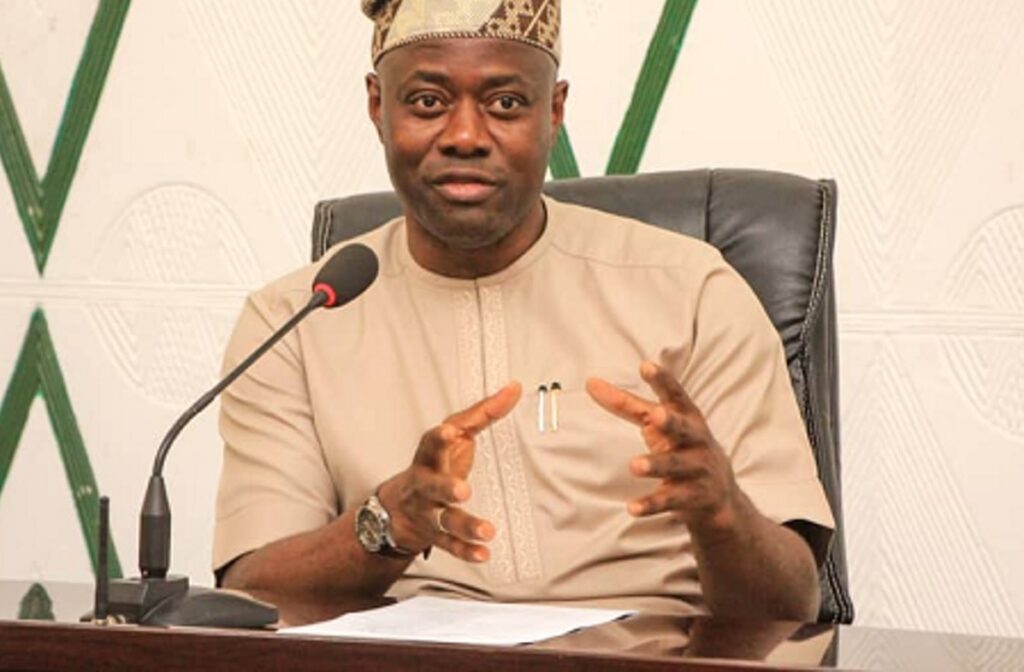 Oyo State governor, Seyi Makinde, has reacted to the recent tension in the state after a Yoruba youth leader named Sunday Igboho gave Fulani herders seven days to vacate Igangan community in Ibarapa North Local Government Area of the state.
Sunday Igboho had blamed Fulani herders and Hausas for the high rate of kidnap and insecurity in the area.
In his reaction, Governor Makinde condemned those he described "criminals in the state" who are fomenting trouble while hiding under the guise of protecting the interest of Yoruba people.
The governor charged the police and other relevant security operatives to arrest those inciting ethnic tension among the residents of the state.
The governor made the call while receiving the new commissioner of police in the state, Mrs Ngozi Onadeko.
The governor feared the activities of these persons are capable of plunging the state into crisis.
Governor Makinde said:
"For people stoking ethnic tension, they are criminals and once you get them, they should be arrested and treated like common criminals. For this administration, the major pillar for us is security, because we know that all the good economic plans we have won't be possible in an atmosphere of chaos and insecurity. So, when people say things that are neither lawful nor within the spirit of Nigeria's Constitution, it is not acceptable here.
"And they cannot hide under the guise of protecting Yoruba's interest to perpetuate chaos in the state. "I am sure that since you came in, you must have heard about some things happening at Ibarapa axis of the state. I will still say it here that we are not after Hausa-Fulani. We are after criminals. We are after hoodlums and bandits irrespective of their tribe, religion, or creed. Those are the people we are after."
Here is a video of Sunday Igboho telling the Oyo State governor Seyi Makinde that he cannot threaten or arrest him: