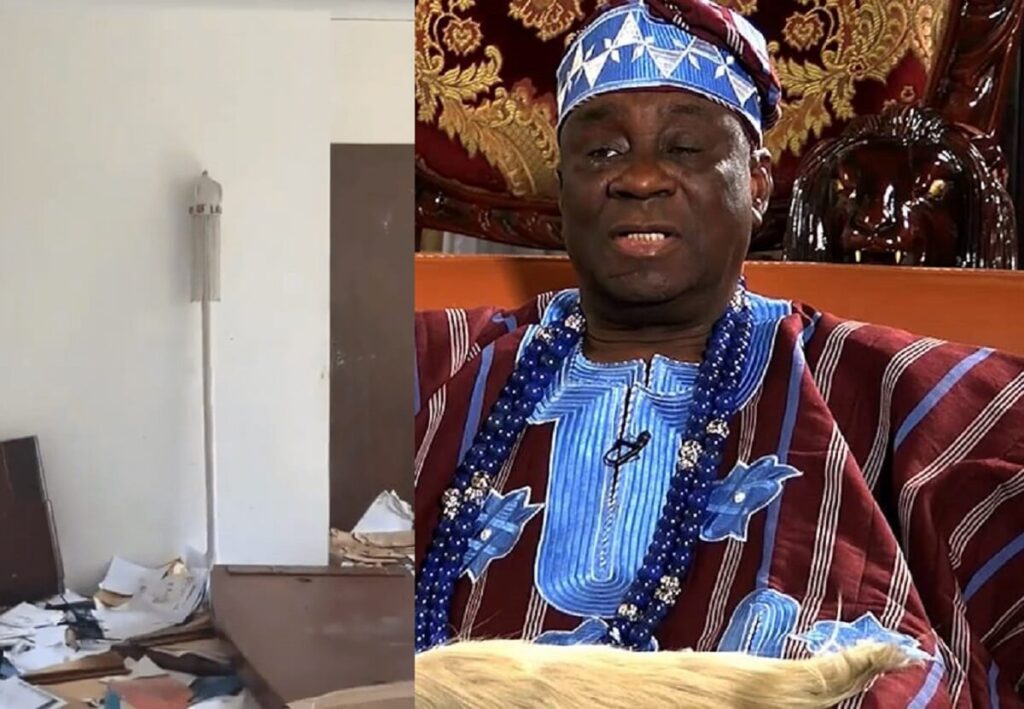 Oba of Lagos, Rilwan Akiolu, is reported to have finally moved back into his palace this Friday, January 1, two months after the palace was overrun by angry mobs in the heat of the crisis that followed the #EndSARS protests.
The once peaceful #EndSARS protests degenerated into chaos on October 21, 2020, after the ugly incident of the prior day when soldiers opened fire on unarmed protesters sitting in at the Lekki tollgate area.
In the heat of the chaos, angry mobs took over the streets, looting shops and destroying and burning down government properties.
The Iga Idunganran palace, the living place of the Oba, was one of the buildings invaded and looted by the mobs. Palace security was able to rescue the Oba and take him to a secure location while the mobs vandalized the palace and carted away all valuables.
The Oba's staff of office also went missing following the attacks but was later recovered.
According to local media reports, Oba Akiolu finally returned to the palace on Friday, January 1, 2021 – ten weeks after the crisis.