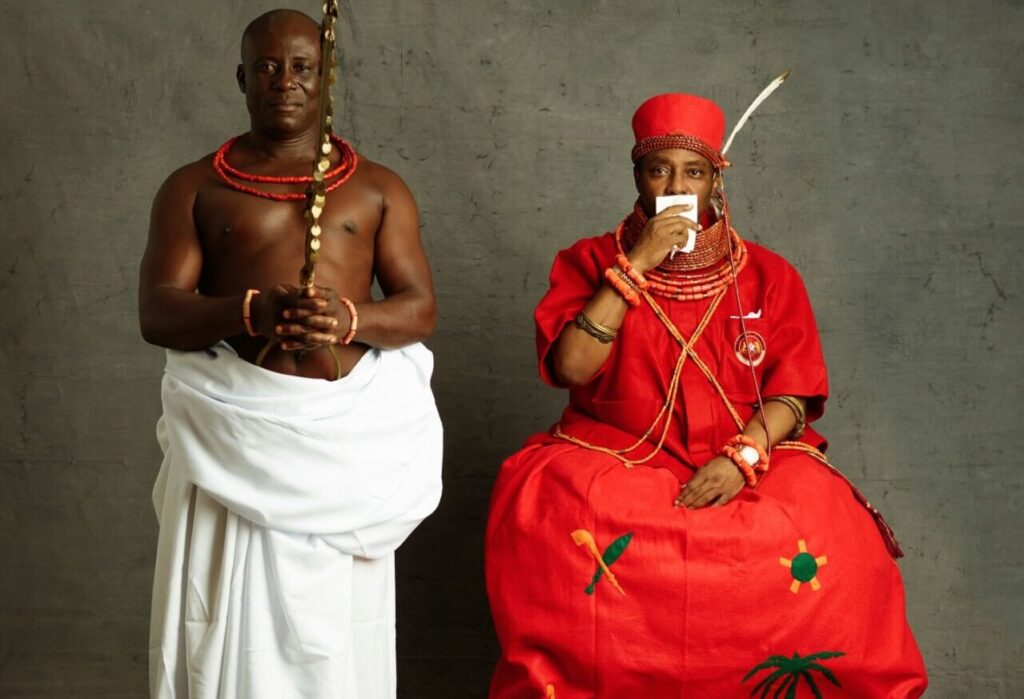 If you have been on the Nigerian social media space recently, you would have found one of those many threads discussing how the Oba of Benin is not allowed to see the prince ever.
So according to ancient Benin tradition, the reigning Oba of Benin is allegedly not allowed to see the Prince because it is believed that the Prince is born a king and the king does not bow to another king.
If the Oba were to set eyes on the prince, he would have to bow and the traditions forbid the Oba from bowing to any king.
This belief is reinforced in ancient Benin saying: "Oba oyan'to se evbo ebo and aighi mi'oba vbe oba Edo" which roughly translates to "Oba owns all land even to the land of the whites and there is no king like the Oba of Benin."
So in order to prevent any complication, the Oba is prevented from setting eyes on his born son, it is being alleged.
So how true is this custom?
According to what we gathered, the custom was real and in existence in the past until it was changed by the late Oba Erediauwa.
 Oba Erediauwa allowed his son to come into the palace to see him as he wishes.
These days, an Oba can see the crown prince, interact and even attend events with him.
Oba Erediauwa was the 39th Oba of Benin. He died in April 2016. After his death, his son Ewuare II was crowned the new Oba of Benin on 20 October 2016.