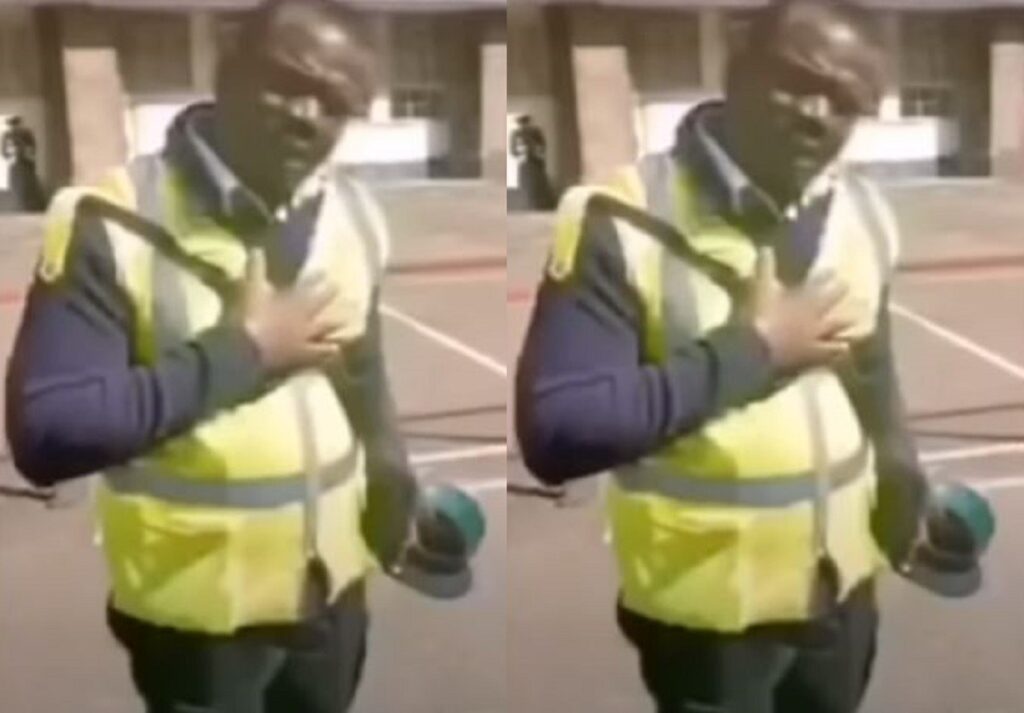 A married Nigerian man identified simply as Jeff screamed out in regret after he was caught on video stalking a 15-year-old girl.
A video that captured the moment the girl's dad confronted Jeff who works as a parking attendant in Lambeth, South East London is now being circulated on social media.
In the video, a very scared Jeff screamed "Jesus, I'm finished" as the teenage girl's dad confronted him and demanded to see his badge number.
Watch the video below: