Popular Nigerian Instagram comedian Sirbalo has taken to his Instagram page to share his excitement over how much he's grown.
The comedian revealed to his followers on Instagram that he used to hawk gala (popular Nigerian sausage roll snack) and minerals (soft drinks) along the Mile 2 – Iyana Iba Expressway in Lagos before becoming famous.
The comic actor wrote:
"God is Good. I remember 2012 – 2013. When I use to hawk GALA and MINERALs along MILE 2 to IYANA IBA LAGOS. God the Greatest. I even wear STAR HAND BAND."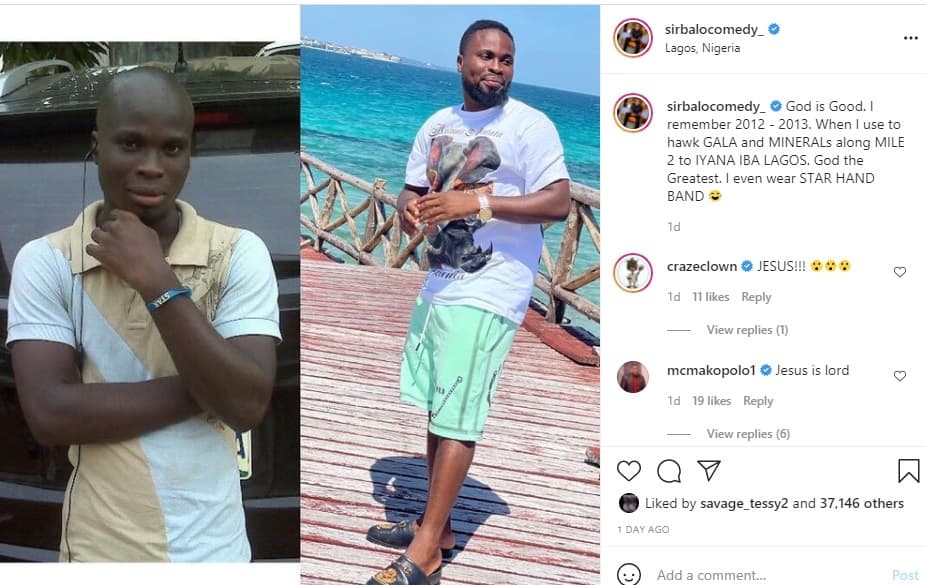 SirBalo's real name is Obotuke Timothy. In January 2021, he bought a brand-new Mercedes-Benz C 300 barely four weeks after crashing his Lexus SUV on Boxing Day of 2020.