by Staff writer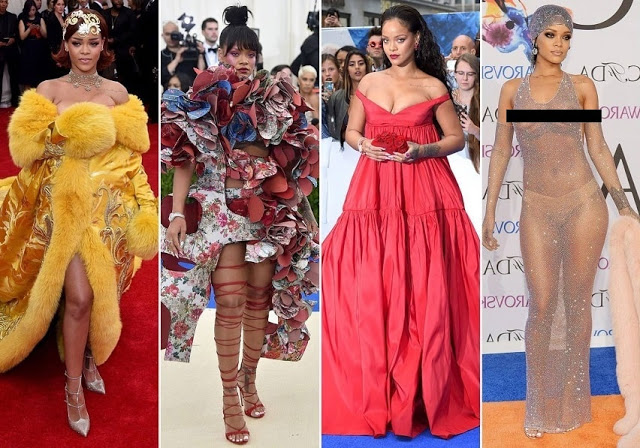 There is a reason she won the CFDA Fashion Icon Award in 2014, before stars like Beyoncé (2016) and Naomi Campbell (2018).
Here are top 5 times Rihanna caused Interne-motion with her style choices:

1. 2014 CFDA Naked dress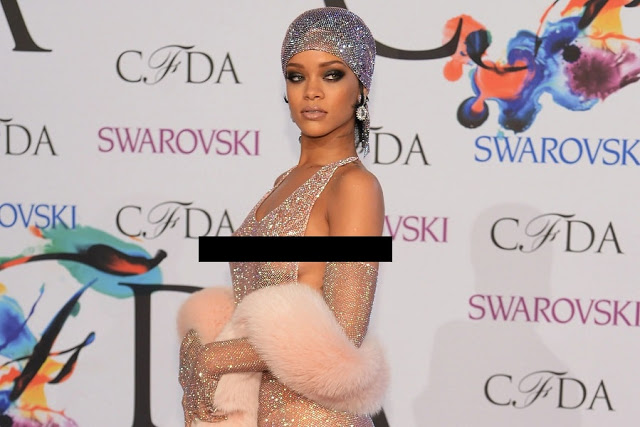 Rihanna ushered in a new era of naked dresses in 2014 when she wore a sheer, Swarovski-crystal-encrusted Adam Selman gown to the CFDA Fashion Awards.
2. 2015 Met Gala 'fried egg' dress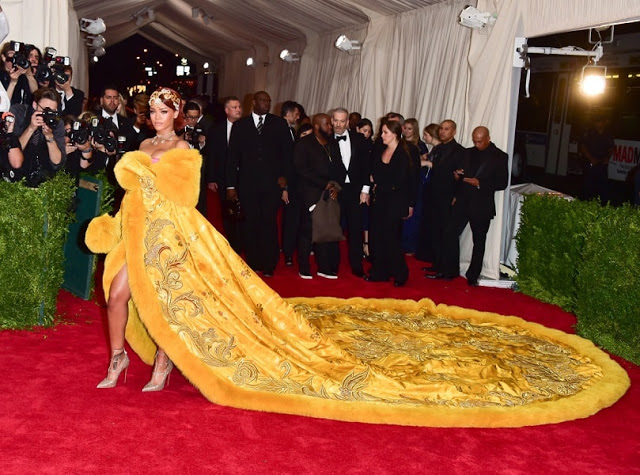 Though Rihanna's 2015 Met Gala gown was widely ridiculed in a variety of omelette, scrambled egg and pizza-based memes, it actually took 45-year-old Chinese designer Guo Pei two years to complete the voluminous dress.
3. 2015 Grammys Sponge dress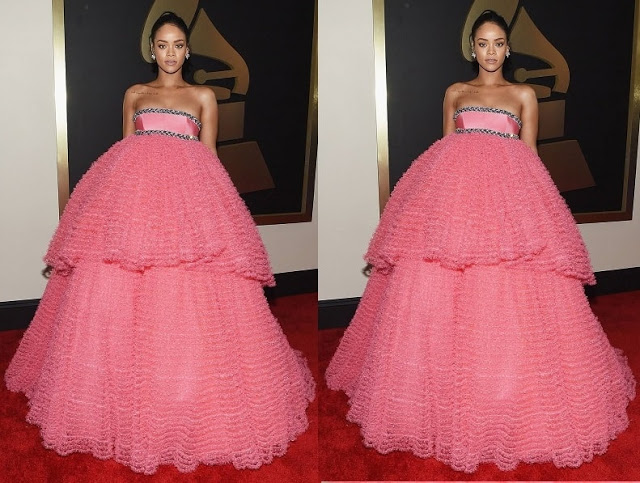 Some called it a pink tent, others a sponge, but Rihanna shocked the world again at the 2015 Grammys in her frothy pink Giambattista Valli dress.
4. 2017 Met Gala 'red petals' dress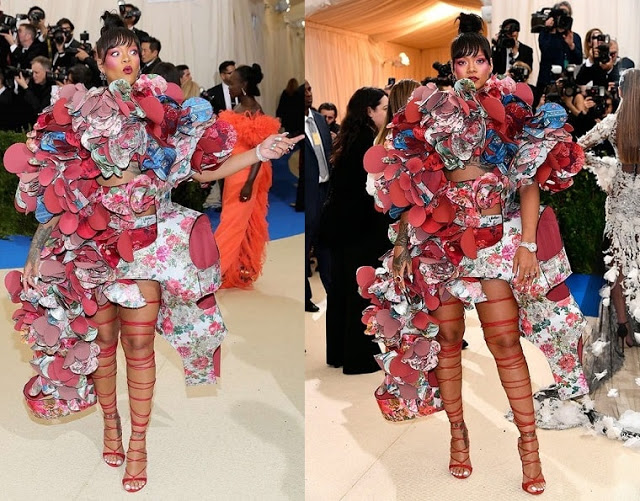 Another Met Gala, another mic drop moment from Rihanna. The fashion queen showed up at the 2017 annual fashion event in an elaborate flurry of 'red petals' with unique painted designs and lace-up red heels. The entire outfit took her an hour to get into!
5. 2018 Met Gala Pope dress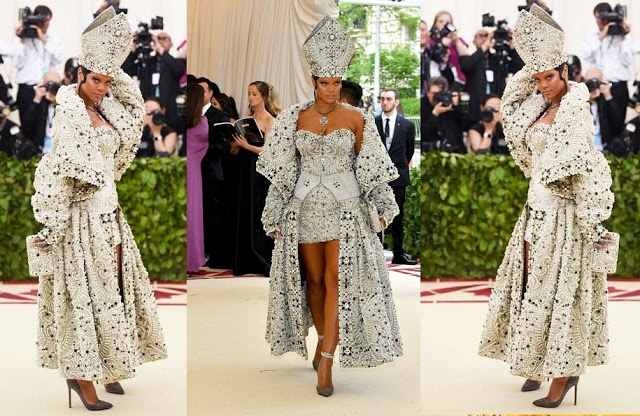 Rihanna proved once again she is the undisputed queen of the Met Gala when she stepped out in a papal-inspired ensemble to the 2018 Met Gala.
Notable mentions:
a. 2015 carnival outfit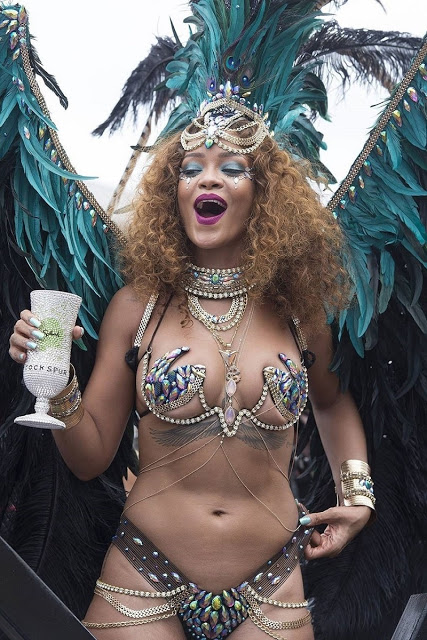 b. New York duvet/jacket dress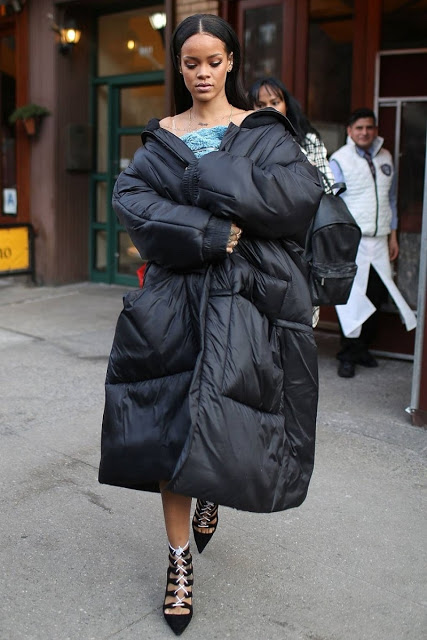 c. 2017 Valerian London premiere red carpet dress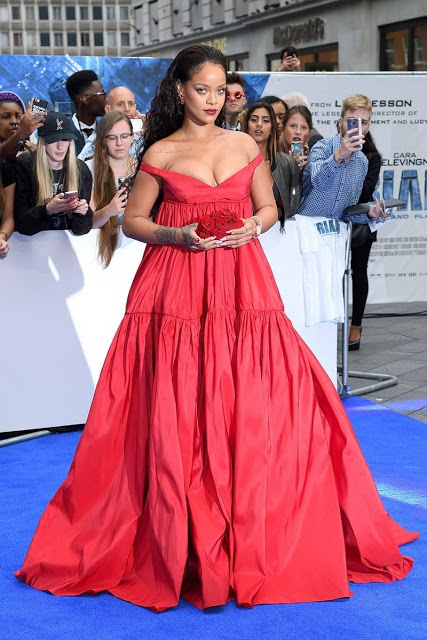 ***
Which is your best Rihanna look till date?
Let's have your comments!