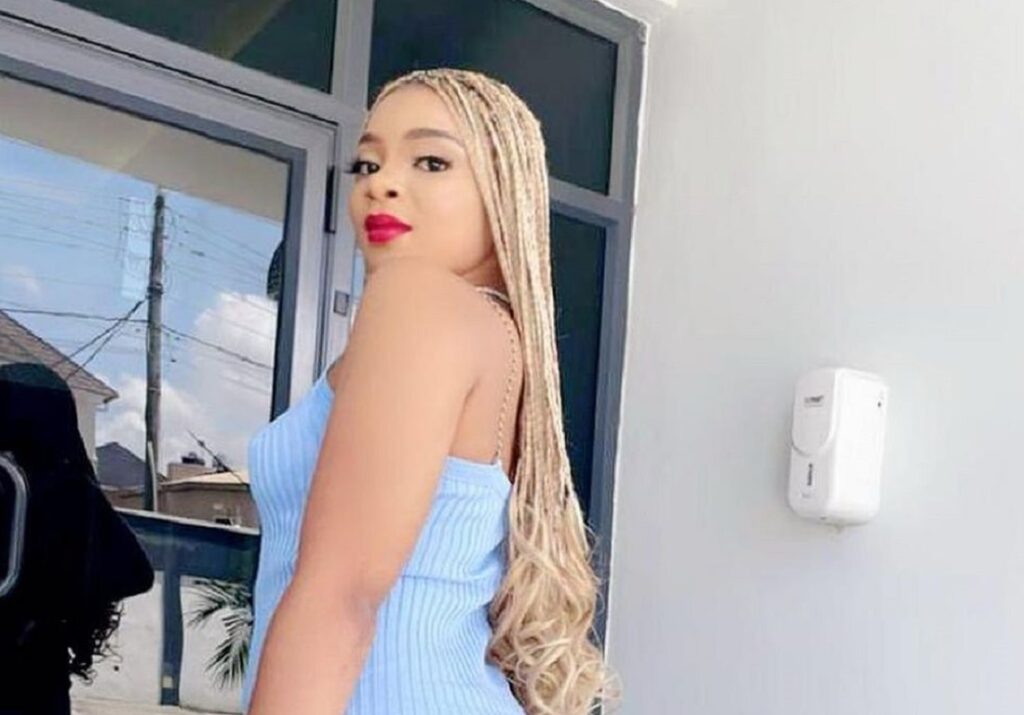 Who is BBNaija Queen?
Queen is one of the new housemates to be introduced to the 2021 BBNaija Season 6 show, themed "Shine Ya Eye".
Queen got into the show on Sunday, August 8, 2021. She entered the show with three other housemates (Michael, Kayvee and JMK) on the same night Yerins, Niyi, and Beatrice were evicted. 
BBNaija Queen's full name is Queen Mercy Atang, and she hails from Akwa Ibom State. 
She is a model and philanthropist, as well as an aspiring politician. Queen is also the founder of Queen Mercy Atang Foundation (QMA) in Akwa Ibom State. 
In her entry speech into the show, Queen described herself as 'beautiful, courageous, and fearless'.
Full data profile of BBNaija Queen
| | |
| --- | --- |
| Full name | Queen Mercy Atang |
| Age | 26 years old |
| Gender | Female |
| Date of Birth | June 11, 1995 |
| State of Origin | Akwa Ibom State |
| Parents | Unknown |
| Height | N/A |
| Marital Status | Single |
| Tribe | N/A |
| Career | Philanthropist, Model |
BBNaija Queen's childhood and education
Queen was born on the 11th of June, 1995, and she is 26 years old at present. She is a native of Akwa Ibom State, and she was also raised there.
Queen has three siblings, all of whom were raised by a single mother. Queen noted that being raised by a single mom taught her many life lessons for which she is grateful. 
BBNaija Queen is a graduate of Tansian University, Anambra State.
Other information regarding BBNaija Queen's childhood and education will be updated in due time. 
BBNaija Queen's career
BBNaija Queen describes herself as a philanthropist who is passionate about lifting the poor and helping the less privileged.
In December 2019, she founded a charity organisation in Akwa Ibom State known as "Queen Mercy Atang Foundation". The foundation is mostly geared towards the empowerment of children and women. She has also organised numerous outreach programs in her community and Akwa Ibom State in general.
Asides from her philanthropic work, BBNaija queen is also a model and ex-beauty queen. As a model, she has represented Nigeria in many beauty competitions. She won the Miss Classic International which was held in Miami, Florida in 2017. 
Queen has also stated that she aspires to become a politician in the nearest future.
BBNaija Queen's boyfriend and relationship
There has been recent gossip that Queen and co-housemate Cross were once lovers. According to the rumours, BBNaija Queen is Cross's ex.
This gist, however, is yet to be verified as neither of them has made any indication that they knew each other before the house.
Queen has also disclosed that BBNaija Pere is her ideal type of guy.
BBNaija Queen and Maria's fight
Just within three days of Queen's arrival into the show, she had a clash with co-housemate Maria over Pere.
Their fight started after Queen made a comment about Pere's personality. Maria, in her response, stated that Queen just came into the house and hadn't stayed long enough yet to know Pere.
Queen picked offence at Maria's comment and lashed out at her, saying: "It doesn't take too long to know someone".
The two housemates engaged in a hot exchange of words but there were no slaps or kicks.
BBNaija Queen's net worth
BBNaija Queen had an estimated net worth of N16 million naira before joining the BBNaija show.
BBNaija Queen on social media
BBNaija Queen is active on social media. Her Instagram handle is @queenmercyatang. Her Twitter handle is @queenmatang.