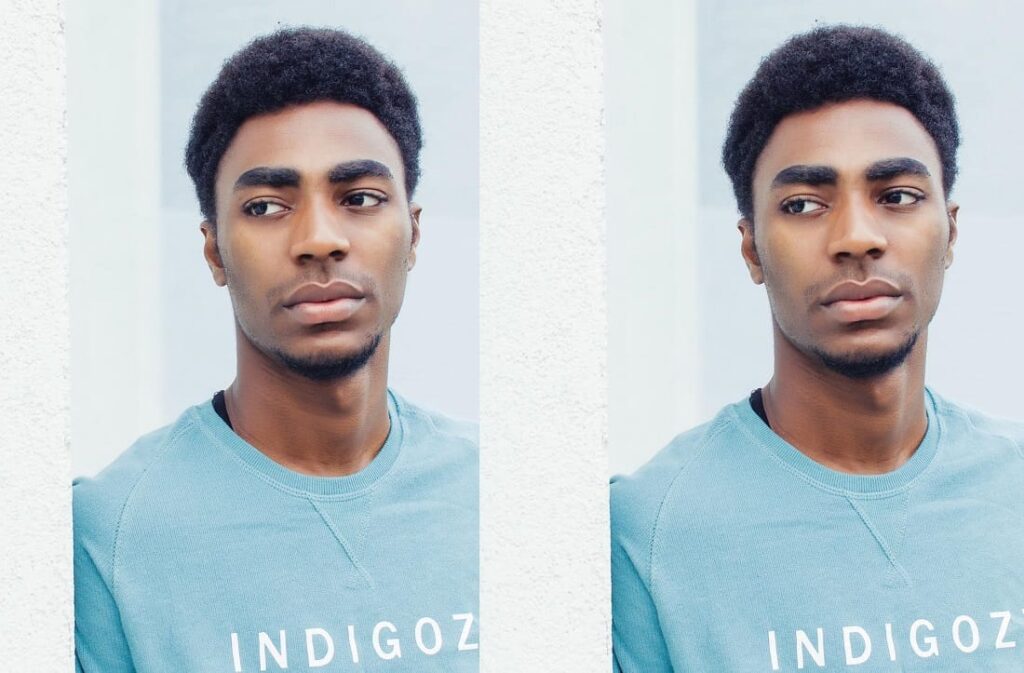 Who is BBNaija Yerins?
Yerins is one of the male contestants of the 2021 BBNaija Season 6 edition tagged 'Shine Ya Eye'.
He got into the show on Saturday, July 24, 2021.
BBNaija Yerins' full name is Yerimene Abraham Saibakumo. He is a medical doctor from Bayelsa State. The 27-year-old housemate revealed in his bio that the highest point of his life was when he graduated from a Medical University in Ukraine.
In Yerins' entry speech into the BBNaija show, he described himself as a perfectionist, creative genius, lover of art and poetic rap music.
Yerins has also labelled himself a polymath – a person who is versatile and knowledgeable in numerous fields. His hobbies include drawing, listening to music, reading, playing games, and producing music. 
Full data profile of BBNaija Yerins
| | |
| --- | --- |
| Full Name | Yerimene Abraham Saibakumo |
| Age | 27 years old |
| Gender | Male |
| Birthday | April 14, 1994 |
| State of Origin | Bayelsa State |
| Parents | Unknown |
| Height | N/A |
| Marital Status | Single |
| Tribe | Ijaw |
| Career | Medical Doctor, Musician, Artist, Content Creator, Fashion Model. |
Yerins' childhood and education
Yerins was born on April 14, 1994, and he is currently 27 years old. He is a native of Bayelsa State.
He bagged a degree in Medicine Sumy State University, Ukraine.
Other information about Yerins' childhood and background is not available at this time.
BBNaija Yerins' career
Yerins has described himself as a polymath and a renaissance man. He has successfully ventured into different fields and professions. Yerins is a medical doctor, a lover of art, and a rapper. He is also versed on the issues of relationship and marriage, as well as sports and fashion. 
BBNaija Yerins mentioned that he has a curious personality, which is why he has been able to garner so much knowledge across different fields.
While studying in Ukraine, Yerins modelled for several fashion shows. He is the founder of a fashion company called 'Indigozz'.
In 2017, Yerins, in conjunction with other people and companies, organised the Indigozz African Fashion Show in Ukraine, making it the first-ever Africa fashion show to take place in Ukraine.
He also joined the organising committee for Miss Africa Ukraine.
Yerins has also held music concerts in Ukraine, where he schooled.
Yerins has disclosed he is knowledgeable in fashion design, photography, digital animation, videography, and graphics design. He noted that he once designed apps for companies going on music tours. 
Yerins can also be seen as a professional artist and musician. He revealed in the house that a couple of his artwork has been placed in galleries in Abuja, Nigeria.
As a musician, BBNaija Yerins has also released a couple of singles and albums.
Some of BBNaija Yerins songs/albums include:
Y.O.U
Memories of Home
T.R.I.A.L.S
Black Heritage
etc.  
BBNaija Yerins has also revealed that he intends to write a medical book in the nearest future. 
BBNaija Yerins' relationship and girlfriend
Yerins is currently single and has not mentioned he has a girlfriend outside the house.
While discussing the issue of his relationship with other housemates, he revealed that his ex-girlfriend left him for another man because she felt he was not physically built enough.
He also mentioned that it didn't change his perception about himself as he had no desire to go to the gym to 'build up'. 
Yerins relationship status might not be changing anytime soon, since he once mentioned that it takes 2 to 3 years for someone like him to truly fall in love. 
BBNaija Yerins' net worth
Based on calculated earnings from Yerins' jobs and businesses, his net worth before the show is estimated at around $100,000 dollars (about N50 million naira). 
BBNaija Yerins on social media
BBNaija Yerins is active on social media. His Instagram handle is @Yerinsabraham. His Twitter handle is @yerinsabraham.