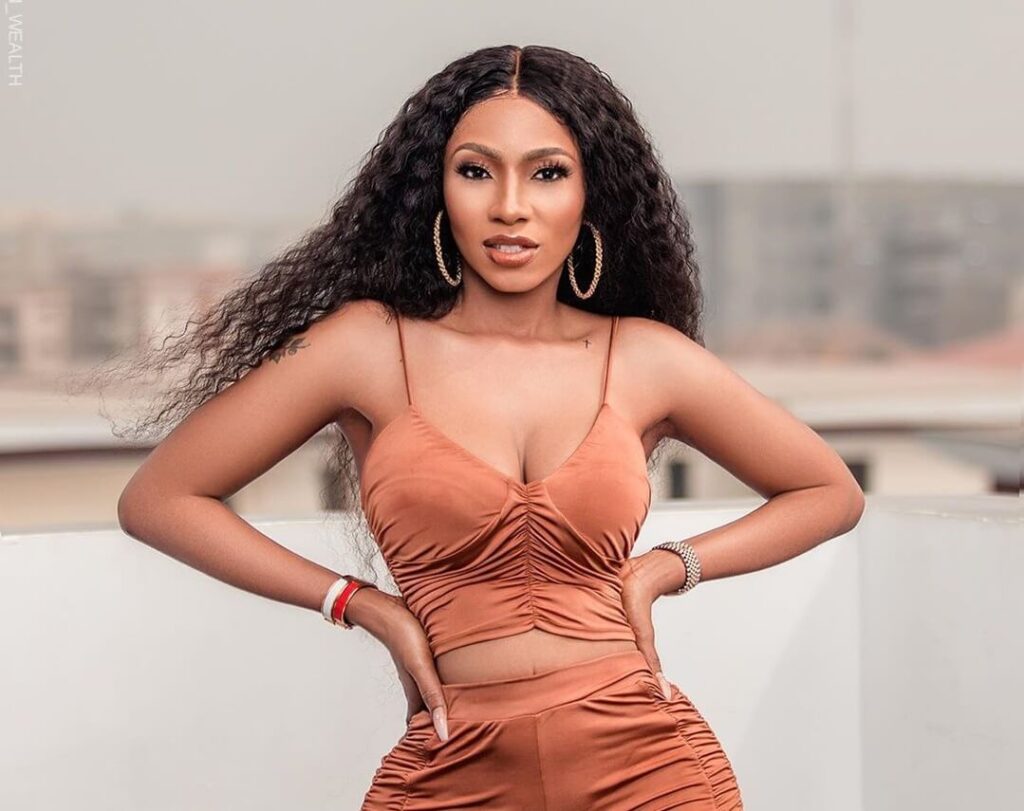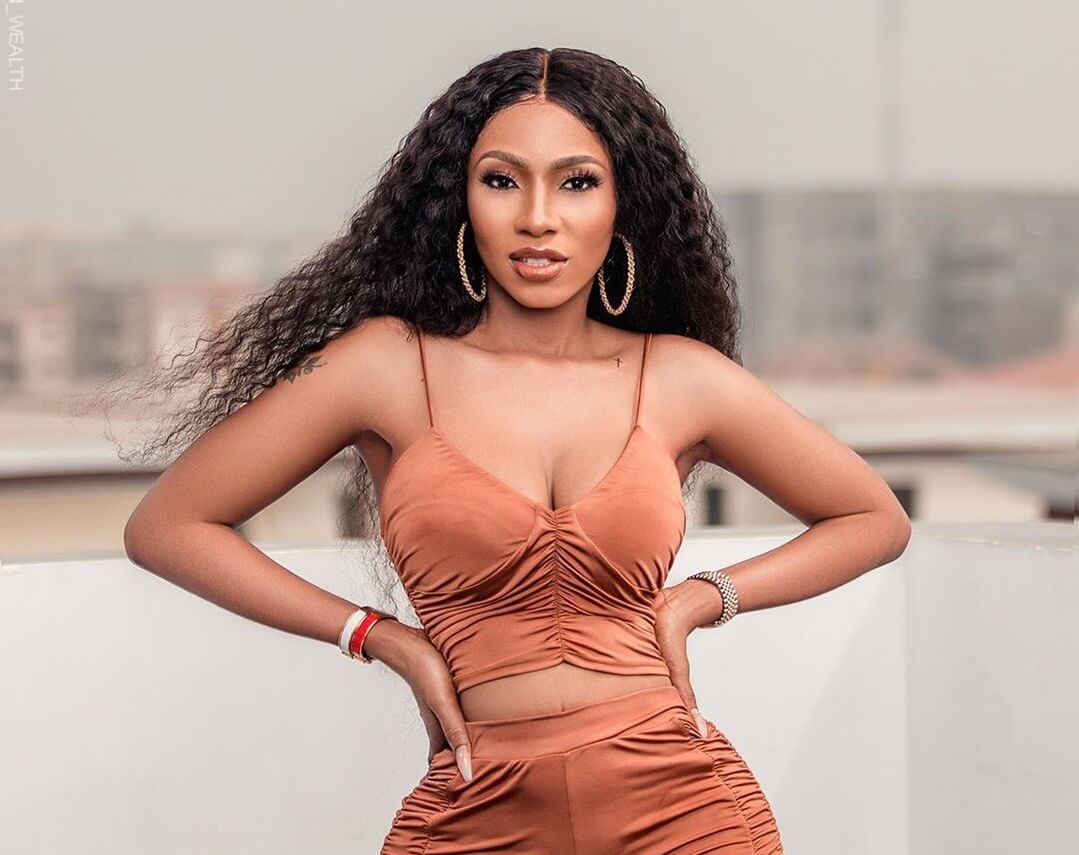 BBNaija winner Mercy Eke is arguably one of the most successful BBNaija ex-housemates. Mercy made history on the finale night of BBNaija Season 4 "Pepper Dem" show as the first-ever female housemate to win a BBNaija show.
Winning a whopping N30 million naira in cash plus an additional N30 million worth of prizes – Mercy Eke bagged up to N60 million naira in total worth of prizes when she was declared the winner of the BBNaija Pepper Dem show on October 6, 2019.
But Mercy Eke had not just stopped at winning – in fact, her winning the show was only a stepping stone to the greater endeavours she has embarked on.
Mercy is one of the biggest exports from the BBNaija Pepper Dem season. With over 1.5 million followers on Instagram and over 350K on Twitter, Mercy is also one of the most popular and most-followed BBNaija housemates on social media, controlling a multitude of extremely loyal fans who go by the title: Mercenaries.
Mercy Eke has not slowed down since winning the show. A notorious hard worker, Mercy has launched a number of products and set up businesses that are gearing to catapult her to full financial independence.
Mercy Eke's current streams of income and how she makes money:
Since winning the BBNaija Season 4 reality show, suitably tagged "Pepper Dem", Mercy has been surprising her fans back-to-back with numerous money-making projects. As with any business, not all of Mercy's business establishment will instantly become profitable. A few weeks after starting her real-estate company called "Lambo Homes", Mercy complained on Instagram Live about her fans not supporting her like fans of other foreign stars like Rihanna, Nicki Minaj and Cardi B.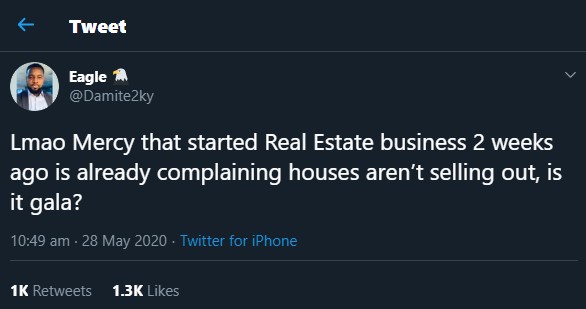 Before achieving massive fame from her appearance on the BBNaija reality show, Mercy Eke was a video vixen and model. She was obviously making ends meet but she was relatively unknown and far from the rich status she enjoys today. As a hard worker, Mercy put her BBNaija fame to good use and is today one of the more successful ex-BBNaija housemates.
Here are six major ways BBNaija Mercy Eke makes her money:
1. Mercy Eke's Fashion brand – M and M Luxury
A few months after winning the show, Mercy Eke surprised her fans with the unveiling of her clothing line called M and M Luxury. The fashion business which the reality TV star described as "affordable luxury" makes clothing items from hoodies and T-shirts to joggers and sweaters. M and M Luxury can be ordered online and the brand offers nationwide delivery of bought items.
2. Mercy Eke's real estate company – Lambo Homes
Mercy Eke launched her own real estate company, Lambo Homes, in May 2020. Mercy told her fans that launching the company fulfils her long-held dream of owning her own real estate company.
Mercy Eke wrote on Instagram: "One of my biggest aspirations and life goals has been to own a real estate investment in Nigeria and that is why I ended the last decade with the purchase of my own home. Investing in real estate is the best decision I have made so far and it remains one of the surest ways to secure your future because property investment keeps appreciating in value over time."
She added:
"I am very pleased to announce the launch of my new company "LamboHomes" @lambo_homes which I founded in partnership with a seasoned real estate consultant/ luxury property developer and an experienced, astute and dynamic lawyer."
The profitability of Lambo Homes cannot be ascertained yet but it is still a new company started in a very competitive terrain. Mercy's fame is expected to boost sales, but the kind of people that buy houses is hardly active on Instagram.
3. Brand promotions
This is one of the ways Mercy Eke earns cool cash. She is famous and people like her – a recipe that endears brands to you. As a social media personality with millions of followers on Instagram and Twitter combined, Mercy helps brands and businesses market their products for a fee. Our research finds that Mercy Eke charges several hundreds of thousands of naira to promote and recommend brands to her fans.
4. Endorsements
This is another way Mercy makes money. The 27-year-old reality star has worked with a number of brands and companies as a brand ambassador – a contractual deal that brings in tons of money and other perks for the BBNaija winner, depending on how big the brand is.
Mercy has worked with several big companies in Nigeria as a brand ambassador including Ciroc, Mr Taxi, etc.
5. Commercials
Mercy Eke has appeared on several paid commercials for brands and establishments.
6. Her reality TV show – Mercy and Ike
Mercy Eke reportedly earned millions for her appearance on the Africa Magic reality TV show "Mercy and Ike" which was based on Mercy's relationship with another BBNaija Pepper Dem housemate, Ike Onyema.
7. I Just Wanna Relass And Be Taken Kiaruf Collection
Mercy Eke took an astute decision to turn the teasing remarks of what she said on an episode of the Mercy and Ike show to an avenue to make more money. Many people retweeted Mercy's "I Just Wanna Relass And Be Taken Kiaruf" statement on the show as playful mockery but the phrase soon got widespread fame and Mercy cued in immediately, releasing a batch of 'I Just Wanna Relass And Be Taken Kiaruf'- branded shirts and hoodies. With the phrase's fame, the collection sold in large numbers.
6. Others
There are certainly other ways Mercy Eke makes money outside of all these established income sources, such as getting paid to make appearances and fan donations, etc.
So what is BBNaija Mercy Eke's actual net worth as at 2020?
BBNaija Mercy Eke's net worth can only be estimated at this time until a certified report of her earnings from a reputable organization like Forbes becomes public.
An estimate of BBNaija Mercy Eke's current net worth based on calculated earnings from her income sources puts it at over $665,000 or around N256 million naira.