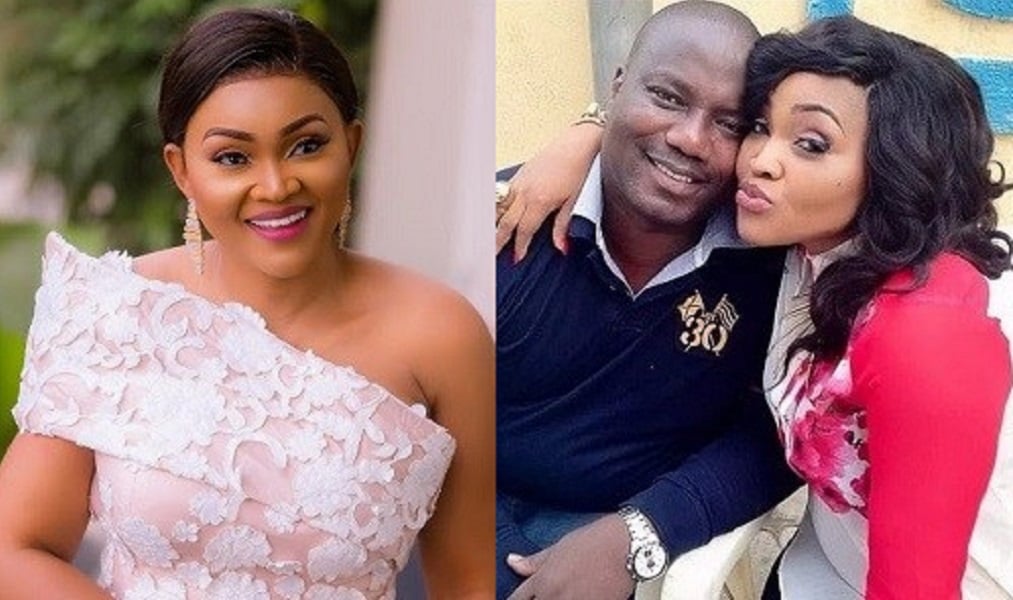 Mercy Aigbe is a popular Nollywood actress, movie director, fashion model, and business mogul. She was born on the 1st of January, 1978, and is 43 years old at present.
Mercy Aigbe graduated from the University of Lagos in 2001 with a BA in Theatre Arts. Before that, she studied Financial Studies at Ibadan Polytechnic, Oyo State.
Mercy Aigbe is the founder of 'Mercy Aigbe Gentry School of Drama', which was founded in 2016. The school is known to train students in the craft of acting, stage management, producing, directing, etc.
Mercy Aigbe also owns a clothing store called "Mag Divas Boutique" which has branches in both Lagos and Ibadan.
Mercy Aigbe's first marriage
Mercy Aigbe's sail through the world of marriage has not been a smooth and easy one.
The actress has been married more than once.
Mercy Aigbe ended her first marriage due to tribal discrimination on the part of her mother-in-law. Very little is known about Mercy Aigbe's first marriage and husband, except that it crashed because her mother-in-law was against her son marrying from another tribe.
Mercy Aigbe's second marriage
Mercy Aigbe gave marriage another shot in 2013, but it crashed again in 2018, after only five years.
The actress tied the knot with Lanre Gentry in 2013 but they got separated in 2018 over accusations of infidelity and domestic violence. Mercy Aigbe claimed that her ex-husband, Lanre Gentry, behaved irresponsibly.
Recently, Mercy Aigbe cleared the air about some of the misconceptions people had about her marriage. She called her ex-husband a liar, claiming that he never contributed to her daughter's financial wellbeing.
She also appealed to the public to tell her husband to sign their divorce papers so she can be completely free. She stated that he has refused to show up in court to sign the divorce papers. She also mentioned that she reported him to the authorities for refusing to cater for his son.
Mercy Aigbe and her ex-husband, Lanre Gentry, have one son together.
Recently, Lanre Gentry and Mercy Aigbe have been giving each other 'premium dragging' on social media. It all began when Mercy Aigbe posted her picture congratulating herself on Father's Day.
After the post, Lanre Gentry took to his own social media page to shade the actress. Mercy Aigbe again responded by calling Gentry a "shameless and irresponsible father.'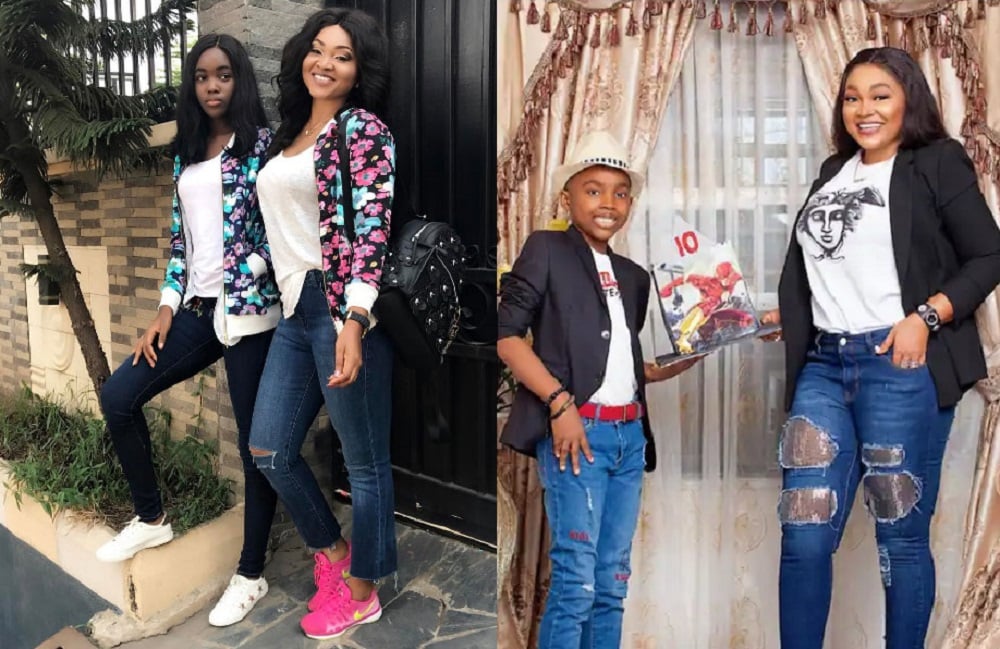 Mercy Aigbe's new lover
Mercy Aigbe recently revealed on her Instagram page that she has found love again and might be considering getting married again soon.
List of Mercy Aigbe's husbands
There is presently little to no available information about Mercy Aigbe's first husband.
Mercy Aigbe's second husband is Olanrewaju Gentry. He is the CEO of La Veronique Hotel in Lagos. He was born on the 7th of October, 1965, and is 56 years old at present. Lanre Gentry is also a car dealer who imports both new and fairly used cars to Nigeria for sale.
Lanre Gentry's first wife
Lanre Gentry was prevuiously married before he met and married Mercy Aigbe. Not much is known about Lanre Gentry's first wife, except that the union produced a daughter named Omolara Abeke Gentry.
Mr Gentry has mentioned that his experience in the marriage was not a very good one.
Mercy Aigbe's children
Mercy Aigbe is a proud mother of two children – a girl and a boy. Her first daughter, Michelle Aigbe is a model, influencer, and entrepreneur. She was born on the 11th of July, 2001, and is 20 years old at present.
Michelle Aigbe is the founder and CEO of a beauty and cosmetics store named 'Michelle Beauty'. Michelle is currently studying Aeronautics at Manitoba University, Canada.
Mercy Aigbe's second child and son is Juwon Gentry. He was born on the 18th of June, 2011, and is currently 10 years old.